The Paul Hollywood Recipe Noel Fielding Has Hanging In His Kitchen
Noel Fielding, best-known for delivering quips to preoccupied contestants on The Great British Bake Off (known in the U.S. as The Great British Baking Show) has alluded many times to his lack of experience in the kitchen. With prior background in the entertainment industry, Fielding originally rose to stardom for his role in the surreal British comedy show The Mighty Boosh. You may even be surprised to find out that he's the face behind the comedy's controversial "Old Gregg" character.
Despite claiming that he has no desire to whip up any of the so-called "amateur" (but still way above average) bakers' fine creations, it turns out that Fielding does have some baking inspiration on display in his kitchen. He revealed to The New York Times that the The Great British Bake Off's judge Paul Hollywood personally wrote out instructions for a seemingly simple recipe. That recipe, now framed in his home and proudly hanging for everyone to see, included details on how to bake a loaf of bread.
Fielding says that baking with Hollywood was like a scene out of a movie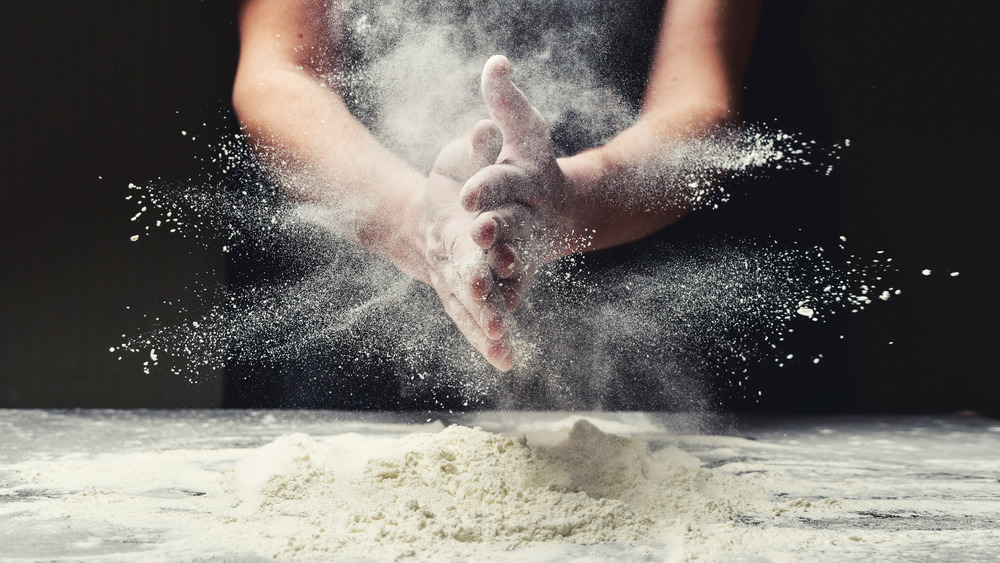 Shutterstock
Fielding told The New York Times that Hollywood had actually showed him how to make bread at first, claiming that the moment "was like that scene in Ghost with Demi Moore." Despite sharing this dreamy experience with the celebrity chef, Fielding mentioned that he hasn't been tempted to bake since.
The article also shared Fielding's affinity for talking to the contestants, which he said is his favorite part of the job. According to Fielding, his co-hosting role serves many purposes — he oftentimes acts as a therapist, friend, and clown in order to comfort the bakers as they furiously put together everything from cheesecake to baked Alaska to a cake in the shape of an edible (and functioning) windmill.
Although serving an integral role on the show, Fielding will sit out during next season's celebrity edition of The Great British Bake Off, with hopes to return soon.