The Spicy Canadian Chicken Sandwich Popeyes Fans Want To See Return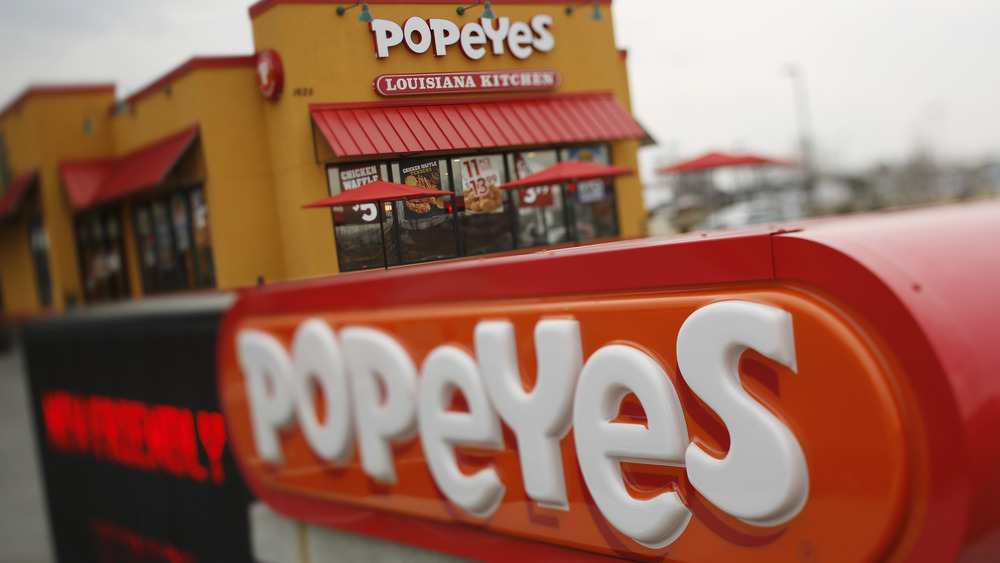 Bloomberg/Getty Images
Sales numbers don't lie. The chicken sandwich Popeyes introduced in the U.S. in August 2019 is immensely popular. A good way to measure success in the fast-food business is to look at same-store sales: how much money individual stores are making year over year. At Popeyes, same-store sales were up a whopping 19.7 percent in July, August, and September 2020 compared to the same months in 2019. For comparison, Restaurant Brands International's two other chains, Burger King and Tim Hortons, suffered declines in the same period (via Restaurant Business).
But for some reason, Canadians haven't embraced the U.S. Popeyes chicken sandwich, which is basically a fried chicken breast, pickle, and mayonnaise on a brioche bun. A big reason might be that Popeyes in Canada already offered two popular fried-chicken sandwiches, the Cajun and the Creole (via Facebook). Popeyes Canada took those two sandwiches off its menu when it introduced the U.S. sandwich in September (via Reddit).
Canadians had mixed reactions to Popeyes' U.S. chicken sandwich
We should note that not all Canadians were unhappy with the switch. People jumped on the video-gamer forum ResetEra (because gamers have to eat, too) to discuss the arrival of the U.S. version of Popeyes' chicken sandwich in Canada. The consensus in that group was that the American Popeyes sandwich more than lived up to the hype. "My first bite and I was like, 'How is this better than I expected?'" one person commented. "That almost never happens anymore."
A lot of Canadians who expressed their opinions online weren't so happy with America's idea of a Popeyes chicken sandwich. They wanted to see the return of the two Canadian standards: Popeyes' Cajun and Creole sandwiches. The Cajun in particular got a lot of love.
Someone even started a Change.org petition to bring the Popeyes Cajun chicken sandwich back. (The issue apparently hasn't risen to national significance in the Great White North. The petition has only 37 signatures so far.) On Reddit, commenters didn't hold back in their criticisms of the switcheroo in Canada. "New sandwich is an abomination," one said. 
"Dumb Americans hyped up that basic chicken sandwich so much," another said. "Our Canadian Cajun sandwich was so much better."
Popeyes customers in Canada miss their lettuce and tomato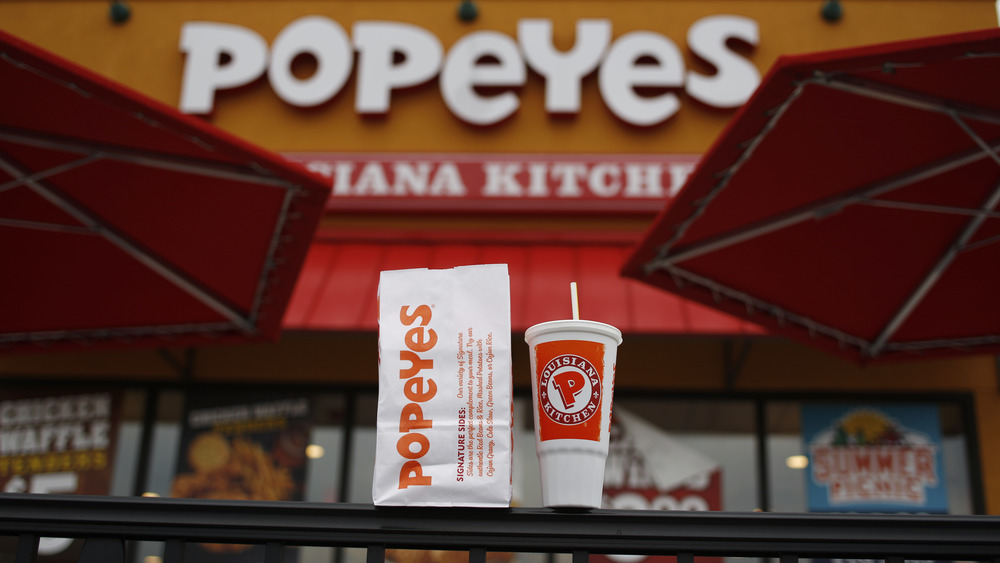 Bloomberg/Getty Images
What some Canadian Redditors missed most about their old Popeyes sandwiches were the lettuce and tomato. "Literally walked out when they said they didn't have lettuce and tomato to add to my spicy chicken," one commented. "They literally only have pickles, like what?" 
Another commenter replied, "Yeah I couldn't bring myself to order a chicken sandwich with just chicken, sauce and bread. It's just so boring."
An American put out a call for the Cajun chicken sandwich on a separate Reddit thread. "I would be so happy if you could get lettuce and tomato on (the) chicken sandwich, like at Chick-fil-A," they wrote. Don't consider this the official word, but a quick review of Popeyes' U.S. menu indicates they don't put lettuce or tomato on anything, so they probably don't even keep those veggies around.
As long as Americans keep boosting Popeyes' sales figures, we see no reason why the chain would mess with success by adding lettuce, tomato, or any other new wrinkles. And the only Canadian opinions Popeyes will pay attention to will be those expressed at the cash register.