This Is How Much Potbelly Employees Really Make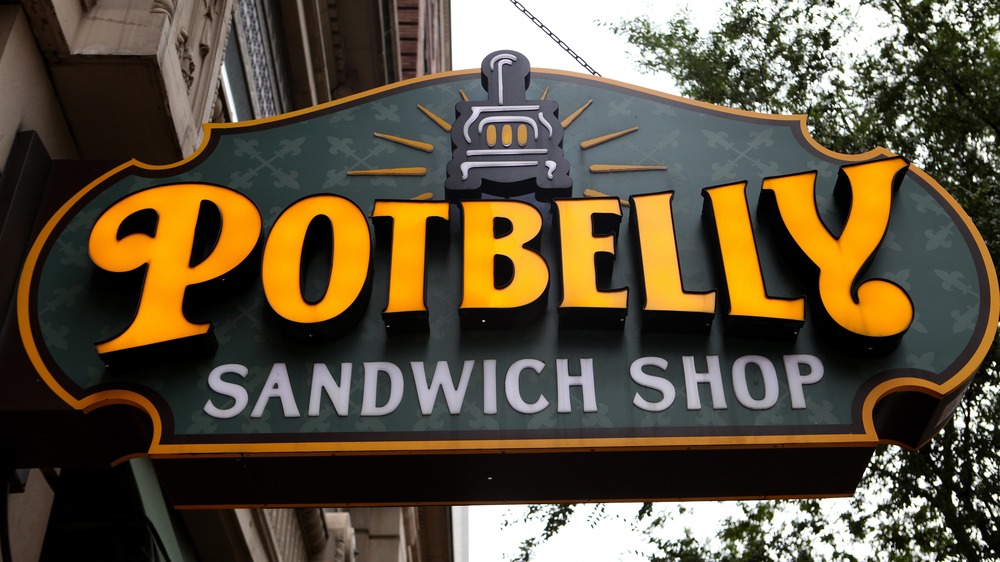 Raymond Boyd/Getty Images
Whether you live in a state that is lucky enough to have its own Potbelly Sandwich Shop location or have been able to stop by one while road tripping, one thing that fans can all agree on is how delicious its thick deli sandwiches are. Although those who have not had the chance to indulge in one of its sandwiches may think that there can't be anything special about them, according to the official Potbelly website, the brand believes that "you can taste the difference when simple, high-quality ingredients are used."
The business, which the site notes as being founded in 1977 by Peter Hastings, has since grown from its humble Chicago beginnings. According to Entrepreneur, in 2019, Potbelly had close to 500 shops open. With all the success that it amassed over the last few decades, it's no wonder that in 2020 Franchising.com revealed that the brand was listed in the top third of Entrepreneur's iconic Franchise 500 list. Unfortunately for the brand, however, just four short months later, Business Insider reported that Potbelly was considering the "closure of up to 100 stores" — some of which were even struggling with revenue prior to the onset of the ongoing pandemic — due to the loss of almost "$17 million in the first three months of 2020." 
Fortunately, Eat This, Not That! confirmed in November of the same year that the chain, though losing about $31.5 million dollars in revenue during the third quarter (when compared to 2019's revenue), would only be "set to close anywhere between 25 and 30 restaurants." With all of this in mind, one must have to wonder how this could potentially affect those working for the chain and — most importantly — their pay.
Surprisingly, employees still make a good amount of money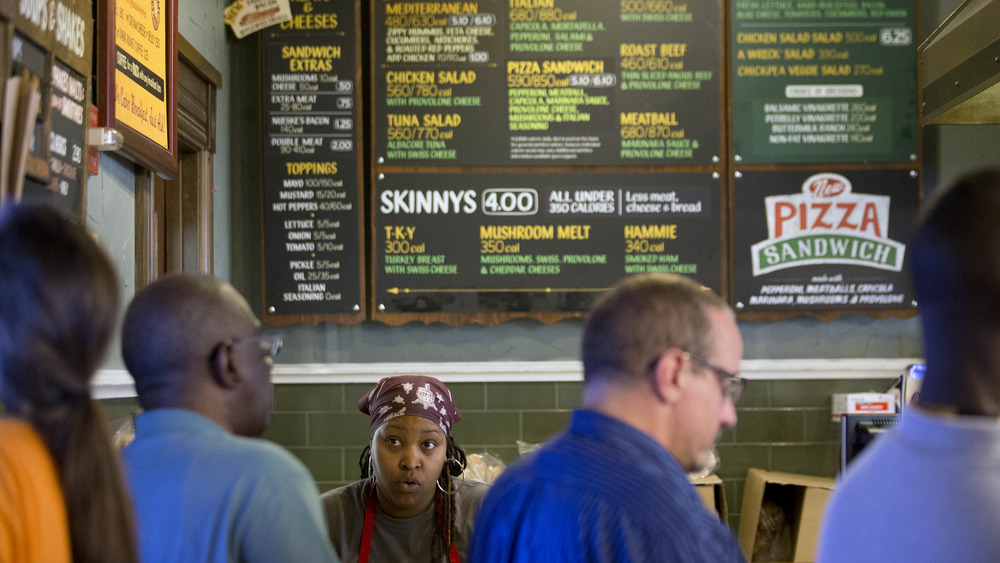 Bloomberg/Getty Images
Though Potbelly's decline in revenue has been much to talk about, according to Indeed, if you decide to take on a role as a delivery driver, you can still expect to make an average of about $11 per hour. Food prep workers, however, make just a little more with an average hourly wage being $11.60 or — if you're looking at a yearly amount — a $22,270 salary. Those who take on the title of restaurant staff make slightly more, coming in at an average of $24,981. Shift leaders average around $13.28 per hour, while shift leaders make a little bit more with an hourly wage of $13.74.
The real money though, comes when you nab a role as a general manager or restaurant manager, which if holding that title, Indeed notes can make anywhere between $52,016 and $68,540 on average per year. So while the franchise may have been experiencing a few financial woes over the last few years, that doesn't mean that Potbelly employees have suffered much when it comes to their average pay. Of course though, potential hirees have to take into consideration that these prices can differ substantially based on location, experience, and position hired for. Either way, if you're hired, your starting rate seems to be promising.