Here's How Much Dutch Bros Employees Really Make
Coffee is always a good idea. Dutch Bros is one of those brand names in the coffee industry that can be easy to turn to when you're in the need for a pick-me-up on a rough day. As per the brand's site, the company is focused on trying to provide the right opportunities to its employees that can help them evolve and grow. "We're looking for team players with positive attitudes and a sense of urgency and team. If you embody our core values of speed, service and quality, we want to get to know you!"
But what is it like to work at the company? And how much can you expect to make while working at Dutch Bros? As far as the work environment goes, the company has a pretty high rating on Indeed (4.3 out of five stars), but reviews are nonetheless mixed. One former employee wrote that the managers weren't a positive force within the company. "There's a lot of upper level management that is involved in each stand, which is a plus and a minus. There's also lots of shuffling around of management and leadership which is frustrating due to scheduling inconsistencies, and other similar things," the reviewer wrote.
What Dutch Bros employees get paid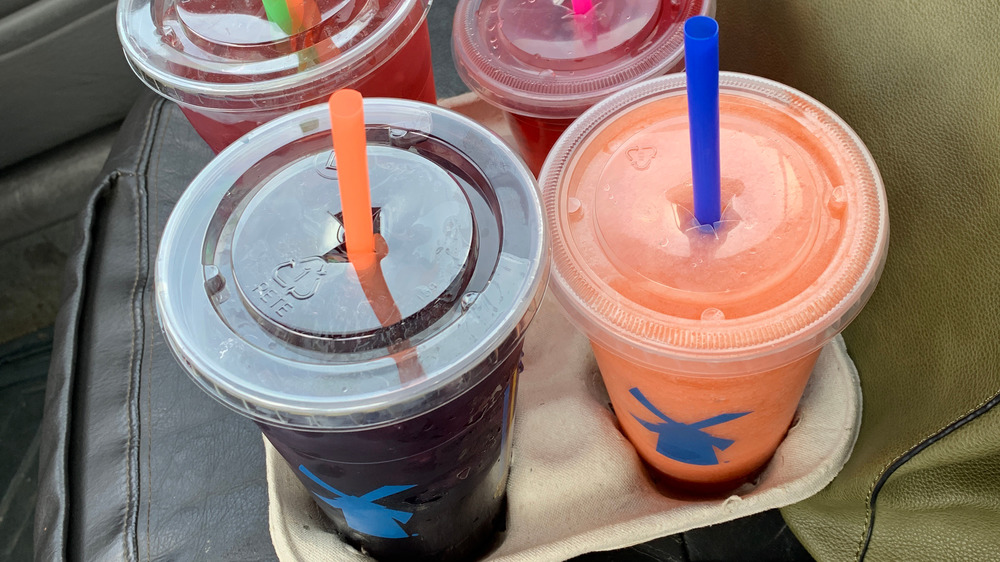 Shutterstock
As pointed out by Indeed, baristas can expect to earn around $10.01 at Dutch Bros. Meanwhile, shift leaders are paid around $10.62 hourly. According to Glassdoor, shift leaders and baristas can even get around $13 an hour. Cashiers can expect to make approximately $12 every hour. Store managers, on the other hand, make $21 and servers are paid $11 hourly. Safe to say, employees at Dutch Bros are paid salaries as per the industry standards. 
A former employee who was a barista at the company wrote about their time at Dutch Bros and mentioned that the tips were a major incentive for them. "One of the best jobs I've ever had. Super fun environment everyone was good friends and the managers are super nice. Got tips with every shift like $30, maybe minimum wage other than that but it's not too stressful of a job so it makes it worth it," they wrote.