The Truth About Opening A Waffle House Franchise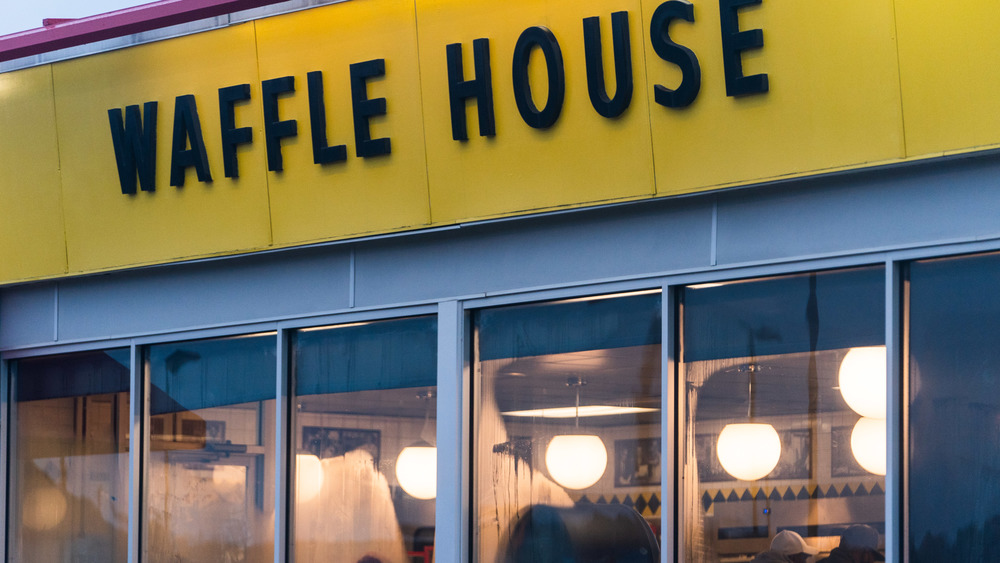 Bloomberg/Getty Images
The iconic yet unassuming bright yellow sign with black tiled letters makes it easy to spot a Waffle House: A chain that specializes in breakfasts around the clock. This diner-style fast food restaurant all started in 1955, when two neighbors, Joe Rogers Sr. and Tom Forkner, opened what would become the very first Waffle House in Georgia. Although the name implies a place dedicated to waffles, you can order a range of breakfast favorites from scrambled eggs and omelets with hash browns to bacon and sausage to pancakes, as well hamburgers, pork chops and T-bone steaks. 
With over 19,000 locations and counting — most of which are in the south — Waffle House proudly says that it is in 25 states and is open 24 hours, seven days a week. Maybe you've eaten here and wish there was a restaurant in your city or even in your neighborhood. If you're a fan of this chain, maybe you've even contemplated investing in the company by opening a franchise.
Waffle House franchising is only available to current franchisees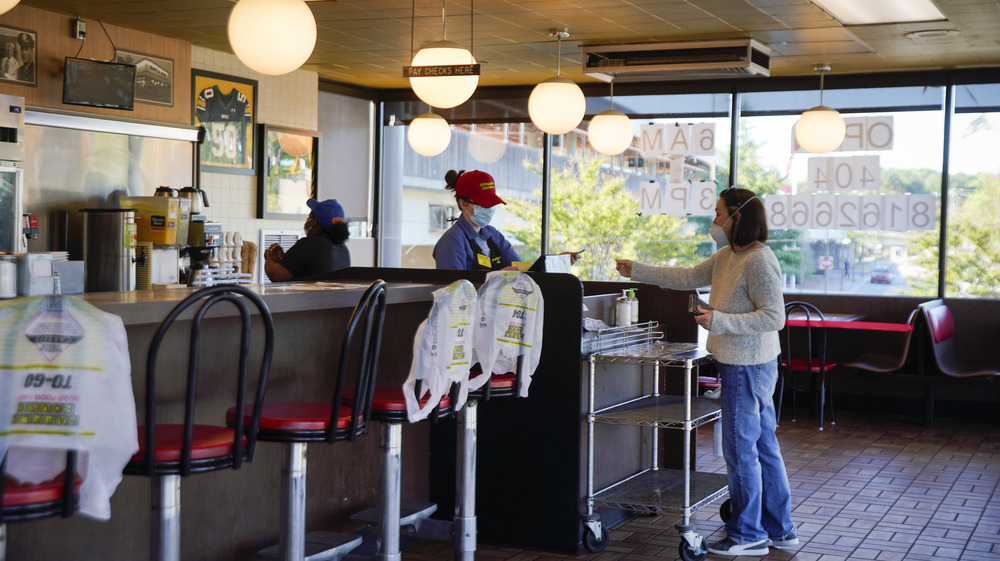 Bloomberg/Getty Images
Owning a restaurant with this thriving and lucrative business may seem like the perfect investment. But this privately-owned company doesn't make it easy to get in the backdoor. In fact, it's near impossible to be a franchisee, unless you already have connections because, according to its website, "Waffle House, Inc. does not offer franchise opportunities to the general public." It is known to have very strict rules and conditions and many interested prospective owners have realized it's not a fit for them, according to Atlanta Magazine. In 2016, the now-retired Waffle House chairman had said to the outlet that the list of folks trying to break into franchising with the company is "very long and very distinguished."
Currently, if you want a piece of Waffle House, you'll not only need a huge chunk of money, around $200,000 to $300,000 in franchising fees alone, plus around $600,000 to $1 million in capital, but you must already be a Waffle House franchise owner interested in expanding (via Career Makeup). So, if you're new and wanting Waffle House to be your first foray into owning a franchise business, you'll have to consider other options.