The Truth About The Original Waffle House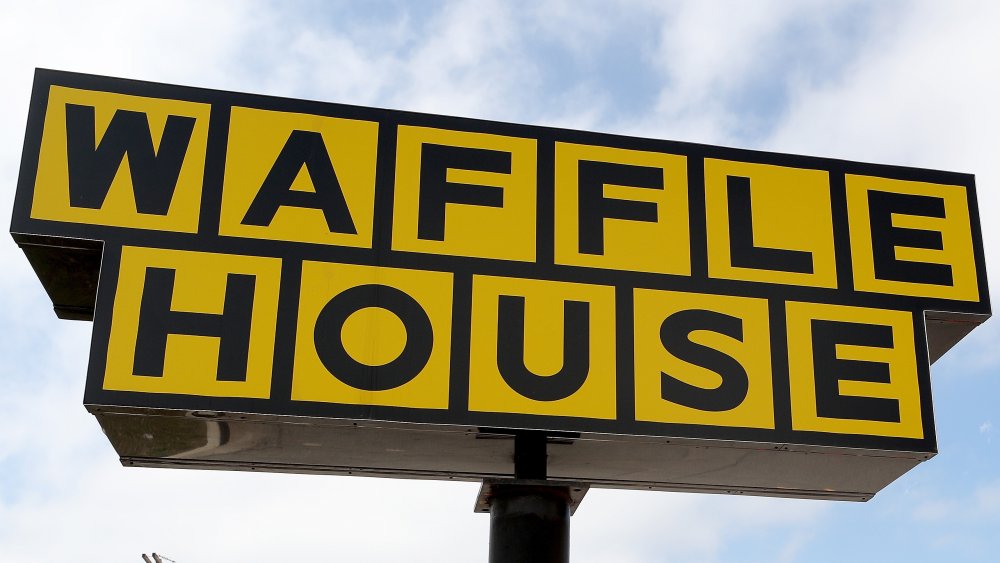 Matthew Stockman/Getty Images
Many have found respite at Waffle House in the midst of a long road trip, with the infamous yellow sign signaling for them to take a break from their journey, or for a late-night meal after one too many with friends. According to the Waffle House website, every location is open 24 hours a day, every day, ready to greet customers at any moment with a smile and cheerful hello. 
Joe Rogers Sr., one of Waffle House's founders, was known to have said, "We are not in the food business. We are in the people business." This message was the root of Waffle House's foundation and a huge part of why it is so successful today. In an article on Waffle House, Eater quotes Chef and TV personality Anthony Bourdain saying of the chain, "It is indeed marvelous — an irony-free zone where everything is beautiful and nothing hurts."
The Waffle House website shares the history of Waffle House, beginning in 1949, when Joe Rogers Sr. purchased a house in Avondale Estates, Georgia from Tom Forkner. The pair quickly became close friends and hatched a plan to open a restaurant focused on quality food, treating workers and customers with respect, and offering a menu with a great value. 
They used Joe's restaurant management and customer service experience working at the then-popular 24-hour diner chain Toddle House, along with Tom's knowledge of the real estate industry, to open the first-ever Waffle House location in 1955.
How Waffle House grew into the beloved institution it is today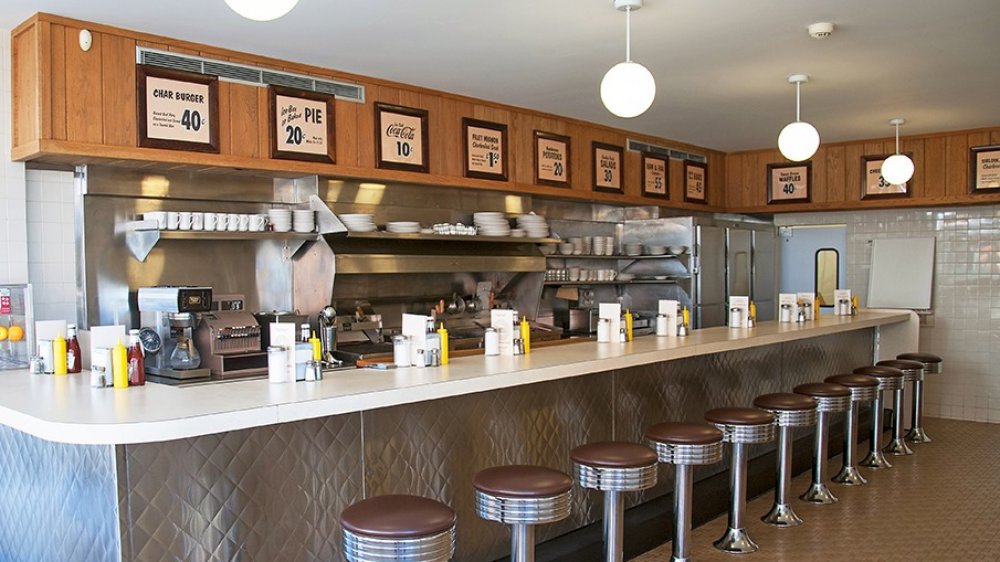 Facebook
Initially, they had no plans to expand past one location, but due to the company's devotion to offering the "friendliest service in town" which bred customer loyalty, demand grew steadily. In 1957, the pair opened the second Waffle House location, and by 1961 they had expanded to four. 
In 1961, Joe made the decision to leave his job at Toddle House and focus on Waffle House full-time, with Tom joining him soon after. In the 1960s, Waffle House began to expand to neighboring states by allowing its workers to share ownership of the chain. They even restored the original Avondale Estates location to its 1955 appearance, establishing the Waffle House Museum, which, according to the Waffle House Museum website, you can tour by appointment only Wednesdays at 11:30 am or 1:30 pm. 
Popular Timelines notes they used the original blueprints to restore the building, which had been sold in the 1970s and last housed a Chinese restaurant before being repurchased for the museum. The space is mostly used for internal purposes. The Georgia Historical Society even recognizes the importance of Waffle House to the history of their state, including the original location in their Georgia Historical Marker Program, which seeks to share stories of the state's past through an easily identified and understood format.