The Bizarre Food Experiments Guy Fieri Says Were Total Failures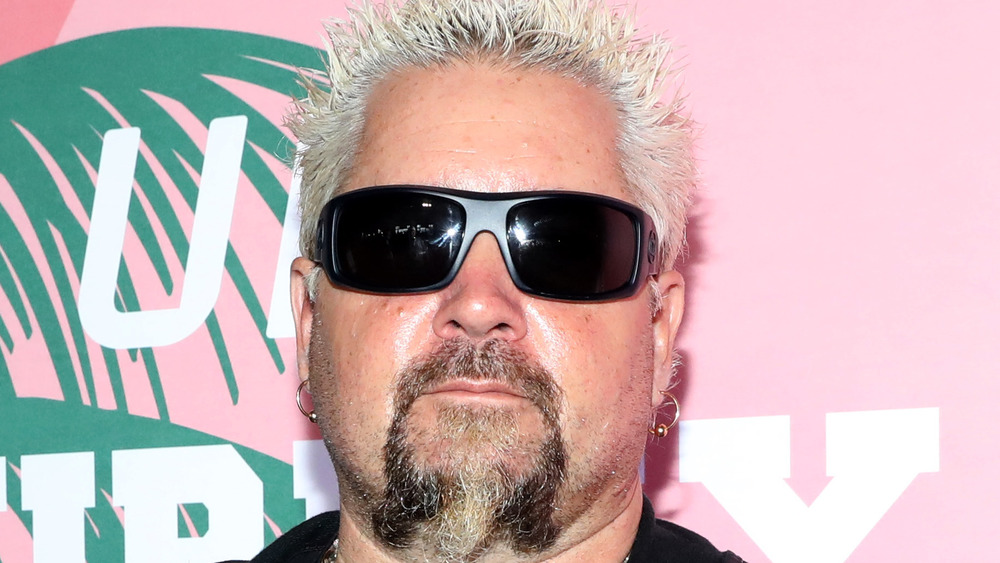 Robin Marchant/Getty Images
As the mayor of Flavortown, Guy Fieri has created some creative dishes that might not be part of grandma's recipe collection. While many people marvel at his Trash Can Nachos or slather Donkey Sauce on everything, these popular dishes are the successful food mash-ups. During a recent interview with Seth Meyers, Fieri revealed some food combinations weren't worthy of the Fieri stamp of approval. Even though "not every song makes the album," these two food combinations are not even worthy of a hidden track compilation.
While Meyers touted that Fieri has the "gold standard for combining foods," two ideas were a hard pass long before Diners, Drive-Ins and Dives became a household name. Fieri shared that the ketchup popsicle and the meat-filled Twinkie were unappetizing failures from his college years. Although no one is yearning for that savory stuffed treat, those food don'ts had their purpose. As Fieri said, chefs have to "try and fail to find your food muse." Maybe that ketchup popsicle really was the beginning of Donkey Sauce.
Guy Fieri's successful food mash-ups have changed the culinary landscape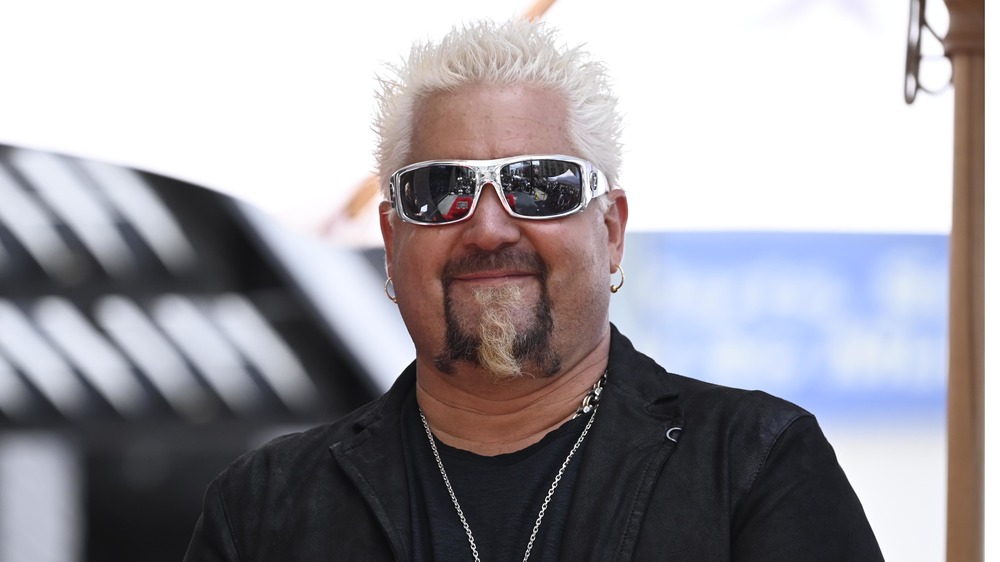 Frazer Harrison/Getty Images
While his not-so-tasty food mash-ups may have not made it past the garbage can, the reality is that Fieri's successful ones have helped him create the culinary empire he has today. More recently, these yummy dishes are now being served at Flavortown Kitchen. Functioning as a delivery-only restaurant, Flavortown Kitchen brings Fieri's unique food mash-up ideas to the masses, making them more than just a plate of comfort food that you can drool over through a screen.
For instance, Fieri's mind created the Chicken Parm-eroni — aka chicken parmesan combined with pepperoni pizza — but Flavortown Kitchen brings that first bite to more diners beyond his brick and mortar restaurants. Instead of just having fans look at a photo and imagine the flavors, these delivery-only restaurants bring the food into people's homes. As Fieri shared in the Meyers interview, Flavortown Kitchen is allowing local restaurants to "adapt and pivot" by making these dishes and delivering them to consumers.
In the end, that serving of Cheesecake Challenge with potato chips for dessert or the Bacon Mac N Cheese Burger might not solve the world's problems, but it could inspire another chef to create the next food experiment that could lead to a crave-worthy food trend, or maybe it's just one note in an upcoming food symphony.