The Jersey Shore Cooking Show You Never Knew Existed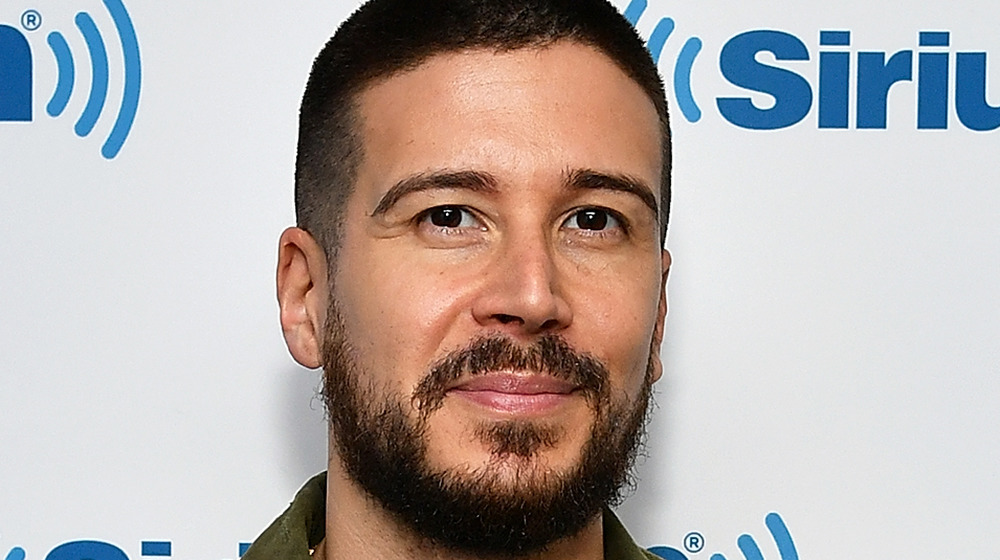 Slaven Vlasic/Getty Images
MTV's reality series Jersey Shore followed a dysfunctional group of young adults who loved to prance around in skimpy outfits, tan on the beach, and knew how to party hard. Throughout its six season run, fans grew to love the Jersey Shore cast more and more, as well as their crazy, drunken antics — Snooki's infamous anonymous note, anyone?
Thanks to the show's high success rate, several cast members have gone on to do spin-offs of their own, like Snooki and Jwoww's self-titled reality series Snooki & Jwoww. But they weren't the only ones who got poached for their own show. We've uncovered one Jersey-related series we bet even hardcore Jersey Shore fans weren't even aware of: Vinny & Ma Eat America, starring Staten Island native Vinny Guadagnino and his mom, Paola.
Four years after Jersey Shore's final season aired, Food Network announced the network would be adding a new slate of 2016 cooking shows. Lo and behold, Vinny & Ma Eat America was on the lineup.
What is 'Vinny & Ma Eat America' about?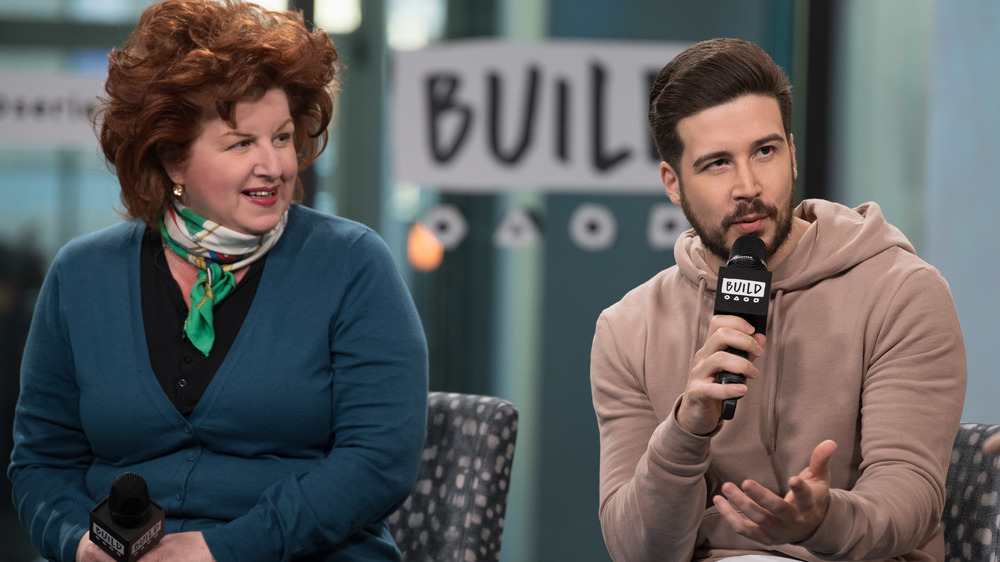 Dave Kotinsky/Getty Images
Jersey Show fans know Vinny Guadagnino is Italian to the core, just like his mother, Paola, who immigrated to New York at the age of 10 from Sicily, Italy (via Food Network). But according to Vinny, his mom — who delivered homemade baked ziti to the Shore house on the reg — never tries anything unless it's Italian. Thus, the great American road trip was born.
"All of my family lives within a few blocks of each other, and we do not like getting out of our comfort zone (including eating new things)," he explained. "So I thought it would be funny to make my mom visit some places she's never been and eat food she's never eaten before."
Each episode of Vinny & Ma Eat America tackled a new state and food. The duo traveled from coast-to-coast, visiting big cities like San Francisco, Denver, Nashville, Austin, and New Orleans. In an interview with Life With Kathy, Paolo dished that although all she really wanted was a plate "of spaghetti with garlic and oil," her favorite new foods were Nashville's hot chicken and sushi from their stop in SF.
Sadly, it seems as though Vinny & Ma Eat America didn't get picked up for a second season, but season one in its entirety is available for streaming on Apple TV.