This Is The Best Way To Use Extra Cabbage, According To Rachael Ray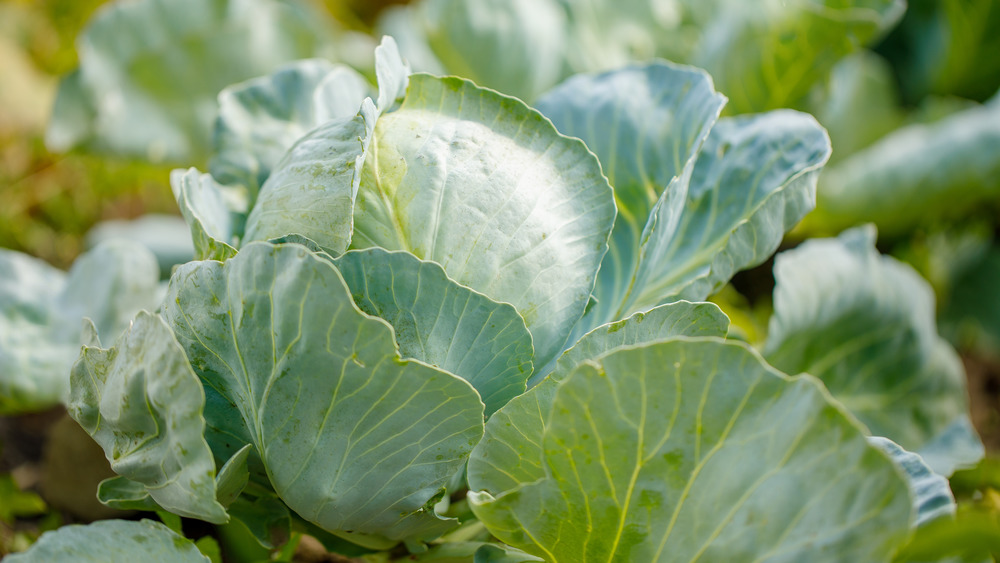 Shutterstock
Cabbage is a cheap and healthy vegetable, perfect for bulking up almost any meal, whether added to a soup, made into a salad, or served as a side. Of course, even the biggest cabbage fans can find it difficult to get through an entire head before it goes soft and brown around the edges. Luckily, Rachael Ray has solutions in the form of even more recipes to help you use up the last of that cabbage currently wilting in your crisper drawer (via Rachael Ray Show).
If you're feeling ambitious, her stir-fried mu shu cabbage recipe looks very tasty, flavored with hoisin, rice wine vinegar, soy sauce, and sesame oil (via Rachael Ray Show). Or, you could go for one of her simpler suggestions, like a cabbage coleslaw. The mustard, vinegar, and hot sauce give this recipe a kick, making it perfect for spreading on simple sandwiches or serving with a summery meal (via Rachael Ray Show).
Finally, if you're looking to make cabbage the star of the show, Ray's stuffed cabbage recipe uses two full heads of Savoy cabbage, meaning you won't have to worry about the leftover cabbage going bad before you can use it (via Rachael Ray Show). "I love stuffed cabbage," Ray says, "and that's a great make-ahead and freeze-ahead [meal]."
Even more ways to use up leftover cabbage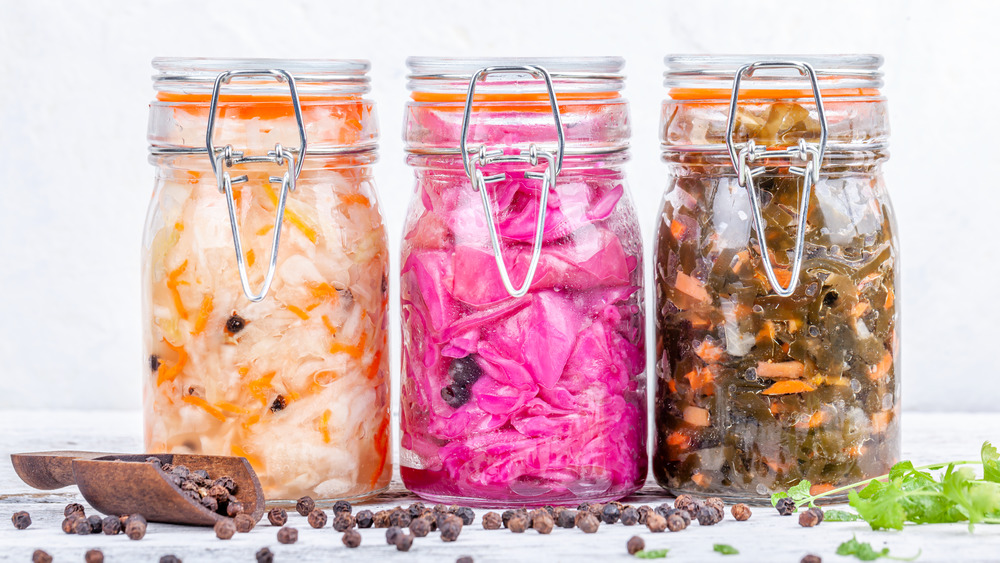 Shutterstock
A bit of leftover cabbage can be great for garnishing a fish taco or sprucing up a salad, but if you still have more cabbage than you know what to do with, fear not. Cabbage is a more versatile vegetable than you might think. For instance, have you tried fermenting it to make your own, homemade sauerkraut? All you need is cabbage, kosher salt, and a few simple pieces of equipment (like a mason jar and some cheesecloth) and you could add sauerkraut-making to your list of special skills! (via The Kitchn).
Other options for using up the last of your cruciferous vegetables include (but are not limited to): cabbage chips (for when you're out of kale), cabbage rolls stuffed with meat and rice, and the Sunday roast classic, bubble and squeak (via Gardening Channel). In other words, there's really no excuse for letting a half-eaten cabbage go bad in your fridge anymore. Thanks to Rachael Ray, you have plenty of delicious options.