This Martha Stewart Recipe Makes Corned Beef From Scratch Easy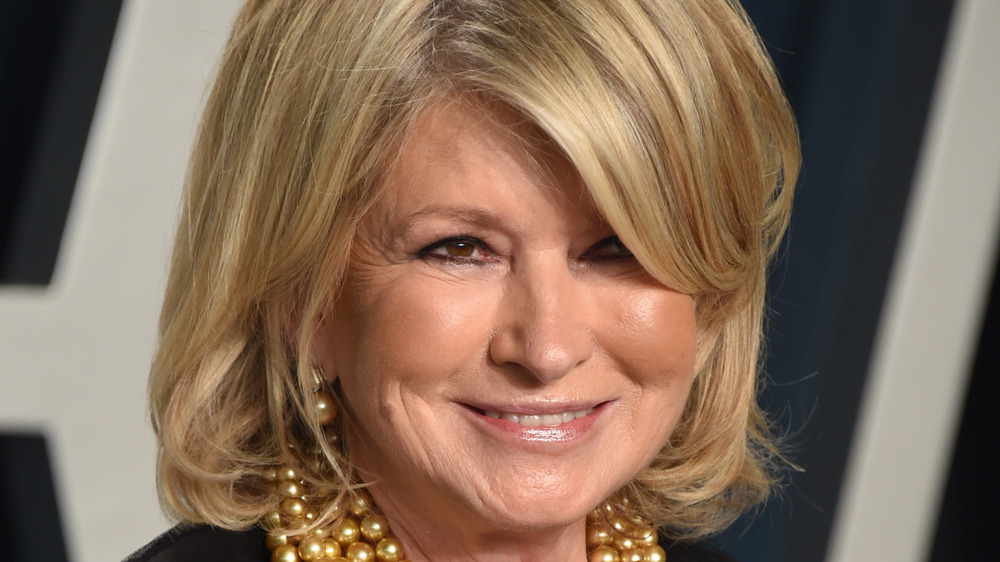 John Shearer/Getty Images
St. Patrick's Day brings to mind four-leaf clovers, leprechauns, green beer, and, in terms of food, corned beef. Made of brisket that's been cured in salt (and often served with a side of steamed cabbage), the traditional dish didn't actually come from Ireland at all. Delish explains that the tradition of eating corned beef on St. Patty's Day started in New York City when Irish immigrants sought a cheaper way to enjoy the boiled bacon that they ate overseas on the holiday. Corned beef was much more affordable, and it's stuck around ever since. 
Fortunately, you don't have to have Irish roots to whip up a super tender, super moist corned beef at home. While some recipes require days and days of preparation and others have long, complicated lists of ingredients, Martha Stewart's go-to recipe, which she shared on her website, is surprisingly simple — and much less time-consuming. Here's how to make the celebrity chef's favorite corned beef dish to get in the holiday spirit.
The corned beef cures in just five days
The downside to making corned beef at home is that it takes so long to cure. Many recipes take at least a week (Alton Brown's recipe on the Food Network website, for instance, requires 10 days of curing!). If you're someone without a lot of patience or someone who procrastinated their St. Patrick's Day meal prep until the week before, fear not — Martha Stewart's easy-peasy corned beef recipe requires just five days to cure (via Martha Stewart). 
Southern Living explains that this process of brining and curing creates a chemical reaction that breaks down the proteins and tenderizes the meat the longer it sits in the salty solution. Even better, you'll only need salt, sugar, and a handful of spices to make the brine for the beef. "Salt and a little time are all you need to transform a tough, lean brisket into a tender braise," Martha wrote in a recent Instagram post.