The Pioneer Woman's Genius Trick For Perfect Hash Browns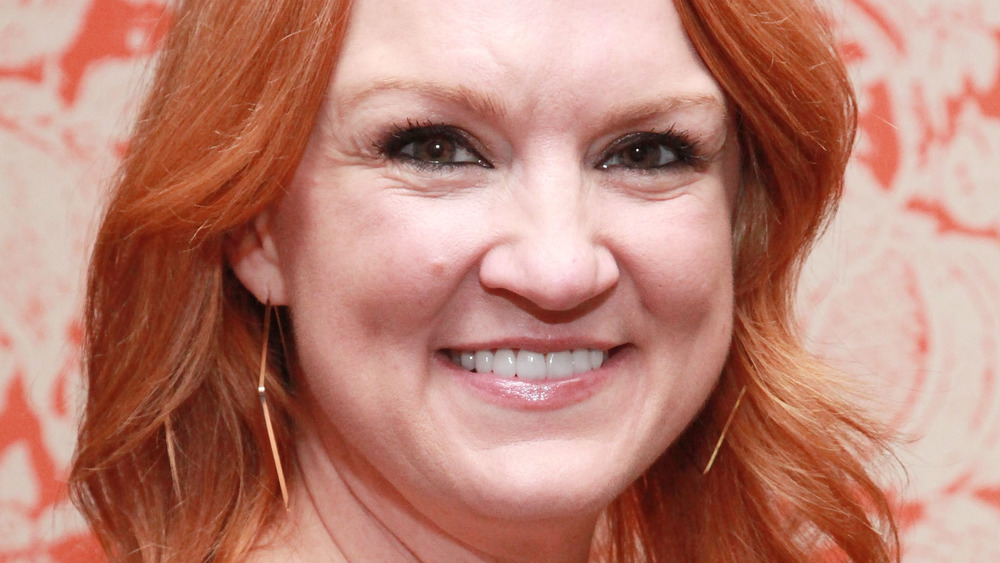 Astrid Stawiarz/Getty Images
Ree Drummond, a.k.a. The Pioneer Woman, is a celebrity blogger, best known for her down-home recipes and kitchen hacks. Her Food Network show, The Pioneer Woman, takes viewers into her Oklahoma life filled with animals, family, and food. A renaissance woman, Drummond has 3.6 million followers on Instagram, where she shares her favorite cooking hacks, crafts, and family photos, including innovative ways to save time when making family meals and sides (via Instagram). This includes her popular "crashed potatoes," which were her most popular recipe of 2020.
One of her most interesting meal hacks is for another potato-based favorite — hash browns. There are two key secrets to making perfectly crispy hash browns, according to Drummond: Use frozen hash browns instead of freshly shredded potatoes and cook them in a waffle maker instead of the traditional frying method. Drummond's method is also a time saver over making your breakfast side from scratch, which can take 30 minutes or more (via Cookie and Kate).
Drummond shared the hack on her Food Network show, and the segment can be found on YouTube. Drummond starts her hash brown recipe with frozen hash browns that have been defrosted and then patted down until dry. She then adds melted butter, salt, and pepper to the hash browns in a bowl. The next step is where the Pioneer Woman really takes a detour in the classic dish.
For Ree Drummond, waffle makers aren't just for waffles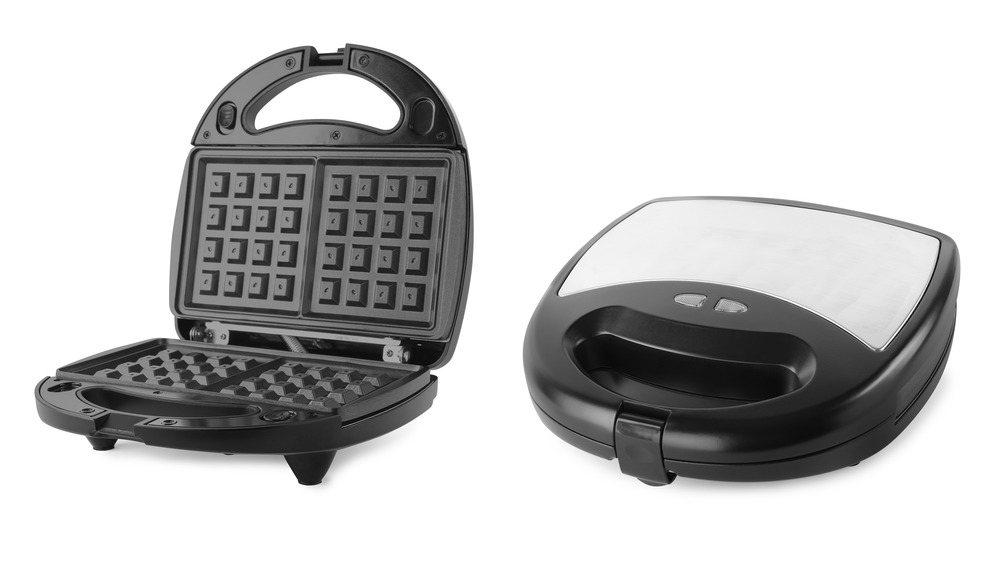 Shutterstock
Ree Drummond's next step is to preheat your waffle maker and spray with a nonstick coating. Then, add the hash brown mixture. The waffles can be customized with cheese, meat, or vegetables. Drummond adds shredded cheddar and ham to her hash browns to kick the side dish up into a main. In just 15 minutes, you have crispy hash browns you didn't have to labor over.
The Pioneer Woman really loves her waffle maker. In another recipe, she demonstrates how to make four different types of "wafflewich" sandwiches made in the waffle maker (via YouTube). These are toasted sandwiches that are pressed with a waffle maker instead of a traditional sandwich press, giving the sandwiches the classic "score" of a waffle.
Drummond makes four different "wafflewiches" — turkey bacon, a Reuben, a roast beef and provolone, and a dessert "Fluffernutter" sandwich, made on cinnamon bread. Drummond builds each sandwich as one would a regular sandwich, preheats the waffle maker, and presses all four sandwiches at the same time — one in each well. The key to a successful "wafflewich," says Drummond, is butter. Both the bread and the waffle maker should be coated in a generous amount of butter in order for the sandwich to come out browned and toasty.