The Unexpected Sport Gordon Ramsay Uses To Stay In Shape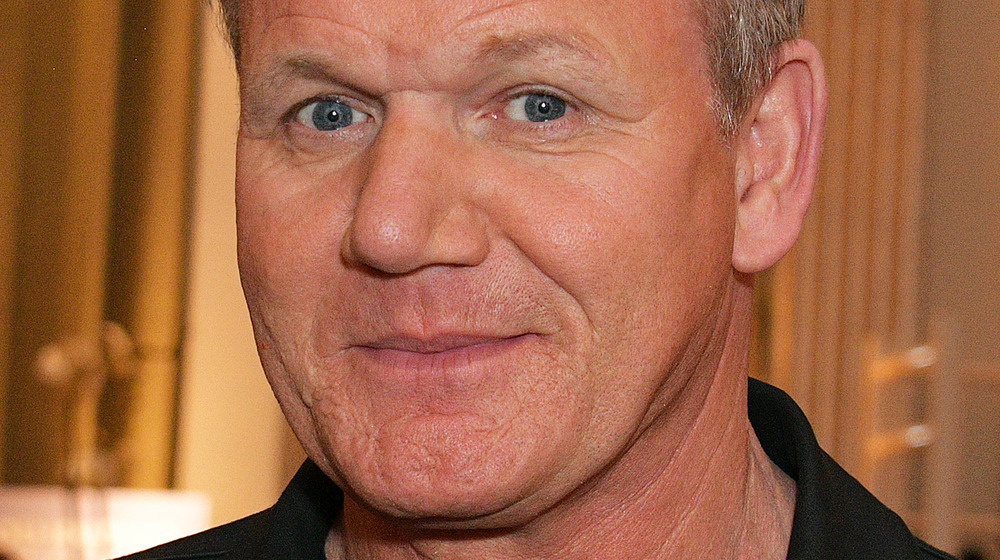 David M. Benett/Getty Images
When Gordon Ramsay isn't managing a restaurant or telling hapless reality TV contestants that "There's enough garlic in [their dishes] to kill every vampire in Europe," he's probably working out (via Parade). The 54-year-old celebrity chef has been playing sports all of his life. By the time he was 15, the Scottish professional soccer club, Rangers, had offered him a trial. He even played in one of their non-league matches, according to The Sun.
Fox probably thanks its lucky stars that Ramsay did not pursue a professional soccer career. (An injury prevented him from doing so.) But the Michelin-starred man who became famous for spewing insults like, "this lamb is so undercooked, it's following Mary to school," continues to be an exercise enthusiast (via Truly). In 2000, he ran his first marathon. In 2011, he completed a triathlon. "I train as intensely as I run a kitchen," Ramsay told Impact Magazine, "this is my way of relaxing and decompressing. I can get my thought process together and get clarity between a hectic service, hectic dish, or customer. It's my escape."
Gordon Ramsay is hooked on this unusual sport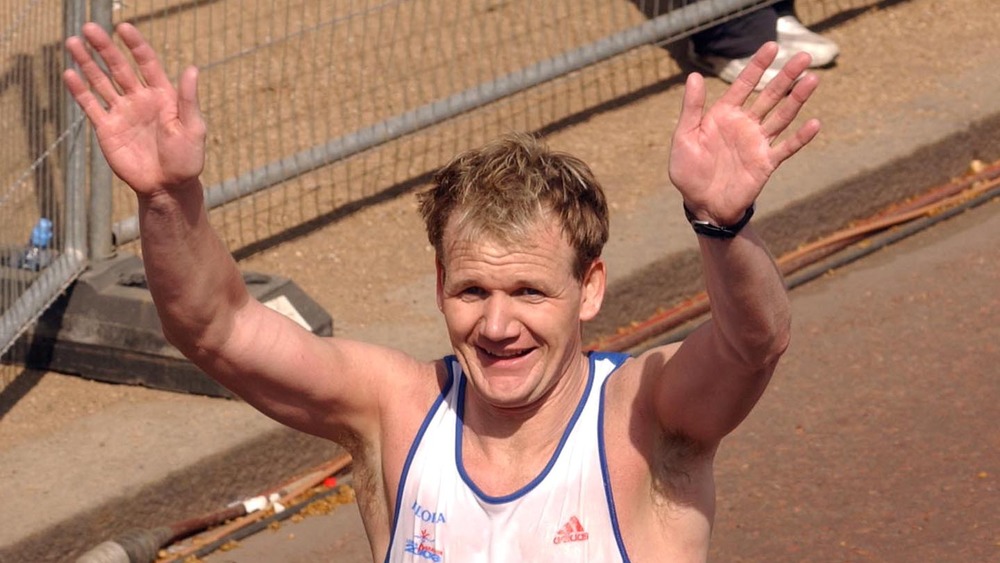 Jon Furniss/Getty Images
Because, naturally, marathons and triathlons aren't enough to assuage Gordon Ramsay's competitive streak, by 2013 the celebrity chef had focused in on something else. Daily Mail reported that Ramsay had entered the world of Mixed Martial Arts, or, if you prefer, MMA. "Three years ago I started taking my first lessons," he told The BBC in 2013, "I have a coach in LA and it's something I love doing." At that time, he explained that "I've been in 12 times and had the most amazing time ... I started it because it's a work of art. You're standing there in that cage and the door gets closed and you think 'this is it.'" Ramsay doesn't just practice MMA. According to Fansided, he also catching UFC fights, cage side.
Given what we know about how intense Ramsay is in the kitchen, his love for MMA makes perfect sense. (Much more sense, than Guy Fieri as a Marvel superhero, but that's another story.) Also, there's this. Ramsay, apparently, once told Playboy Magazine that he has a black belt in karate (via Buzzfeed). Who knows, maybe he was telling the truth.