Starbucks Tested Out A 100% Plant-Based Menu At One Location. Here's What Happened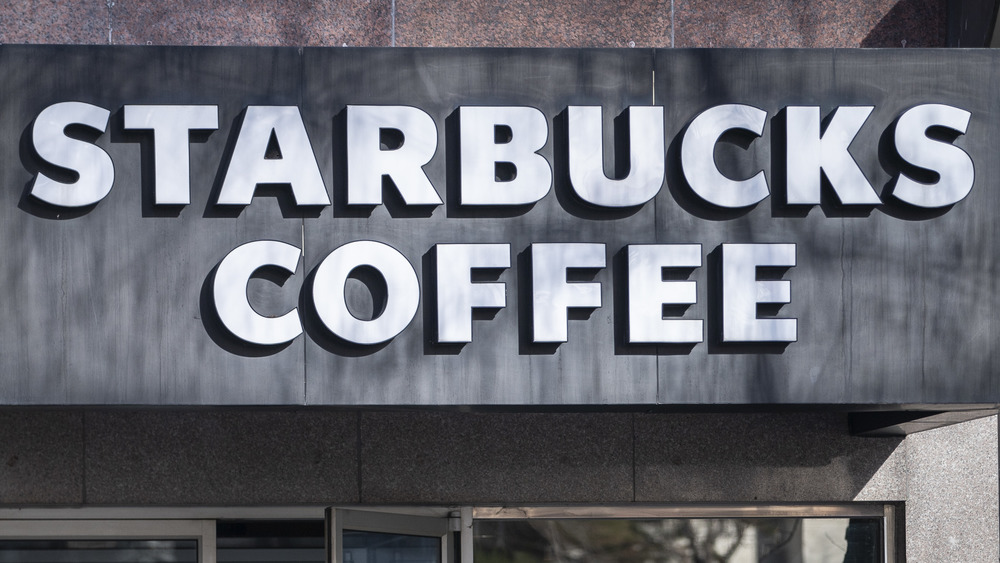 Bloomberg/Getty Images
Since Starbucks started to incorporate more plant-based options into its menu in 2020, like its vegetarian-friendly "sausage" breakfast and its new vegan protein box, the Seattle-based coffee chain has kept its finger on the pulse of what's trending and what its customers are asking for, which ultimately has been more vegetarian and vegan options. "The most dominant shift in consumer behavior is this whole shift to plant-based," CEO Kevin Johnson said during an earnings call in January 2021 (via Seeking Alpha). "And that is a shift both in beverage and in food."
But before diving headfirst into a new realm of plant-based beverages and food, Starbucks actually conducted some of its own research by offering an entirely plant-based menu at one of its locations in the Seattle, WA area last year. "We use that as sort of a test area when we innovate and create things ... we test in that store," Johnson said. If you live near Seattle and frequent Starbucks, you might already know about (or tried out) the veggie-filled test menu, but if you haven't, don't worry. We're here to fill you in.
The results of the plant-based menu trial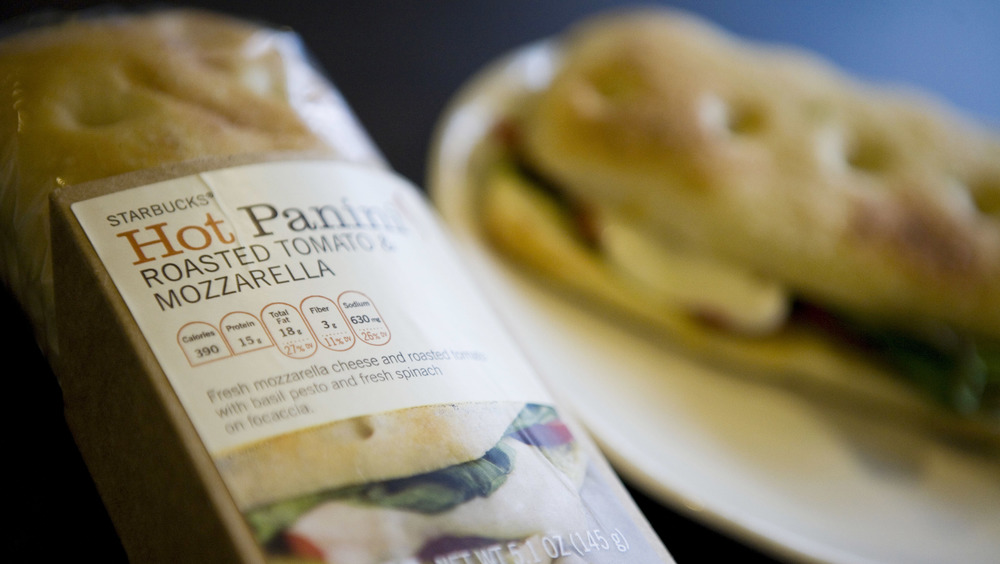 Bloomberg/Getty Images
While exact details about the exclusive plant-based menu weren't disclosed during the call, Johnson did mention some general guidelines Starbucks is following as far as incorporating more vegetarian and vegan options. "On the beverage side ... we've introduced all the alternative milks, whether it's almond milk, soy milk, oat milk, all of that's important," he says. "And then on the food side, you see what we've done with things like the Impossible Sausage Breakfast Sandwich and you're seeing more and more plant-based proteins in our food menu."
According to Food & Wine, the plant-based menu testing has since concluded. While we don't know the exact time and date of where the plant-based menu trial took place, we do know that the trial yielded some pretty great results, which means the vegetarian and vegan alternatives are here to stay – and possibly expand in the future. A Starbucks representative told Food & Wine, "Starbucks continues to introduce new drinks and food to menus globally while innovating with plant-based ingredients ... We aim to provide our customers a variety of choices as part of their Starbucks experience." What are you hoping to see next on the menu?