Madison Cowan Reveals The Most Head-Turning Item In His Fridge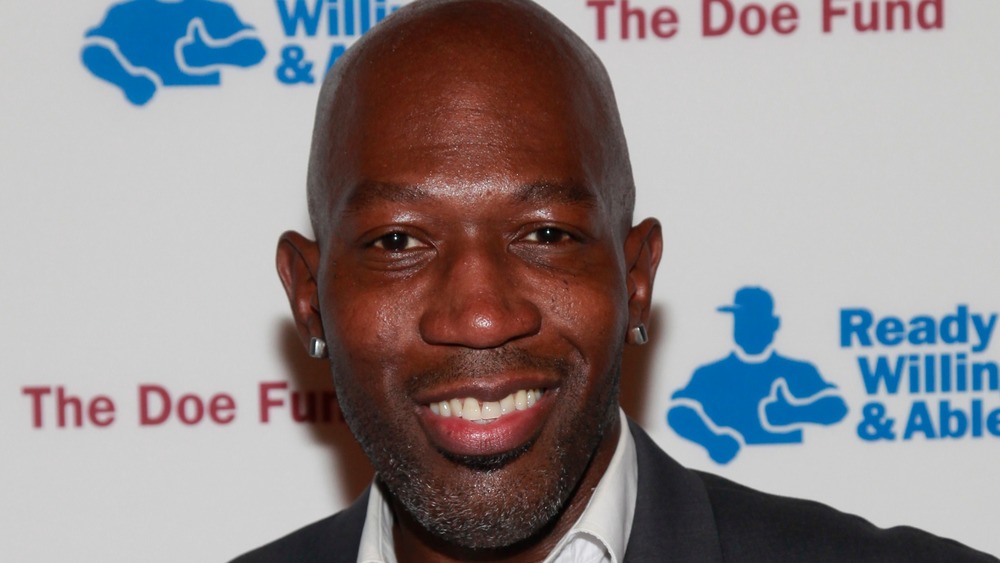 Charles Eshelman/Getty Images
Refrigerators are in approximately 100 percent of all homes in the U.S., per CNN Money who cited the most recent government stats. And believe it or not, almost a quarter of all homes have two of these appliances under their roof. However, while almost every house might have a fridge, it is probably fair to say, every one is unique in what it is stocked with. Some of us might have milk, butter, a little orange juice for the morning, and a laundry list of condiments, but from there, it could get interesting. Real Simple asked its readers what are some of the weirdest things they keep in their refrigerators and the publication got some surprising answers. From worms for fishing to lucky socks to misplaced DVDs and boxes of cereals, some weird stuff can certainly end up in the fridge. But hey, to each their own, right?
Still, what happens when you ask a celebrity chef about the weirdest item in their refrigerator? After all, they do tend to cook with foods that might not ever find their way into our grocery baskets. Well, Food Network made the ask for us and British-American celebrity chef Madison Cowan, who famously became a Grand Champion on Chopped and has since gone on to appear on many of Food Network's shows, had quite the answer. 
Cowan says the weirdest item in his fridge belongs to his wife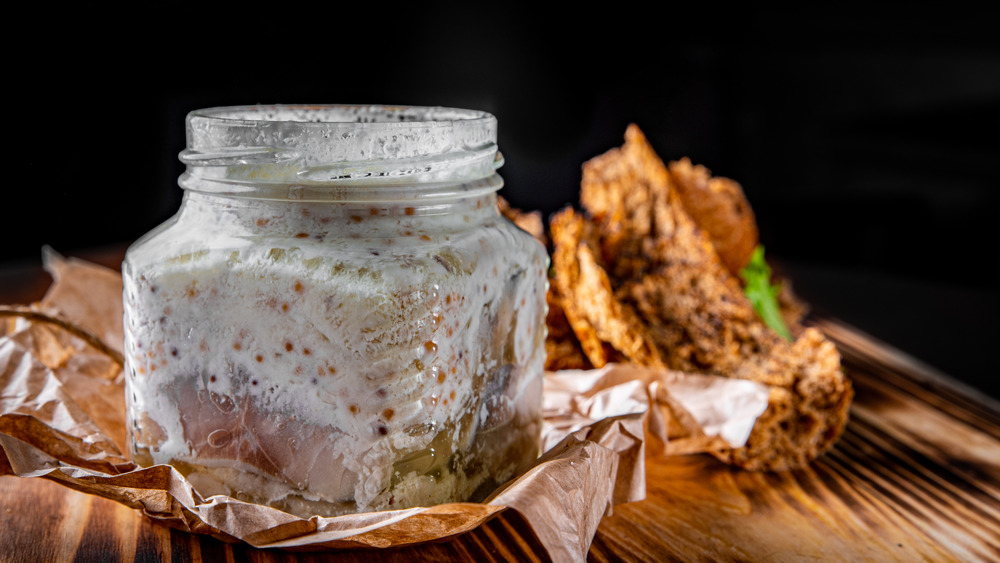 Shutterstock
Cowan hilariously threw his wife under the bus, sharing with Food Network, "My wife's pickled herring in mustard cream sauce with beetroot. Period." We generally say, don't knock it until you try it, but we think we will take a pass on this one. However, it is fair to note that The Takeout believes this is a food item that has really been given a bad rap by Americans and suggests we should reconsider adding it to our diets. If your gag reflex kicked in, we're with you. Just the thought of those kippers makes our face go funny. But maybe they aren't as bad as we think. 
The Takeout notes that pickled herring is actually kind of sweet to the taste buds, especially when served up on a slice of rye bread. The outlet goes on to say that once your mouth develops a taste for pickled herring, you should try the version with cream that Cowan's wife is apparently fond of. With cream, the site suggests pickled herring takes on both sweet and sour notes. Not to mention, it is an inexpensive food that is high in protein. Maybe Cowan's wife knows something we don't, but then again.