Only 4% Of People Think This Is The Best McDonald's Breakfast Menu Item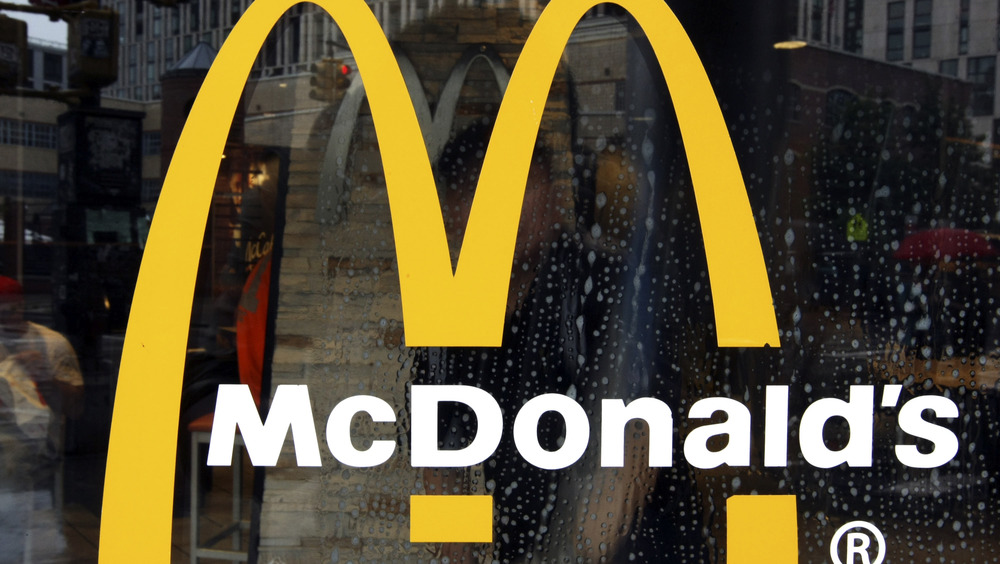 Bloomberg/Getty Images
It's official: McDonald's has the best breakfast in America. At least, according to a survey by consumer insights company Instantly (via Eater), which polled 10,000 people across the country. When asked what their go-to spot is for fast food breakfast, over 44 percent of respondents chose the Golden Arches. That's hardly a surprise, given the cult following that McDonald's morning menu has garnered since it first start serving breakfast in the 1970's, according to TIME. Remember how crazy fans went when the all-day breakfast menu was announced in 2015?
There's a lot to love about McDonald's morning line-up, from the OG Egg McMuffin to the fluffy hotcakes smothered in sugary syrup. And who can ignore the perfectly crispy, perfectly flaky hash browns? To find out which of the breakfast menu items is the best of the best, Mashed surveyed 500 Americans on their favorite order. While there was a clear winner, there was also one food that only 4 percent of people chose. Here's the least popular breakfast dish at McDonald's, based on our results. 
The fruit parfait doesn't have many fans
According to the poll, the Egg McMuffin is by far the favorite breakfast order at McDonald's, with over 31 percent of the votes. On the other end of the spectrum, however, was the Fruit n' Yogurt Parfait, which only 4 percent of people dubbed their top pick. Available for just $1 on the Dollar Menu, the parfait is made with Chobani Nonfat Vanilla Greek Yogurt, strawberries, blueberries, and low-fat granola.
As for where the other popular breakfast menu items stand, second place went to the McGriddle (a bacon, egg, and cheese sandwich made with pancakes), with 19 percent of the votes. It was followed by hash browns with 17 percent and then the Sausage Biscuit with 11 percent. The "other" category was chosen by 9 percent of people, with write-ins including the breakfast burrito and steak and egg bagel. And lastly, just ahead of the parfait was hot cakes, with only 5 percent of the votes.