Shake Shack Is Giving Away Free Fries. Here's How To Get Yours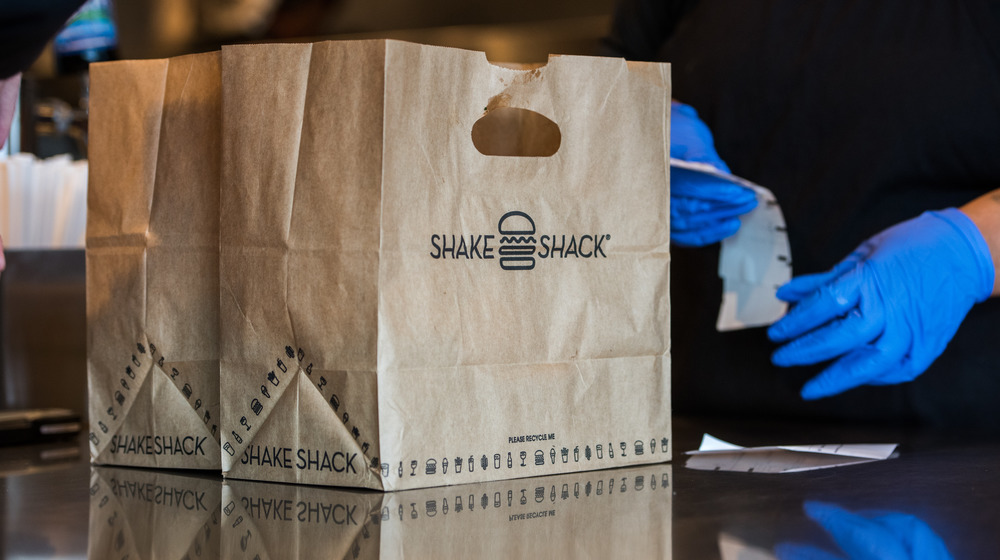 Bloomberg/Getty Images
Nothing makes our day better like free food, and Shake Shack knows just what gets us excited. According to Spoon University, the chain has come to the rescue in the past, handing out free cheeseburgers on National Cheeseburger Day, while occasionally offering BOGO deals on their chicken sandwiches and burgers (via Thrillist). Shake shack continues to delight fans everywhere who need a quick pick-me-up with their latest promotion that guarantees to leave you drooling. 
According to a press releae sent to Mashed, Shake Shack plans to roll out a new iOS delivery app through the Apple Store as part of a special deal with Uber Eats. To help celebrate the release of the app, Shake Shack is now offering a free side of fries on any order over $15 sent through the app in the U.S., using the code GIMME. If you already use a Shake Shack app through an Android product, we have some bad news. The deal only applies to shoppers using the iOS version, but as a conciliation, anyone already using the Shake Shack app from the Google Play store can expect to see a design revamp in the second half of the year, making ordering even easier. The promotion starts today and runs until March 31, so make sure to get a move on to score your free fries.
A response to ravenous fast food fans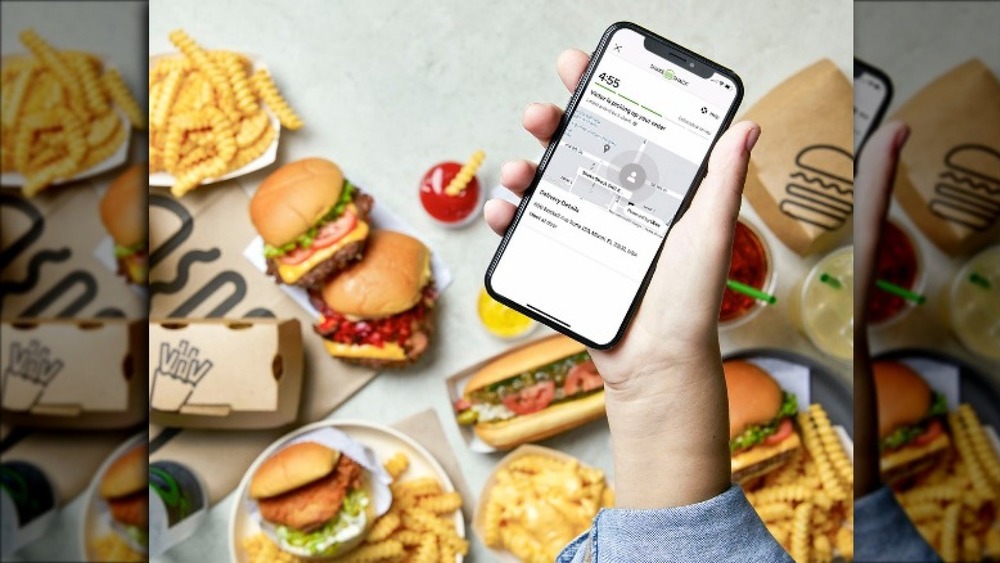 Press Release
The year 2020, forced the restaurant industry to adjust to COVID-19 in order to survive. Shake Shack proved no different — according to the statement, the chain put its focus on digital orders and takeout, resulting in online and remote orders making up 60 percent of their revenue at the end of last year. The investment in remote ways to order, helped drive the chain to introduce the Shake Shack app on iOS and might influence the future trajectory of how the company operates. The attention to the app also comes with some new features, like real-time order tracking, a flat $0.99 fee for deliveries, and orders over $35 coming with free delivery. 
The chain has truly accommodated this new way of eating, and we couldn't feel more excited. If you count yourself as an iPhone user, get ready to take advantage of this delicious deal. If you have never used the Shake Shack app, today's the day to try it out, especially since the chain has revamped the program in the most user-friendly ways possible. Get a move on and score as many fries as your heart desires while this deal lasts.