Everything You Need To Know About Giada De Laurentiis' New Cookbook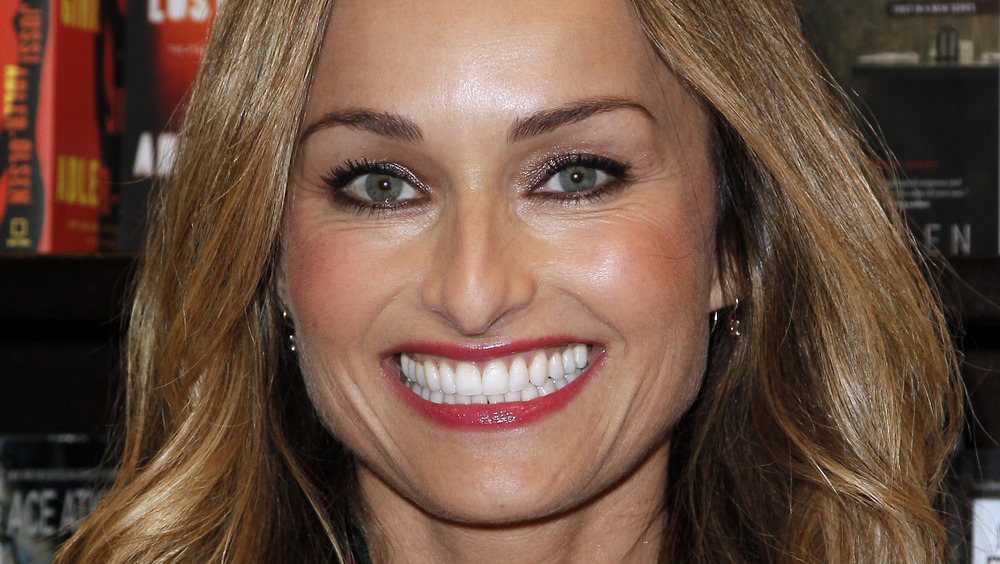 Tibrina Hobson/Getty Images
Giada De Laurentiis' new cookbook, Eat Better, Feel Better is no ordinary compilation of recipes. It's an anthem to our guts. "Our gut, in my opinion, rules our entire body," De Laurentiis explained to Cheddar. The celebrity chef had to find that out the hard way. In her thirties, De Laurentiis admitted to Today, she started developing sinus infections so serious that she took antibiotics for "almost two years" straight. Often, she'd have to take multi-day breaks from filming her projects because she was so sensitive to the sunlight. The culprit? Her sugar addiction. Her saving grace? Cleaning out her gut. "That's kind of what this book is about," the Food Network star told Cheddar. De Laurentiis' Instagram announcement promises that Eat Better, Feel Better details eating habits and recipes that are "the reason I can honestly say I feel better (w/ more energy!) now at 50 than I did in my 30's," (via Instagram).
Giada De Laurentiis spent over a decade writing Eat Better, Feel Better, which is perhaps why its contents achieve an almost impossible balance: they're simultaneously finger-licking and nutritious. Browse through pages filled with Sheet Pan Parmesan Shrimp and Veggies, Grilled Strip Steak with Scallion Salsa Verde, Easy Chicken Piccata, and Pan-Roasted Pork Chops with Cherry and Red Wine Sauce. Most importantly, pick up a copy of Eat Better, Feel Better and discover the key to De Laurentiis' three-day reboot.
The key to Giada De Laurentiis' three-day reboot
It sounds elusive, guru-esque — almost magical — but the idea behind Eat Better, Feel Better isn't to force grotesquely uncomfortable diets onto you. It's to get you to "eat the foods that love you back," according to De Laurentiis. The chef reminded mindbodygreen, "we're all so strapped for time, but eating to feel better shouldn't be stressful."
How do you find foods that truly like you? A little like online dating, De Laurentiis told Cheddar that you've got to experiment. Cut back, one by one, on foods that might make you feel bloated, fogged up, and hazy. When you start sleeping better and feeling more energetic, you'll know you've hit your sweet spot. For De Laurentiis, her three-day reboot means cutting back on processed foods, dairy, and caffeine. "It's all about taking it slow and really listening to your body to discover what is best for you," De Laurentiis told Today. It's okay if you need to cheat a little. An espresso in the morning, for example, is something the celebrity chef will never give up.
Eat Better, Feel Better, released on March 16th, is not a cookbook that stays within the confines of the kitchen. It's a cookbook that insists on meditation, yoga, and the art of setting boundaries. "I've also learned to say 'no' more," De Laurentiis reflected to mindbodygreen, "I don't spread myself too thin and have more time to focus on the things that matter and take care of myself."