Costco Shoppers Can't Get Enough Of These Cauliflower Crust Pizzas
Ah, Costco! It's one of those retailers that you can rely on for nearly everything. The brand has achieved a cult following for good reason. According to Business Insider, you cannot go wrong with the brand's rotisserie chicken, bacon from the store's in-house brand, Kirkland, fresh eggs, olive oil, and almond butter. Costco is also well-versed in providing its customers with quick, painless dinner options. For example, the Kirkland Beef Lasagna is a total steal and, per Buzzfeed, dishes like the Fettucine Chicken Alfredo are the ideal lazy meal staple. 
Another quick and easy meal fix that Costco fans are now raving about is cauliflower crust pizzas from Milton's Craft Bakers. First announced by Instagrammer @Costcodeals, this is a dish for the meatlovers. "@MiltonsCraftBakers Meat Lover's Trio Pizza has its signature Thin & Crispy Cauliflower Crust and is topped with Italian sausage, premium uncured pepperoni, and chopped uncured bacon!" the account posted.
Milton's Meat Lover's Trio Pizza is gluten-free too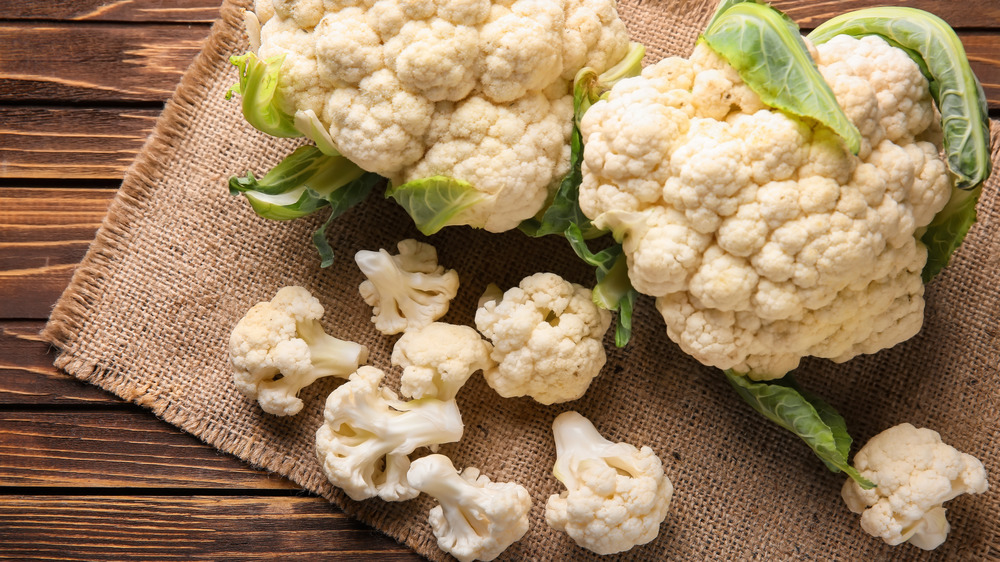 Shutterstock
The Cauliflower Crust Pizza from Milton's is delightful, according to Costco fans on Instagram. Milton's Meat Lover's Trio is currently up for grabs in the Midwest region. It's also going to be available in Los Angeles and Hawaii starting on March 22nd. The meat-heavy pizza has a crunchy cauliflower crust that fans of Milton's gluten-free options know and love — made from ingredients including cauliflower, low moisture mozzarella cheese, rice flour, egg whites, and spices (via Milton's).
Fans of the product are totally impressed. An Instagram user called the pizza a "gamechanger." Another Costco shopper wrote, "These are SO good. Our Costco had them a few months ago and I was so bummed I only picked up one box." One Costco fan added: "Legit the best tasting frozen pizza. Better than regular crust." According to the Milton's website, their cauliflower crust pizzas are available in a variety of flavors including Uncured Pepperoni, Four Cheese, Roasted Vegetable, and more. All it takes is just 12 to 14 minutes in the oven and dinner is ready.