Aldi's Egg-Shaped Chocolate Truffles Are A Total Steal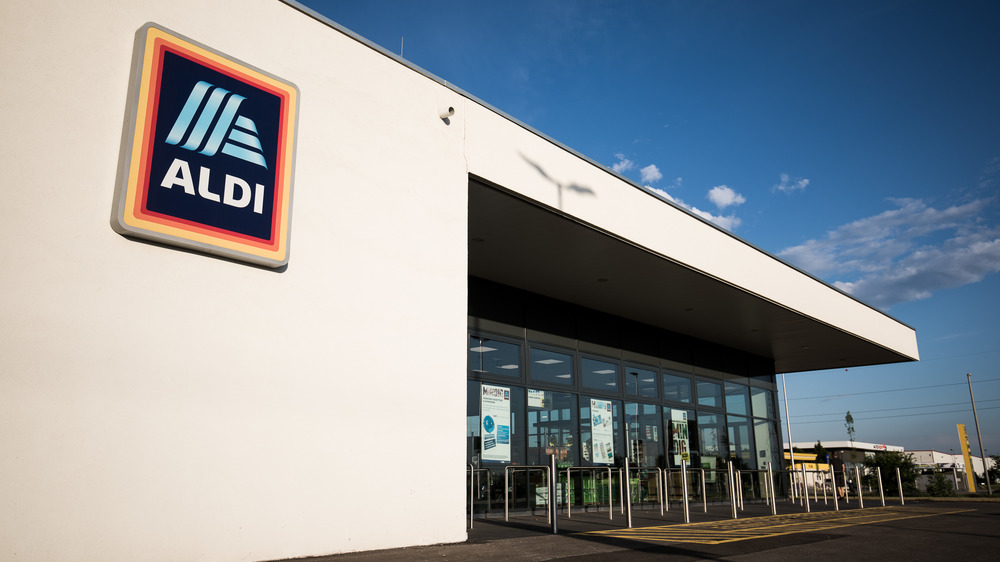 Bloomberg/Getty Images
Easter is right around the corner, and for many people, this means putting up decorations, making baskets, and of course, painting, hiding, and hunting for Easter eggs. Brightly colored eggs have been a symbol associated with Easter for centuries. It was borrowed from the pagan tradition of using eggs during spring festival celebrations, where they represented new life and renewal. For Christians, the eggs are now used at Easter to symbolize rebirth and the resurrection of Jesus Christ, according to History.
This week, Aldi is selling just the thing to help people adorn their baskets with the release of its new Specially Selected chocolate truffle eggs. Each box is imported from Germany and comes with 12 beautiful truffle eggs in different spring colors and charming designs that are sure to make a beautiful table centerpiece for Easter dinner. And the best part is, each box is a steal at just $3.49, according to an Instagram post from @theamazingaldi.
Instagram users were charmed by these cute chocolate truffle Easter eggs
But these eggs aren't just beautiful, they are also delicious. Each chocolate truffle egg comes in a uniquely delectable flavor, such as strawberry rhubarb, raspberry vanilla, cherry with white mousse au chocolat, and fruit cocktail with chocolate cream.
In the post from @theamazingaldi, the fan account alerted its followers to this new Easter find, and Aldi shoppers on Instagram couldn't help but be delighted. One follower commented, "Excuse me while I run to get these! I love their truffles. These flavors sound amazing!" Another fan who had personal experience replied, "I got these last year and they were delicious!" And one user couldn't help but agree, simply posting: "Buy these. Trust. Me."
So when you head out to pick up all the fixings you need to make Easter dinner this year, don't forget to stop by your nearest Aldi to grab one of these charming boxes of truffle eggs to add to your Easter dessert selection. And for the price, you can't go wrong with buying an extra box for yourself.