How Much Wingstop Employees Really Make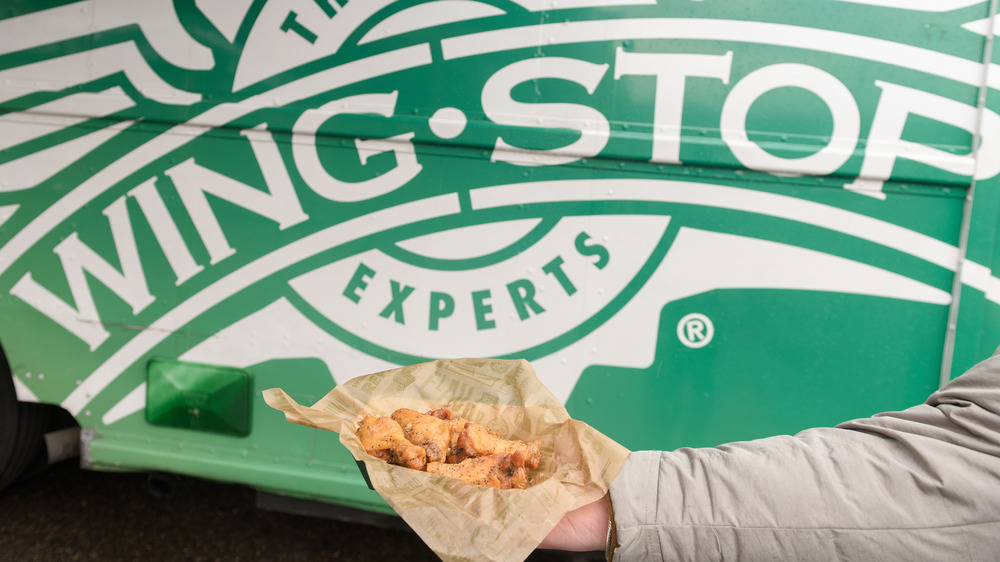 Daniel Boczarski/Getty Images
If you consider yourself a sort of wing connoisseur, then the probability of you stopping by a Wingstop from time to time is quite high. Founded in 1994, the official Wingstop website notes that the "fan favorite" wing joint that is well known for its "proprietary recipes, outstanding food, and superior customer service," is exactly where you should come if you're craving "fresh never faked wings." While one may assume that this is just any ol' wing business, true fans know that the restaurant is in the business of serving up supreme flavor.
Boasting more than 1,500 locations throughout the United States, Colombia, Indonesia, the UK, and more (via The Atlanta Journal-Constitution), Wingstop has created somewhat of a cult following in the areas it's located. So much so, AP notes that rapper Rick Ross — who frequently makes mention of the brand's irresistible lemon pepper wings in his raps and prominently features them on social media — owns multiple locations throughout the United States. 
But don't think that Rick Ross is the only reason why the restaurant is doing so well. According to a Forbes article from May 2020, Wingstop's investments into technology in 2015 can be thanked, too, as the company saw a "9.9% same-store sales increase" during the first quarter of the year, which also happened to be at the height of the ongoing pandemic. 
Cashiers can make anywhere between $10 and $12 per hour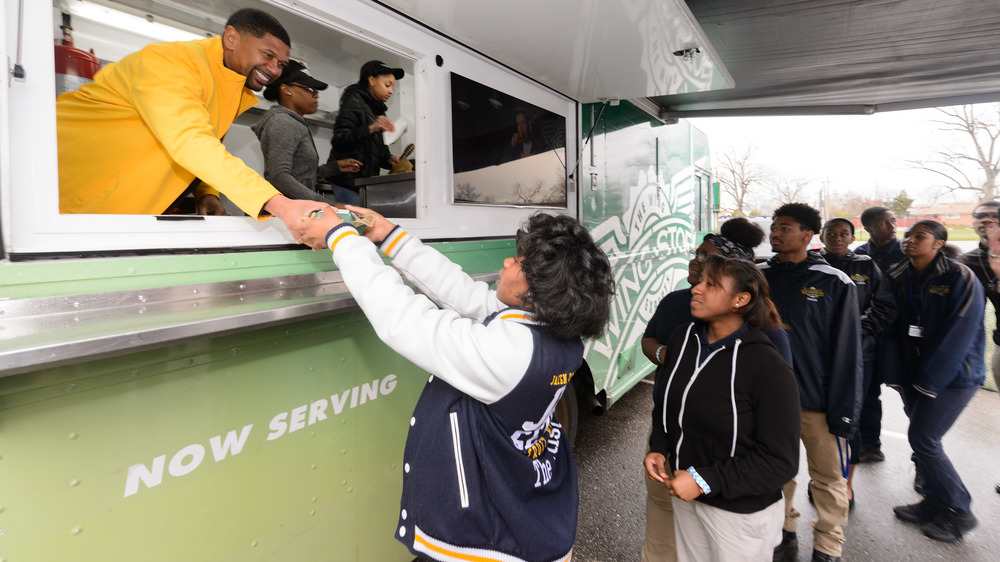 Daniel Boczarski/Getty Images
Likewise, Restaurant Business reported at the top of the year that the franchise opened 153 new stores and that "systemwide sales grew 28.8% in 2020, to $2 billion." With all of the financial gains that the restaurant has seen since its inception though, does that mean that employees receive a fair pay?
According to Indeed, those that are interested in a cashier position at Wingstop will find themselves earning an average hourly wage between $10.49 and $11.56 per hour. For those that get promoted to lead cashier, however, pay is a little more with $12.16 being the hourly rate. Cooks, on the other hand, can range between $10.90 and $11.57 per hour if hired.
When it comes to earnings for higher positions, like that of a shift leader or shift manager, you can expect to make between $11.98 to $12.22 per hour. Pay for restaurant managers jump significantly as the average rate is around $16.87, while general managers make $18.18 an hour or around $34,905 per year if working full-time (via Indeed). Of course, these prices will differ based on expected duties, location, and more. But, like with any other potential place of employment, it's always good to know what price range you could start at so that you can properly set your expectations or negotiate if needed.