Dunkin' Is Giving Away Free Donuts On Wednesdays. Here's How To Get Them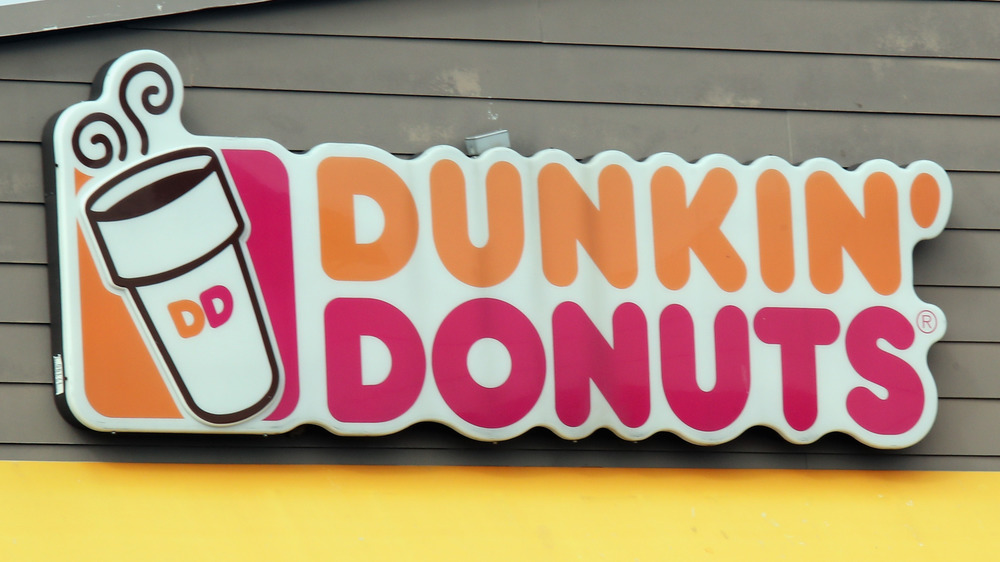 Bruce Bennett/Getty Images
Dunkin' fans have a new reason to celebrate Wednesdays. The coffee chain just announced that they will be marking the middle of the week by dubbing it Free Donut Wednesdays, according to a press release received by Mashed. For the next month, DD Perks members will be able to get a free sweet treat to start their day — or end it — with the promotion.
Joanna Bonder, director of marketing and strategy at Dunkin', weighed in on the exciting deal. "We know people are craving some fun and excitement to break up the week," she said. "With Free Donut Wednesdays, we're excited to give our DD Perks members a free sweet treat to help beat the midweek slump and keep them running with a smile." A free donut to compliment your favorite coffee should definitely be enough to bring a little joy to the middle of the week for most people, it seems.
Here's how to get a free donut from Dunkin'
The free donut deal won't last forever, unfortunately. Members of the Dunkin' DD Perks will be able to pick up their free donut on March 24, through April 21. The promotion includes one classic donut with the purchase of any beverage at participating local chains across the U.S. That means you can choose flavors like Strawberry Frosted with Sprinkles, Boston Kreme, and even Double Chocolate. Those who are not members already, can enroll with the app or online to take advantage of the month of free donuts. Besides, members get any size of beverage for free once they earn 200 points. That's reason enough to join.
To sweeten the deal even more, Dunkin' is adding a new drink to its menu on March 24. The new beverage is a Blueberry Pomegranate Dunkin' Refresher, which is iced green tea with flavored fruit concentrate and B vitamins. Other Dunkin' Refreshers include Strawberry Dragonfruit or Peach Passion Fruit. With tons of delicious drinks to choose from, you shouldn't have any trouble meeting the minimum requirement to get your free donut each Wednesday. So, cheers to Dunkin' and happy Wednesdays for all.