Aldi Shoppers Swear By These Vegetarian Alternatives During Lent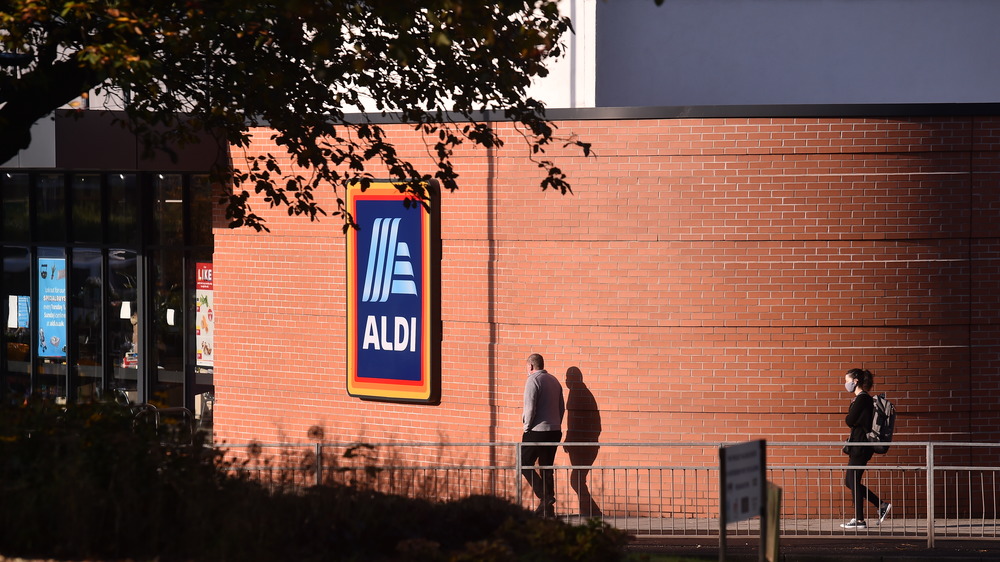 Nathan Stirk/Getty Images
If you're looking for affordable, vegetarian-friendly protein recommendations for the last few days of Lent, look no further than the r/aldi subreddit. In a recent post, user hotsaucepanda16 wrote: "It's that time of the year again! Wanted to see what y'alls go-to non-meat protein sources are at Aldi. I like fish, but not that much, so non-fish options encouraged," (via Reddit). Of course, comments were quick to chime in with product recommendations, including Aldi's meatless meatballs, which are made from soy protein, spices, and herbs (via Aldi). According to one comment, the meatless meatballs aren't just for pasta dinners, but "are also great in a gravy, vegetables, and mashed potato sort of dish. Or you can crumble them up as a ground beef for taco filling."
Traditionally, those observing Lent turn to fish and fast from red and white meat over the 40 days (via AllRecipes). For vegetarians or those who want to avoid fish on Lent, that means looking to other sources for protein in meals (via Chicago Tribune). Other Aldi product recommendations included in the thread were soy chicken nuggets, vegan chicken strips, and Earth Grown Chickenless Patties (via Aldi). However, other users took the opportunity to encourage a bit more creativity in the kitchen by leaning on simpler protein sources you can still buy at Aldi, like kidney beans, chickpeas, tofu, and eggs. 
Meatless ideas for Lent (without the meat substitutes)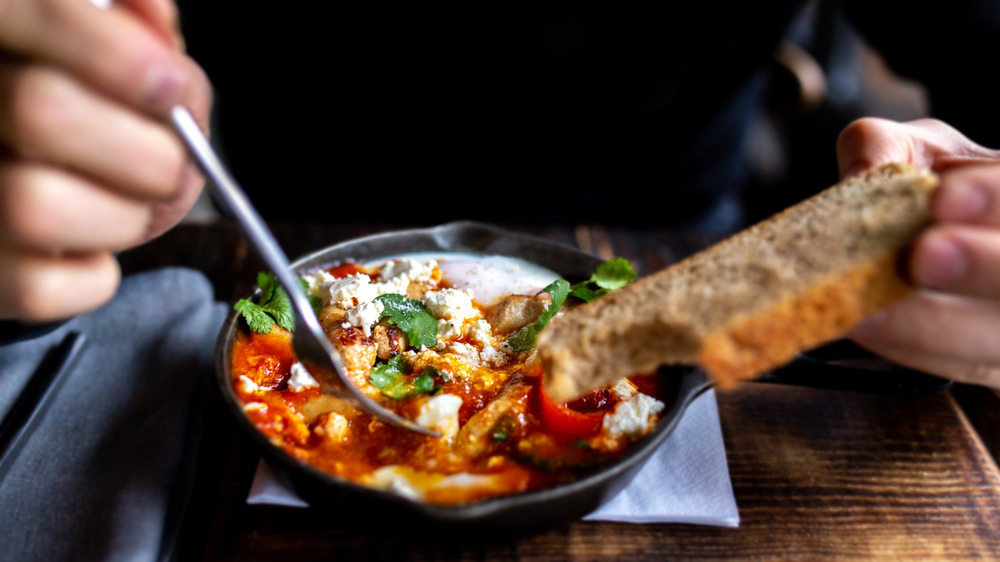 Shutterstock
As convenient as it is to have meatless chicken nuggets or chickenless strips on hand for busy weeknights, it's hardly the best you can do during Lent, even if you are on a tight budget. For instance, as one Redditor commented: "I love shakshuka — it's a tomato, pepper, feta, and egg dish." Not only is shakshuka a cheap, healthy, and flavorful one-pan meal, it's even simpler to make than you'd think.
Other Lenten recipe ideas that aren't fish but still deliver on the protein include: lentil stew, quinoa patties, and mushroom and brown rice hash with poached eggs (via Taste of Home). Or, for even more flavor (but a bit less protein), you could try Egg Foo Young, mushroom stroganoff, or eggplant parmesan (via Spoon University). Luckily, regardless of whether you choose to stock up on Aldi's meatless products, or to cook entirely from scratch, there are more non-meat meal options now than ever before.