Everything You Need To Know About Duff Goldman's New Show, Duff's Happy Fun Bake Time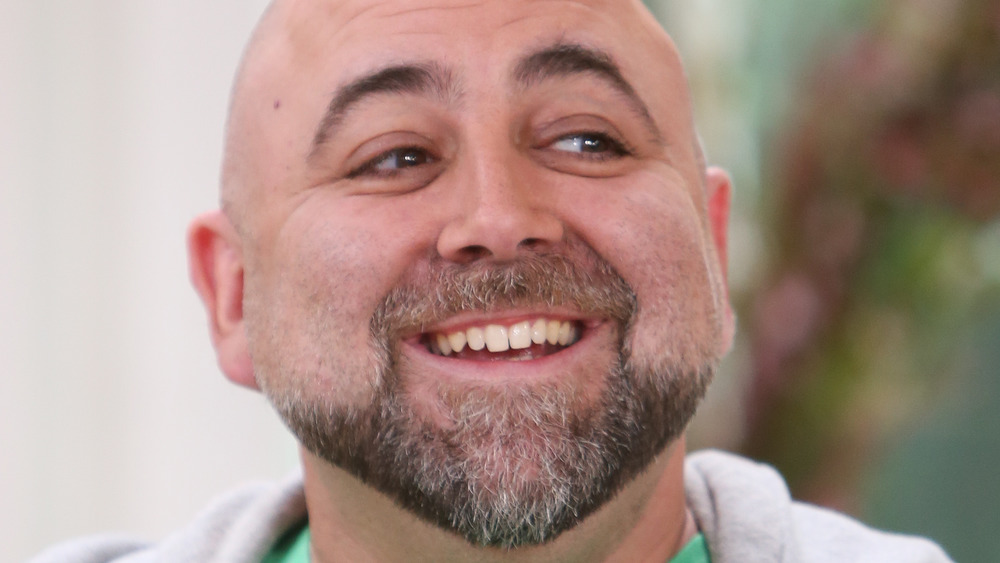 Paul Archuleta/Getty Images
Like many of us, you've probably spent the last year constantly baking and watching old episodes of The Great British Baking Show. If, however, by this point, you're already caught up on GBBO and need even more wholesome baking content in your life, you're in luck.
Duff Goldman, who you might recognize as the acclaimed cake artist from Food Network shows like Ace of Cakes, Duff Till Dawn, or Cake Masters (via Food Network), is set to star in a brand new show for discovery+ called Duff's Happy Fun Bake Time.
As the name suggests, this new show is not going to be a competition, but rather a fantastical exploration of the science behind cooking and baking conducted by Goldman, Geof Manthorne (playing a musical grocer), and a cast of colorful puppets from The Jim Henson Company. That includes S'Later the sloth, Edgar the crab, and a sous chef robot named Couscous. This isn't going to be any old cooking show; but be assured it will include tips, techniques, and recipes to inspire chefs of all ages, according to a press release received by Mashed. You can look forward to six half-hour episodes in the series, with the first premiering on Thursday, April 29th. 
What inspired Duff Goldman's fantastical show
If you're looking forward to the first episode of this new show, you're not alone. Goldman took to Twitter to publicly announce it, writing, "I'm so excited to finally tell you that I have a new show called Duff's Happy Fun Bake Time! [...] It's myself, Geof  & my new puppet friends! Making a show with puppets & the folks at The Jim Henson Company (@hensoncompany) was a dream come true!" (via Twitter). But where did the inspiration for the show really come from? 
Well, according to Goldman, it was just as wholesome as the premise itself, stating: "I think cooking is absolutely fascinating and I wanted to make a show that explained why things happen the way they do in the kitchen. When I understand the science behind the food I make, I somehow feel more connected to it and I wanted to share that with everyone," he explained in a press release. Talk about something both new and experienced chefs alike can aspire to! 
Audiences can expect a lot of fun in the land of Bakersburg with Goldman and his puppet helpers as they learn about the science of mixing salty and sweet foods and what happens when you bake without eggs. You can get in on the hilarious, puppet-filled baking adventure on April 29th on discovery+.