The Classic Passover Soup Natalie Portman Asked Joan Nathan To Make Vegan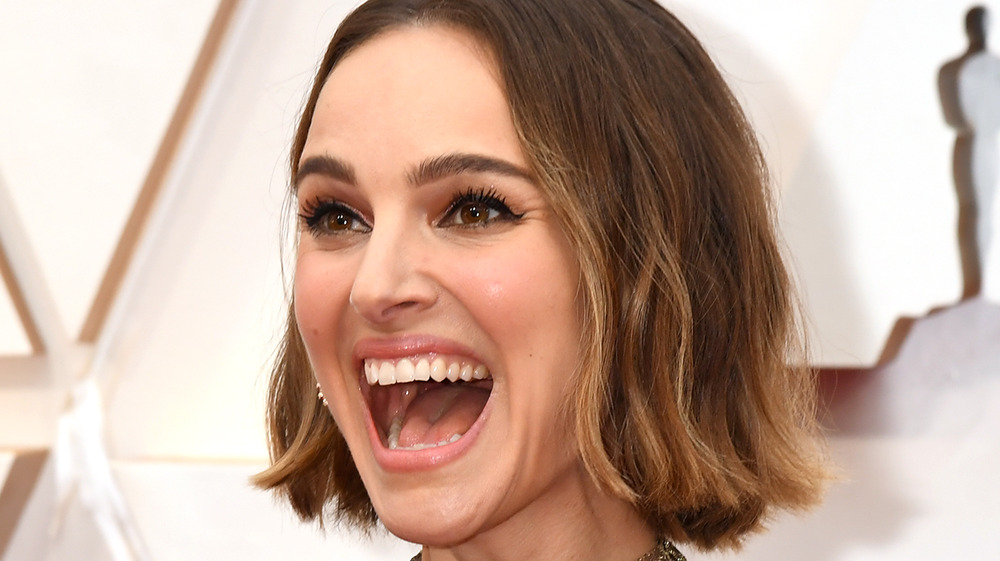 Jeff Kravitz/Getty Images
Natalie Portman has joined a growing list of celebrities hosting home cooking shows, and she's definitely making us hungry. We wanted to make this unique take on a traditional Passover soup front and center for its unique twist – it's all vegan. A vegetarian since childhood, Portman became vegan in her 30's (via Showbiz Cheat Sheet). As a result, many traditional comfort foods and iconic dishes haven't been as accessible to her as before. On an episode of Natalie's Table that aired in September 2020, the host describes this dish created specially by chef and author Joan Nathan as bringing "comfort and joy." 
Matzo ball soup is rich in both culture and taste, but most traditional recipes use animal products. Nathan's non-vegan version of the recipe calls for eggs, schmaltz (read that as rendered chicken fat), and chicken stock (via Food52). Joan Nathan is called "the Julia Child of Jewish cooking," according to Portman. Her recipes are prolifically published, but her 1994 work Jewish Cooking in America may be one of the most recognized, receiving both the James Beard Award for the best American cookbook and the IACP/Julia Child Cookbook of the Year Award (via Joan Nathan).
Home-cooked, healthy, and heartwarming
Said Portman at the time of original airing, "Amid all the loss and grief we are experiencing, we need to remember to comfort ourselves and also have hope for a new, better year. In honor of Rosh Hashanah, the Jewish New Year, I'm so grateful that Joan Nathan is sharing this vegan matzo ball soup recipe with us to bring us comfort and joy in 5781!" (via Instagram). Nathan and Portman cooked in videos that played side-by-side, each working to make the dish that chef Nathan admits "took a few tries." If you're wondering about the secret ingredient to replace some of the chicken products, you'll be happy to know that chickpeas play an important role in this recipe. 
If fan reactions tell us anything – this will be well worth the effort. When NYT Cooking republished the recipe, a social media follower said, "I've made it before and it is truly AWESOME with some amazing [flavor]" (via Instagram). The collaboration between the two celebrities was made in honor of Rosh Hashana, but the dish is delicious enough to eat all year round.