Why Great British Baking Show Host Noel Fielding's Wardrobe Is Upsetting Some Fans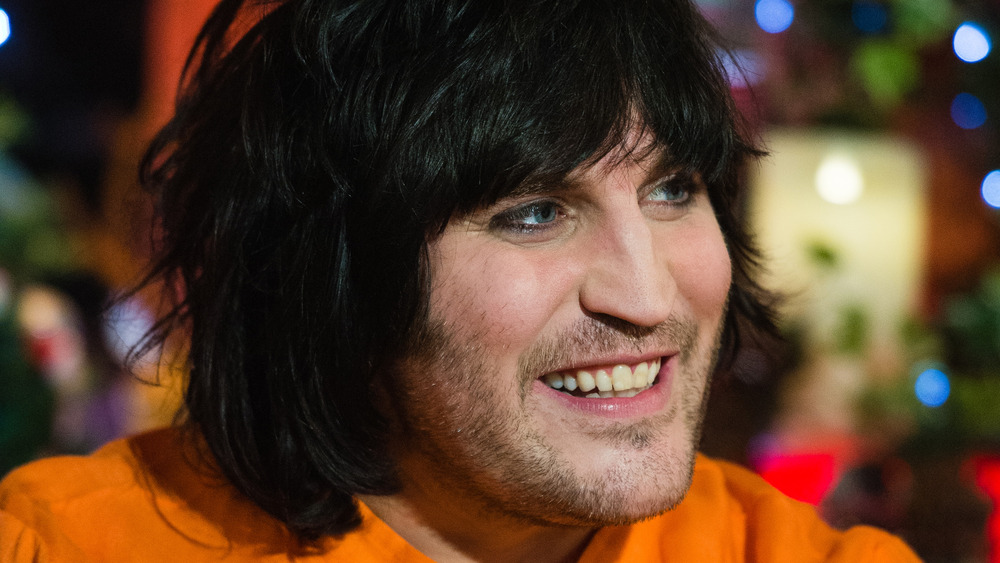 Jeff Spicer/Getty Images
Comedian and television personality Noel Fielding is known for his over-the-top, bold sense of style, which he shows off as one of the hosts on the popular Great British Bake Off, known to American audiences as the Great British Baking Show.
Back when Fielding first joined the show in 2017, Esquire praised the comedian as "the best thing about the show," calling him a "surprise style icon" and raving about the construction of one of his ensembles, from the tips of his black Chelsea boots to the cut of his jeans to the blackbird pattern of his shirt. Given all the focus on Fielding's style, it makes sense that fans would be curious to see where the star puts together his signature looks.
Fielding brought fans into his space to take a look at his closet with a quick snapshot absolutely jam-packed with personality (via Hello! Magazine). Rather than an extravagant walk-in closet, Fielding shared a simple wardrobe that was filled with colorful shirts incorporating various prints and patterns. One particularly eye-catching piece was a bold furry top in shades of purple, peach and blue, complete with pom pom accents.
True to his whimsical sense of humor, Fielding posted this image of his closet on Instagram alongside a caption referencing the character of Mr. Tumnus and the magical wardrobe portal in C.S. Lewis's The Lion, The Witch and the Wardrobe.
A glimpse into Noel Fielding's colorful world
The image shows a row of shirts and other tops hung on a bar positioned right at the top of the wardrobe, and below that lies a shelf with some folded garments stacked in a somewhat untidy fashion. Then, Fielding finished off the closet with several rows of footwear.
Some of the shoes weren't quite paired up, with one pair of red boots in particular split between two different shelves entirely, although a leopard print pair and gold metallic pair were dutifully placed beside one another. One fan took note of the state of slight disarray, and as Hello! Magazine reported, commented that "the fact your shoes aren't paired properly gives me stress." Another commenter on the social media post agreed, joking, "What have the done to deserve this separation?"
Some fans were also curious about how few pairs of shoes there seem to be, with one stating "I would've sworn you had more shoes..." By our count there are only seven pairs pictured, which does seem a like a small collection for someone with such an extensive and adventurous wardrobe like the one we've seen on GBBO. Perhaps some of the star's outfits are provided by wardrobe? Or maybe Fielding even "rents the runway" and borrows from friends, just like us!
Some fans were surprised Noel Fielding has a closet at all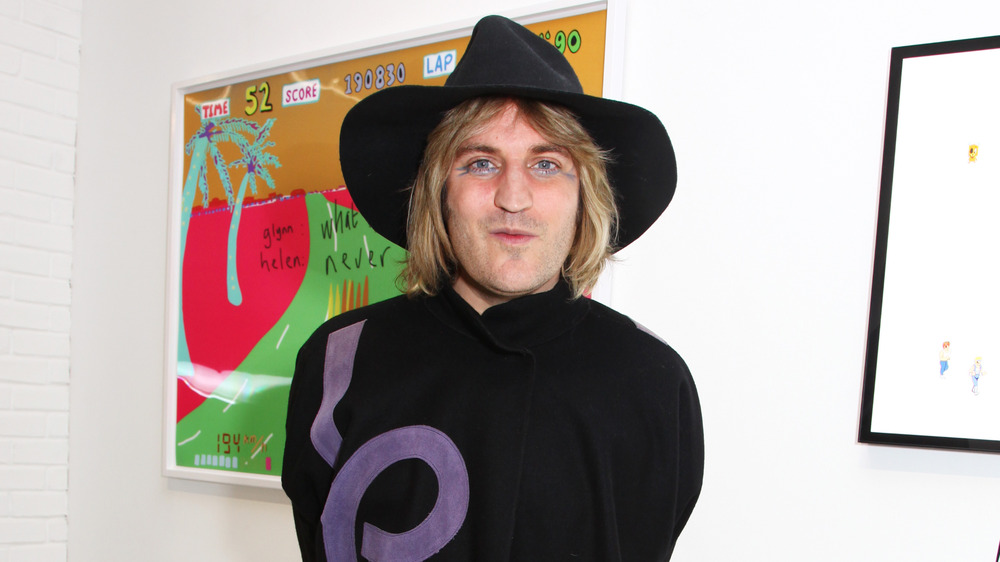 David M. Benett/Getty Images
In the photo, a mirror hanging on the back of the closet door reflected some of the elements inside, and there are a few other miscellaneous items on the narrow white shelves of the wardrobe, including what appears to be a pillow tucked away behind some of the boots. We do also spot what we think looks like a pair of Adidas sneakers, though in true Fielding fashion, they're bright blue.
Fielding's shoe organization method (or lack thereof) may be just an extension of his cheeky personality. One fan commented on the Instagram post, voicing a thought we're sure many were having, "This is pretty much how I would have imagined your wardrobe to look, except I've never really imagined you having a wardrobe, just storing things in moonbeams or summoning them from smoke." 
Before he was presiding over eager bakers whipping up tasty treats, Fielding found success in the world of comedy, playing a recurring role on The IT Crowd as well as various characters as part of comedy troupe The Mighty Boosh (via Marie Claire).