Guy Fieri's Parenting Hack For Picky Eaters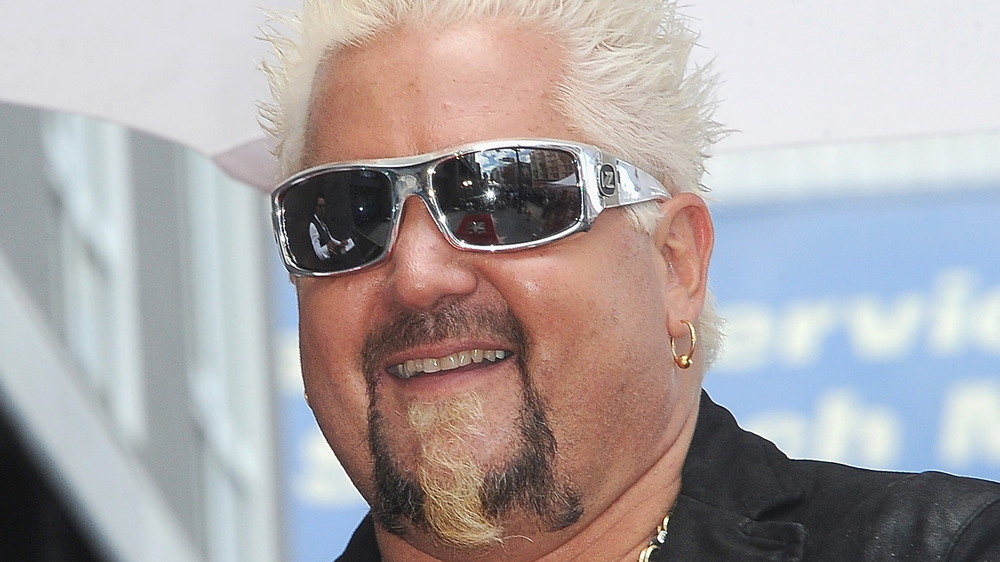 Albert L. Ortega/Getty Images
Celebrity chef Guy Fieri is a leading authority when it comes to food. As pointed out by Distractify, Fieri shot to fame when he was crowned the winner of The Next Food Network Star in 2006. Fieri continued to get more popular after his first stint on television and in just a year, he was a part of two shows including Guy's Big Bite and Diners, Drive-Ins and Dives.
Fieri has plenty of useful tips for fans when it comes to upping their game in the kitchen. For example, the chef suggests that you should always ensure that you're well-rested before cooking; this can help avoid major blunders. Fieri himself always begins working after sipping on a cup of coffee to stay alert (via CheatSheet). Another useful piece of advice? The chef suggests trying out DIY food nights at home with the whole family whenever possible. "People love to customize things," he explained. "It's all about food and the interaction with people." 
Fieri revealed that this knowledge comes from his own childhood. While growing up, he always looked forward to DIY taco evenings at home.
Fieri has good advice for parents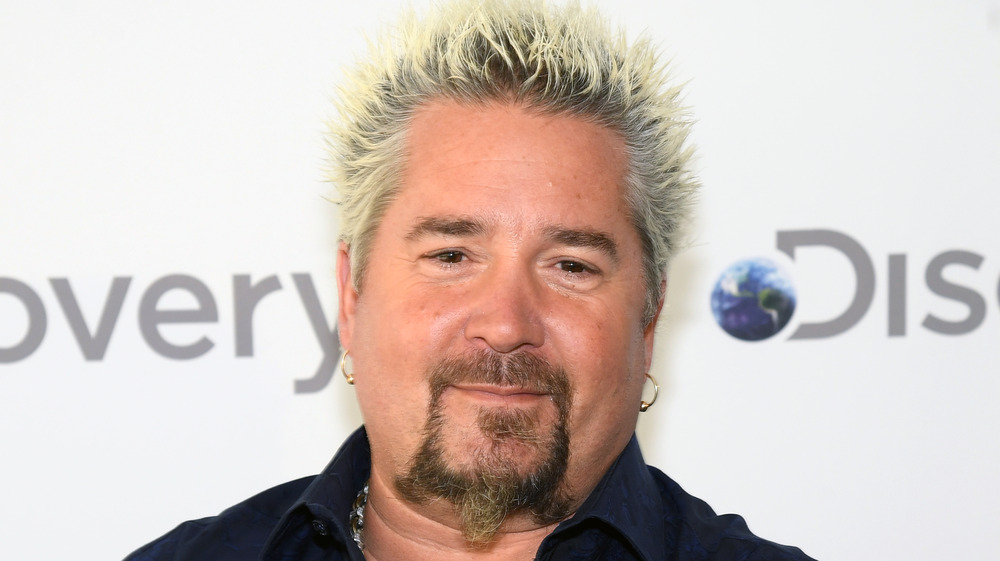 Dimitrios Kambouris/Getty Images
Fieri has some rather useful hacks that are worth trying if you find yourself trying to convince your kid to eat their meals. As reported by Food Network, Fieri thinks that kids should be exposed to all kinds of foods instead of limiting them to "kid-friendly recipes." He also shared that you should focus on the food items your kid likes to try instead of forcing them to stick to specific recipes that are catered towards children.
Additionally, Fieri believes that if you really want to pique your child's interest in food, you should encourage them to join you in the kitchen. That way, your child will get a chance to actually be a part of the cooking process. This can really help if your kid is a picky eater and doesn't seem interested in food; going behind-the-scenes will get them excited about food and well, eating. What a great idea, huh?