These 3 Women Are Jeff Mauro's Culinary Inspirations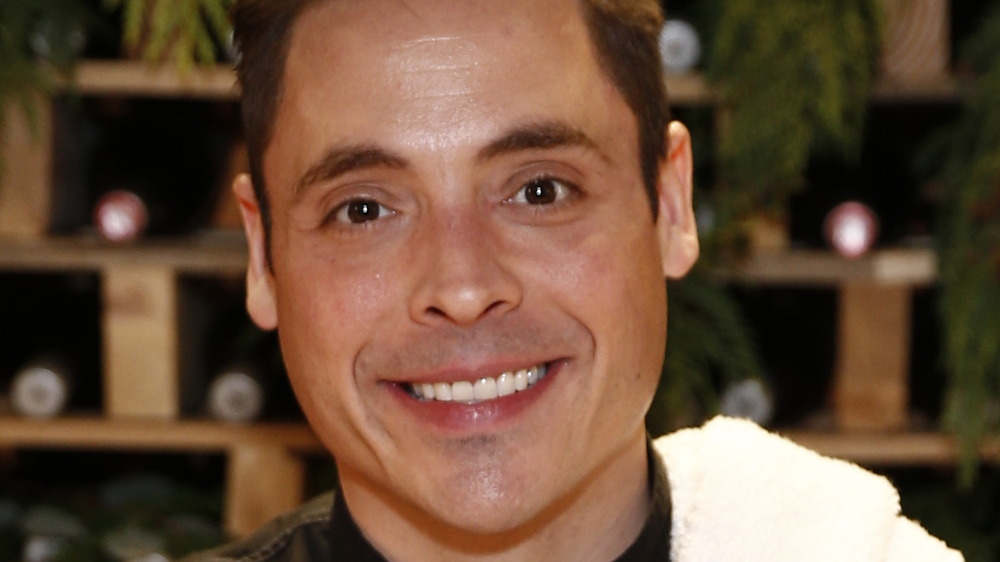 Brian Ach/Getty Images
Celebrity chef Jeff Mauro is a legend who's managed to carve a niche for himself in the culinary world. As per Food Network, what really helped Mauro get noticed was winning a TV show called Food Network Star where he battled against other talented chefs. Mauro's unique selling point is his love for sandwiches and his belief that sandwiches can be fantastic meal options on their own. 
Well, Mauro must have done something right if his impressive résumé is any indication. Since winning Food Network Star, he's worked on several shows including Sandwich King, Cutthroat Kitchen, Beat Bobby Flay, Guy's Grocery Games, The Kitchen, and more. Additionally, Mauro is immensely likable and has a charming persona that's earned him scores of fans. It helps that his sense of humor is rock solid, too!
By the way, Mauro is humble as well, and credits a few important women in his life for inspiring him to be a better chef every single day.
Mauro's mom and aunts inspire him
Chef Mauro has been open about his family members playing a huge role in inspiring him on his food journey. He paid tribute in an Instagram post to his mom and her two sisters, explaining that he's learned a lot from them. "From a very young age, my mother Pam and her two sisters: Aunt Phil & Aunt Jae showed me the power and importance of food, family, and saying that wonderful phrase "Come on Over," he wrote in the caption.
Mauro added that this phrase is what motivated him to write his cookbook and embrace the idea that food can be a great unifier. The chef further explained that his family would come together for meals on special occasions and embrace a variety of dishes such as beef, sausage, salads, and more. "This book is full of their great recipes, pictures, and somewhat unbelievable stories from my childhood," he added. Amazing.