Costco Fans Are Divided On These Dyed Easter Eggs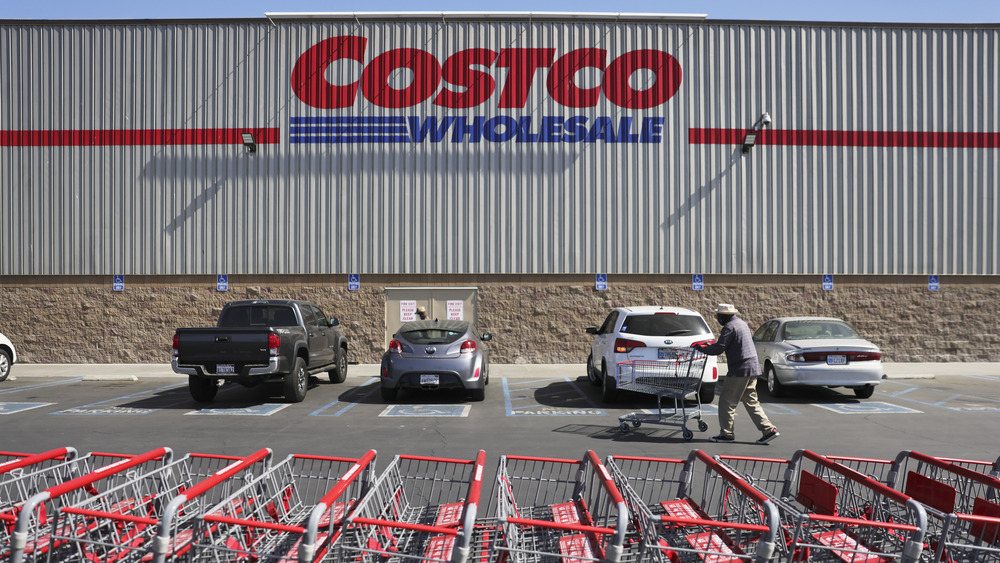 Mario Tama/Getty Images
Depending on your point of view, Costco is either offering a terrific timesaver to help with Easter festivities, or they're taking a lot of fun out of the holiday. For people who are celebrating Easter but don't have the time or the desire to hard-boil and dye eggs at home, Costco has a solution: pre-colored hard-boiled eggs from Wilcox Family Farms. Two dozen eggs in a variety of spring colors come in a clear plastic container, so you can decide whether the color scheme works for you (or make sure the pink, green, blue, and yellow shells are still intact). 
The Costco fan account @costcodeals, based in the Northwest U.S., posted the holiday eggs on Instagram March 30. (Don't forget: Easter is this Sunday, April 4.) Two dozen eggs should be plenty for a family to add to Easter baskets or supply an egg hunt, and they'll only set you back $7.99. If that sounds like a lot, then consider the extra as a convenience fee.
But the prepackaged Easter eggs won't be for everyone. For some people, spilled food coloring and the smell of vinegar are essential parts of the holiday. User @mama2monsters_ also mentioned in the Instagram comments that this pre-made set: "Takes the fun away from the kids fighting over who is using what color." (We're guessing that someone who goes out of her way to call her Instagram account "@mama2monsters_" is being sarcastic here, and is speaking from experience.)
Are Costco's pre-dyed Easter eggs a genius idea or killer of fun?
Other commenters on the @costcodeals Instagram post about pre-dyed, hard-boiled eggs at Costco were happy to see this offering from Wilcox Farms. One commenter even put in a plug for the humane way Wilcox handles its chickens. "They are an awesome farm that treats their chickens humanely and actually lets them hang outside in huge pastures," one person wrote. Other Costco fans approved of the convenience. "Good idea if you are out of time, I suppose," one person commented. "Genius! Let's get em," another added. One Instagram user was more ambivalent, writing: "This is good if you're having a huge Easter egg hunt. But if it's just for your family, it does take away from the fun family memories."
The @costcodeals Instagram post took some criticism from Easter egg traditionalists. "That seems to take the fun out of the holiday ... just saying," one commenter chimed in. Others were harsher than that. "How lazy and un-Easter can one be," asked another.
If you're part of "team pre-dyed Easter eggs," then you should know that product availability at Costco is a crap shoot. You'll need to call your local warehouse and ask — and you'll probably need to live near the West Coast. Wilcox's website says its eggs are available at Costco stores in Washington, Oregon, California, and Montana.