These Are The Best Snacks Coming To Aldi In April 2021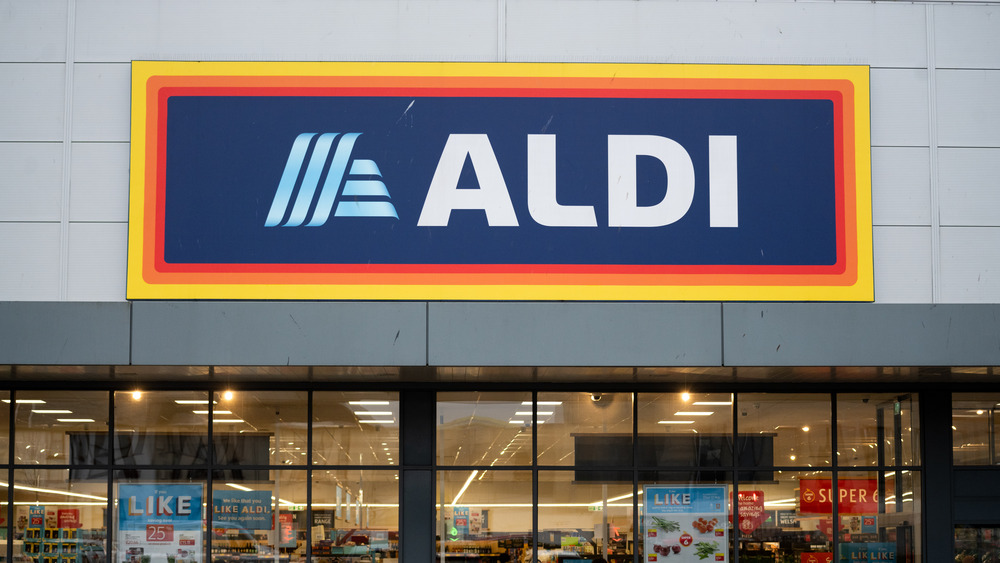 Matthew Horwood/Getty Images
Spring is upon us, and it's time to clean our closets, wipe down those cabinets — and when we're finished with all that work — put our feet up on the sofa and nibble on a well-deserved snack. During those afternoons that consist entirely of marathon-watching your favorite shows, meals consist of breakfast, second breakfast, pre-lunch snack, lunch, after lunch afterthought, pre-dinner, dinner, dinner part two, snack o'clock, and just a little dessert.
Which begs the eternal question of snackers around the globe: What to nosh next?
Aldi, as always, comes through with the yum. The brand recently released a new slate of snacks scheduled to roll out throughout the entire month of April. There are options to take you from April Fools Day to tax day then all the way through to the end of the month. With all the tasty choices, the question won't be what will you eat next; instead you'll be wondering when you can run back to Aldi for a refill.
Deutsche Küche Peanut Puffs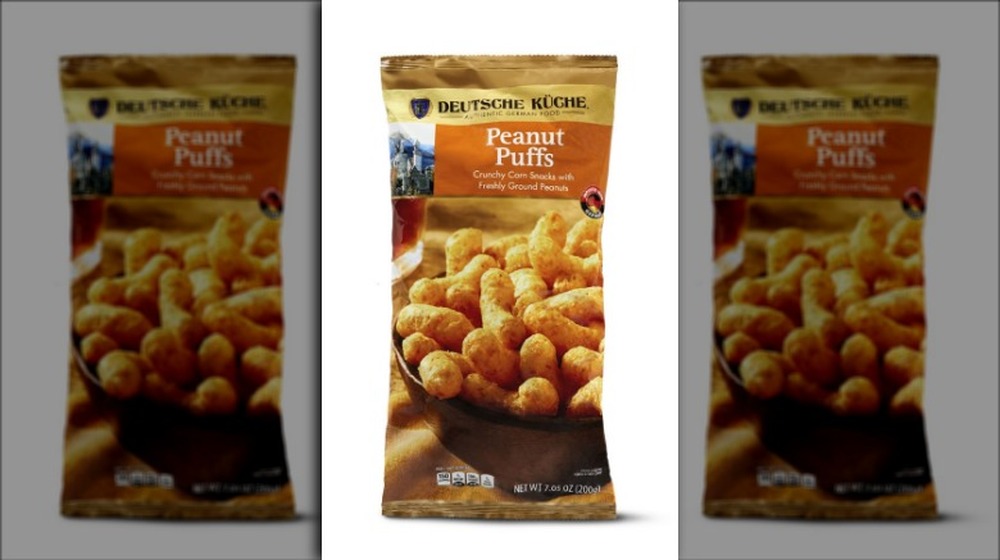 Aldi
Described as a "crunchy corn snack with freshly ground peanuts," these poufs are coming to replace your Cheetos, and they're coming in ready to win. A seven-ounce bag retails for $1.99 and they appear to be lightweight, crispy bites that can fulfill any craving. Aldi says they'll hit shelves on April 7.
Park Street Deli Garlic Dill, Pickle, or Caramelized Onion Hummus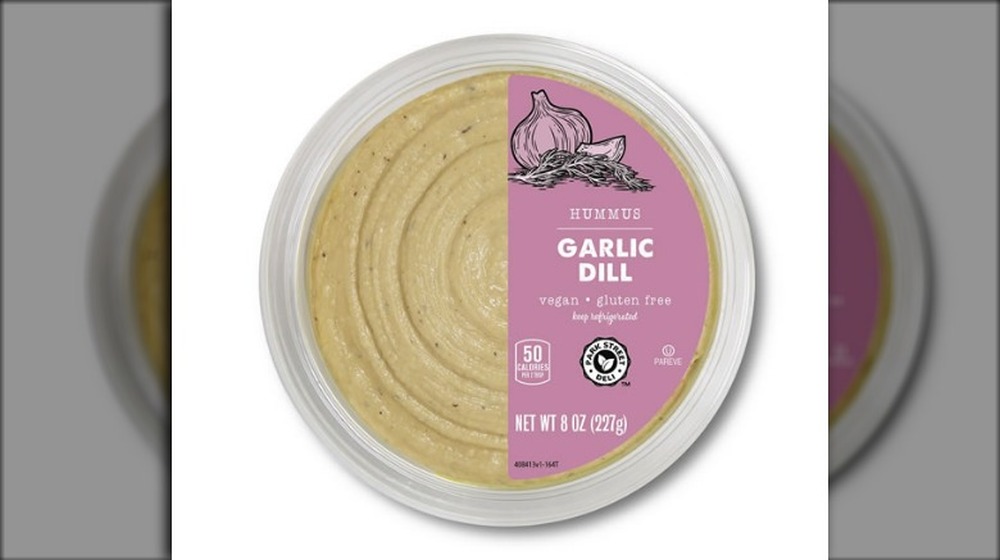 Hummus freaks (you know who you are) will flip over the new flavors coming to an Aldi near you. The three new varieties include Garlic Dill, Pickle, or Caramelized Onion. The folks who love hummus already know this hack, but for everyone else: Try using the hummus instead of mayo or mustard on your next sandwich.
Each eight-ounce container will priced at $1.47 and you can grab a tub starting April 7.
Southern Grove Gochujang or Moroccan Spice Almonds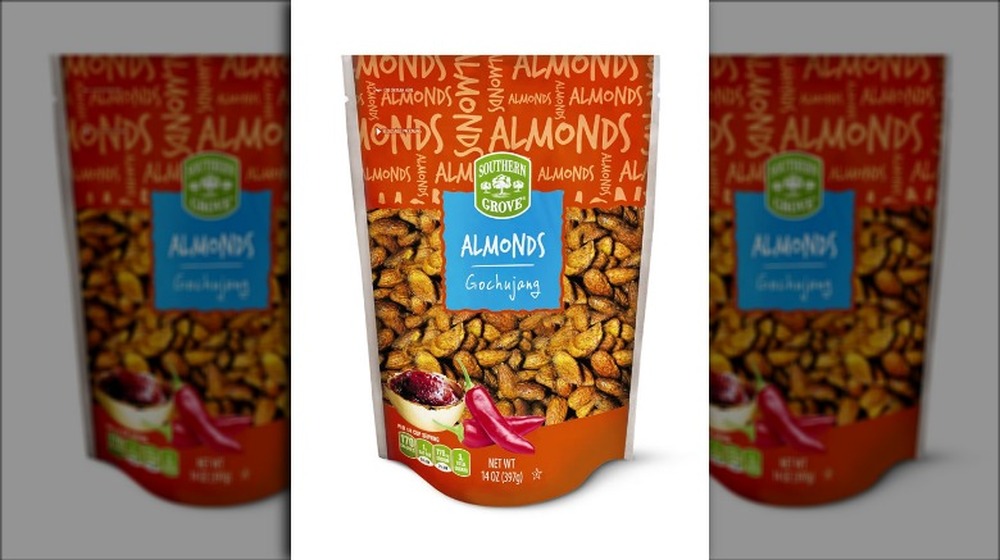 Spicy, crunchy almonds with Gochujang or Moroccan Spice flavor? Umm, yes please. While these would be delicious chowed down straight out of the bag or in salads, you should also try sprinkling the almonds in soups or mixing in a bowl of popcorn. Each 14-ounce bag retails for $4.69 and will be for sale starting April 14.
Specially Selected Dark Chocolate Covered Espresso Beans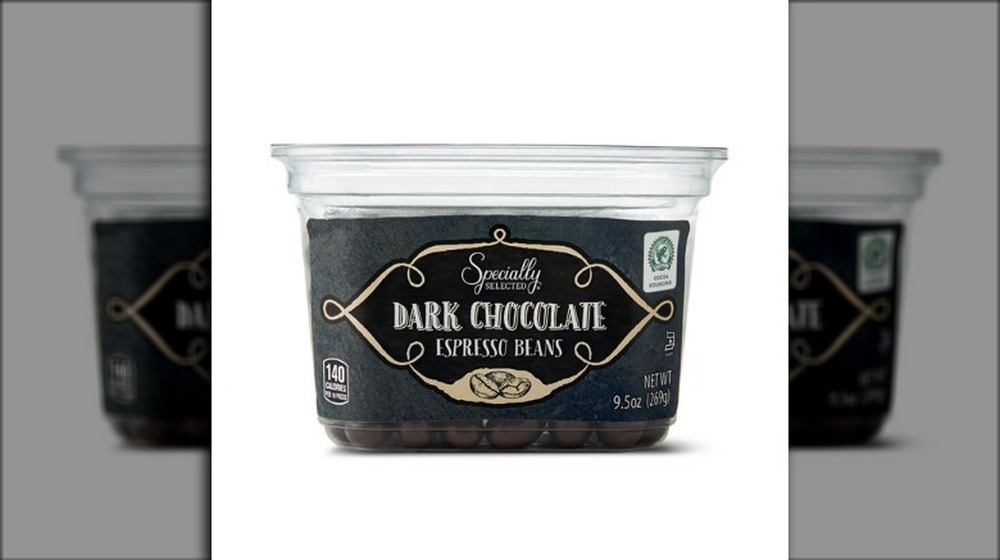 There are few things in life that are perfect, but these chocolate-covered espresso beans come pretty close. At just $2.99, the 9.5-ounce tub of beans can be snacked on by themselves, but the garnish possibilities are endless. They can be sprinkled over ice cream, dropped into a latte, scattered over yogurt, or plopped onto waffles — meaning the sweet treat is a handy addition to your pantry. You'll be able to grab a container of them starting on April 21.
Casa Mamita Churros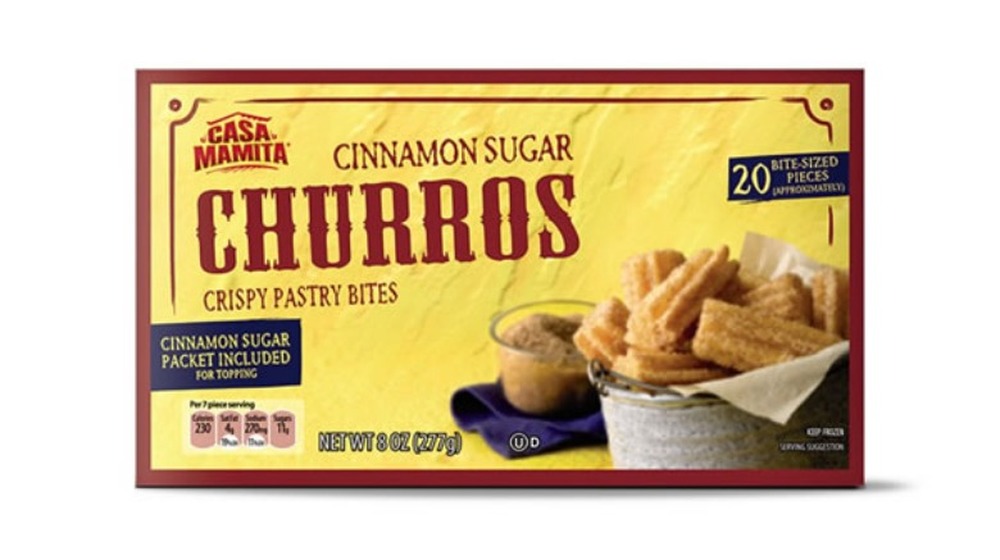 There are two types of people in the world: Those who understand that life is better with a churro in your hand, and those that need to realign their priorities. Each package of this new Aldi product contains 20 bite-sized pieces plus a packet of cinnamon sugar to ensure that each piece gets the proper amount of topping.
Like chocolate-covered espresso beans, churros are perfect on their own, crumbled into ice cream or a milkshake, chopped into yogurt or oatmeal, or diced and thrown into a bowl of warm popcorn, and you can grab these ones on April 28.
Casa Mamita Organic Mexican-Style Street Corn Flavored Big Dipper Corn Chips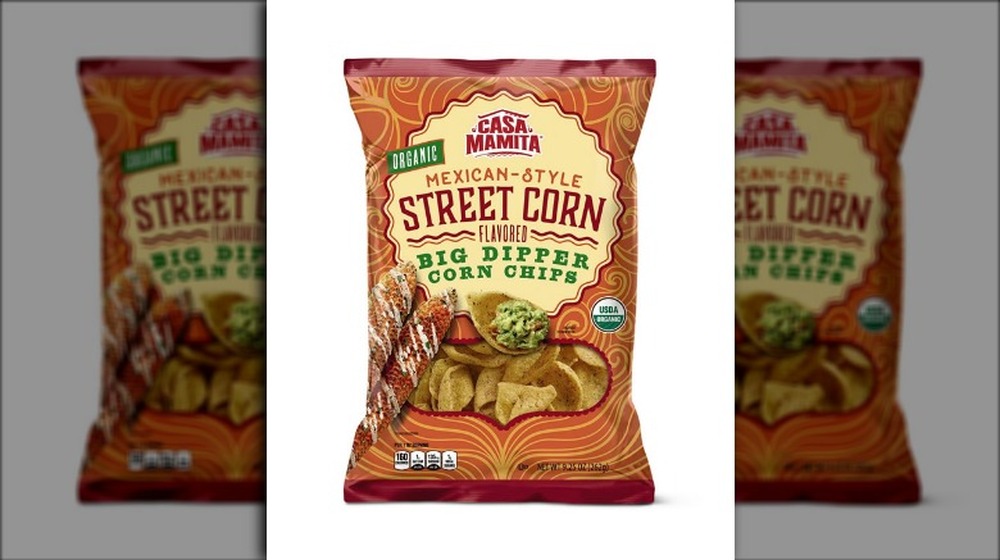 Mexican-style street corn, otherwise known as elote, is an ear of corn (typically served on a stick) with a topping of butter, chili, cilantro, lime juice, and cojita cheese. The flavors lend themselves naturally to corn chips, and will bring your nacho night to another level. Add to burrito bowls or use in place of lettuce on your sandwich for a satisfying (and delicious) crunch.