The Cooking Show Trend Guy Fieri Claims To Have Started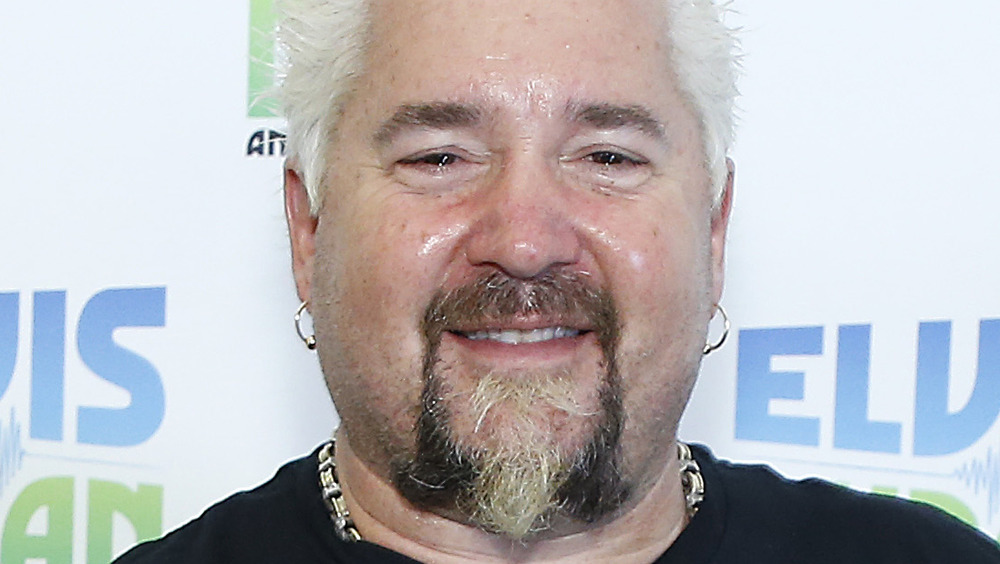 John Lamparski/Getty Images
What cooking show trend does Guy Fieri claim to have started? Arguably one of the most famous people to rise to stardom following a victory on the TV show Food Network Star, Fieri has created an empire within the dining community (and outside of it, too, based on how many people have gone as him for Halloween in recent years). The King of Flavortown has hosted over 25 different TV shows, including Diners, Drive-Ins and Dives, and Guy's Grocery Games, both of which are still airing today.
From his famous spiky bleach-blond hair-do to some of his famous sayings ("Welcome to Flavortown," for example), Fieri has made quite a name for himself. As now only the third celebrity chef to earn a star on the Hollywood Walk of Fame, it's crazy to consider that Fieri started his food career selling soft pretzels from a cart. True story, Fieri's childhood job was running a pretzel cart that he convinced his dad to help him set up, as noted by Eater.
Fieri says he suggested kids cooking shows years ago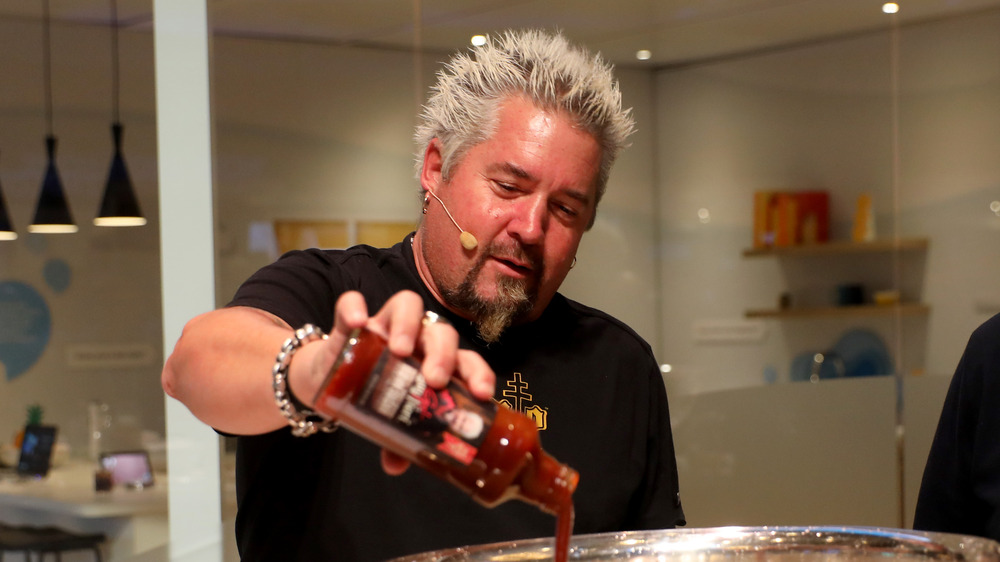 Roger Kisby/Getty Images
While his prolific career is certainly no secret, one trend Fieri claims to have thought up was the idea for kid's cooking shows. In an interview with Thrillist, Fieri says one of the first things he said when he joined Food Network was, "I want a kid's cooking show." Fieri added that at the time he mentioned this, over 12 years before he sat down with Thrillist, they didn't take the idea seriously, but "now... [the] major networks are doing it."
Fieri often includes his children in his own shows, and says, "kids love to cook." While people may not have been listening then, they are now. Shows like MasterChef Junior and Kids Baking Championship on Food Network are evidence of the success of the idea, though it's unclear whether or not it can actually be sourced back to Fieri, despite what he may say otherwise. Either way, we can't imagine a world without Fieri in it, and we're grateful for all of his awesome contributions to both Food Network and the world.