This Is How Guy Fieri Got His Infamous Hair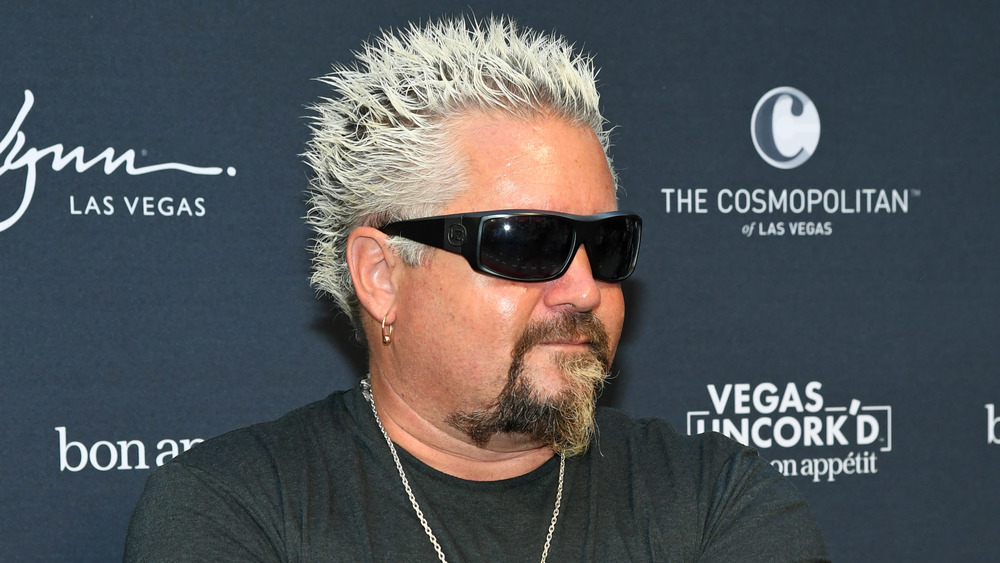 Ethan Miller/Getty Images
Guy Fieri knows how to turn heads. In addition to hosting long-running TV shows like Diners, Drive-Ins, and Dives and developing over-the-top recipes like "trash can nachos," the Food Network mainstay is also known for his hair. Fieri's bleached, spiky hairstyle has become a part of who he is, but a December 2020 profile in New York magazine's Grub Street revealed it wasn't a look he necessarily meant to end up with.
An important step in Fieri's rise to prominence was in 2006, when he won the show The Next Food Network Star. But according to Grub Street, his hair transformation was a few years prior. One of Fieri's employees was an "aspiring hairdresser," per Grub Street, and wanted to practice on Fieri. He said yes, and the rest is history.
The hairdresser responsible for Fieri's 'do, Christina Jones, is also a good friend of his. In a 2019 interview with People, Fieri said he told Jones she could do "whatever [she] want[ed]," but was still surprised when he saw his new look. When Fieri later won The Next Food Network Star, he mentioned to Grub Street that a TV executive from the show said he'd "better get used to" keeping the eye-catching hair around.
Not everyone loves Guy Fieri's hair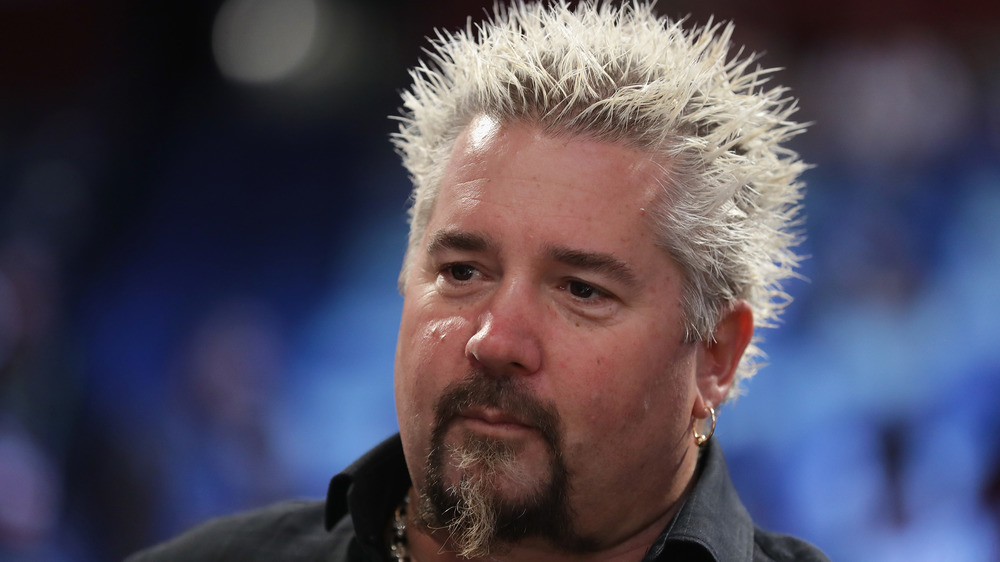 Ronald Martinez/Getty Images
Clearly, Guy Fieri's signature spikes are an integral part of his look, seeing as he's kept the hairstyle for over a decade now. The chef's hair has made quite the splash — in 2018, there was even a website where people could dedicate pieces of Fieri's hair to their loved ones (via Eater). However, not everyone is 100% on board with it.
According to People, his longtime wife Lori admitted she isn't entirely thrilled with her husband's trademark look. "When I first met him, he had no goatee. He had dark hair. He wore a suit to work every day," she told People. "Now I look at him and I'm like, 'Where's that man I married with the whole clean look?'"
Fieri, easygoing as he is, doesn't seem bothered by any criticism of his style. Talking with CBS News in 2016, the Mayor of Flavortown summed it up: "I didn't do the look to be on TV and I don't keep the look because I'm on TV. It's just the way that I like to look. It's just how I like to flow."