Giada De Laurentiis' Easter Rule You Don't Want To Break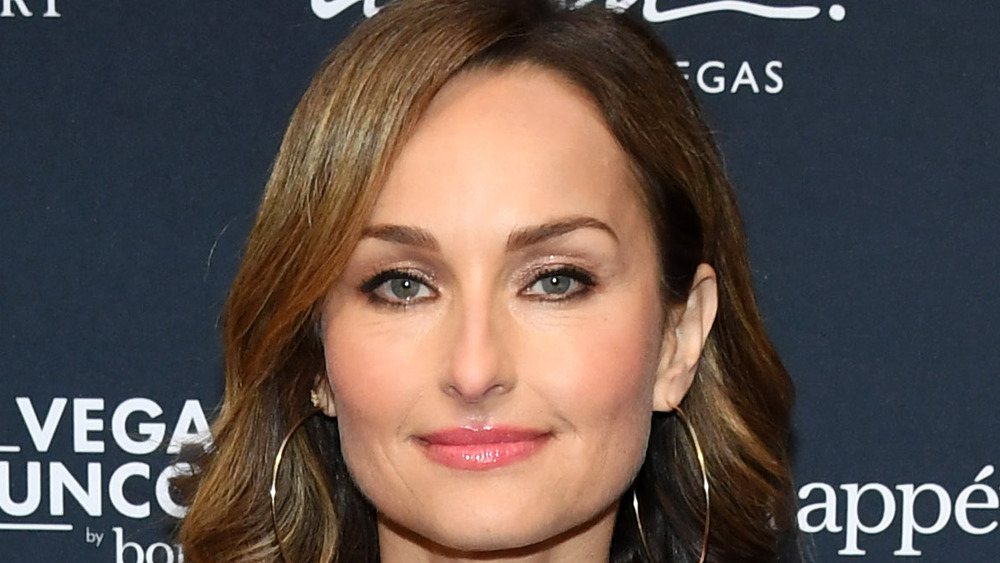 Ethan Miller/Getty Images
Every family has their own holiday food traditions that they follow. Whether that means you look forward to treating yourself to some of your aunt's carrot cake every year, snacking on your grandpa's tasty bean salad, or baking your own Easter bread, the food you choose to serve is a pretty important part of any holiday. And with Easter just around the corner, there's probably a high chance that there will be plenty of indulgent dishes for you to dig into come Sunday.
That said, as an expert in the field of food, it doesn't come as much of a surprise that Italian-American chef Giada De Laurentiis has also established some of her own non-negotiable rules and traditions to determine what deserves a spot on her family's holiday dinner table. Whether that means creating some adorable strawberry Santas for Christmastime or cooking up some of her famous meatballs that are perfect for any occasion, it's clear that she knows how to serve up some tasty holiday grub.
Giada De Laurentiis' must-follow Easter rule
Holiday lunches and dinners can sometimes bear some pretty heavy dishes (we're looking at you, mashed potatoes and stuffing). So, what does deserve a spot on Giada De Laurentiis' Easter dinner table? She took to Instagram to share her must-follow Easter rule — and it's to always include one important thing. "Every Easter table needs something bright, seasonal, and fresh to cut through all the decadence," an Instagram post from her brand Giadzy reads.
Her version of following that rule is crafting a delectable (and healthy) side dish: zucchini and asparagus crudi, which is surprisingly easy to make. De Laurentiis prepares the dish by thinly slicing the vegetables, adding vinaigrette, sprinkling a touch of shaved Pecorino, et voilà! "This is a fabulous spring and summer dish that will brighten up just about any meal," she says on her website, Giadzy, adding that it's especially cut out for any Easter meal.