Giada De Laurentiis' Strawberry Santa Recipe Uses Just 5 Ingredients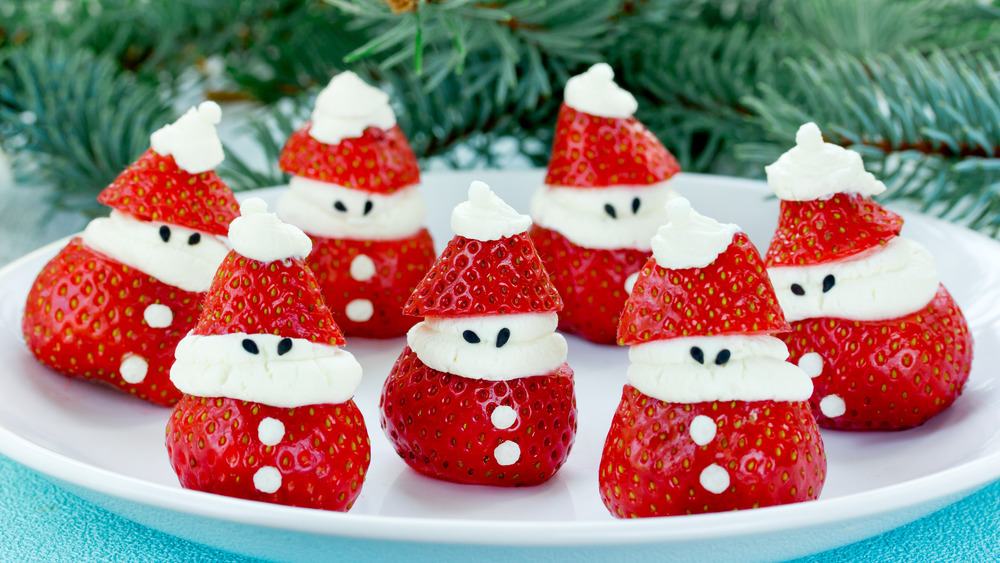 Shutterstock
Christmastime brings goodies galore, from all of the cookies to candies ranging from peanut butter bulbs to peppermint bark to pizza-flavored candy canes (yes, really), plus seasonal beverages, boozy or otherwise, and that's not even mentioning the de rigueur gigantic festive meal on the day itself. One thing that many of these treats have in common is that they are kind of labor intensive, if not downright difficult, to prepare: the classic Bûche de Noël is almost as much of a pain in the neck to create as it is to spell, while the trick to making the perfect eggnog lies in making sure you don't poison anyone with salmonella bacteria. (Helpful hint: use the store-bought kind so you'll at least have a major corporation as a co-defendant in case of any raw egg-related lawsuits.) Even the easy-to-make treats like the Pioneer Woman's three-ingredient hard sauce or Christmas punch tend to be pretty heavy on the calories, too, since evidently Yuletide is no time for dieters.
If you're out of time to spend in the kitchen covered in flour from Santa-hatted head to stripey-stockinged feet and/or you're simply sick of all the excess sugar you've been surrounded by since Halloween, Ree Drummond might not be able to help. If you turn to the website of another celebrity chef, Giada De Laurentiis, you'll find a seasonally appropriate recipe that's cute as can be as well as being super-quick and actually not all that unhealthy.
How to make Jade's Strawberry Santas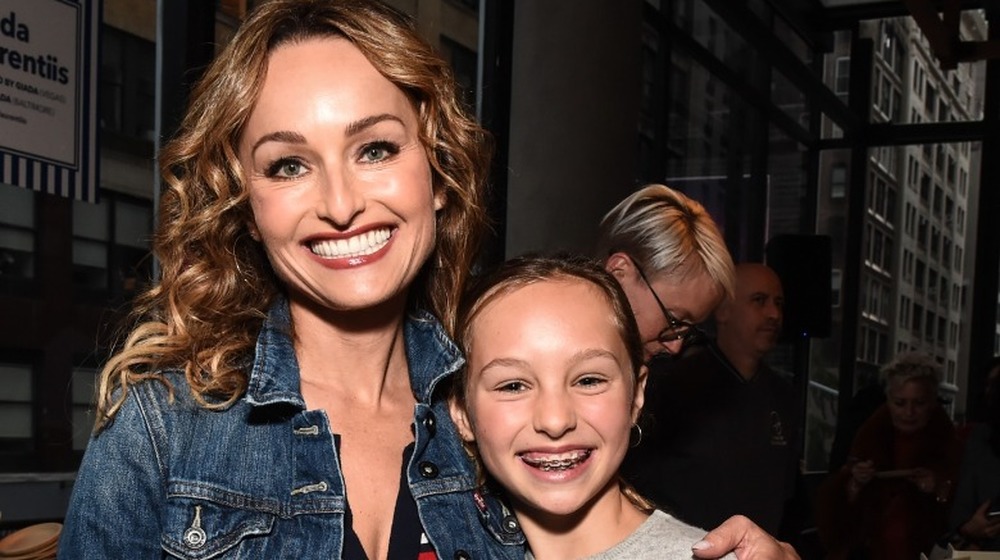 Daniel Zuchnik/Getty Images
These strawberry Santa Clauses, named for Giada's now 12-year-old daughter Jade, are something Giada says are "a great way to get kids in the kitchen!" Indeed, they appear to be easy enough that even a supervised kindergartner could achieve passable, if not necessarily Instagrammable, results. The only ingredients you'll need are a dozen sizeable strawberries, some mini chocolate chips, a cup of powdered sugar, ¼ cup of mascarpone (let it reach room temperature before using), and ¼ teaspoon of vanilla extract.
To make the Santas, beat the mascarpone with the vanilla until smooth, then gradually beat in the powdered sugar until the mixture is smooth once again. Scoop it into a piping bag fitted with a star tip (if you're Giada) or a Ziploc bag with the corner cut off (if you're the rest of us). Prep the strawberries by cutting off the stem ends to make a flat surface (probably a grown-up, or at least a middle schooler, should be doing the knife-work) and then cutting about a ½ inch to ¾ inch piece off each pointy end to make a Santa hat. Swirl or smoosh a ¾ inch blob of mascarpone frosting on each strawberry, then top with its matching hat and press two mini chips into the filling to make eyes. These Santas will look absolutely adorable! Or maybe weird and creepy! But they're bound to taste great, and fruit and cheese is practically health food even if these do contain some sugar.