The Real Reason People Are Unimpressed With This Viral TikTok 'Exposing' Dunkin'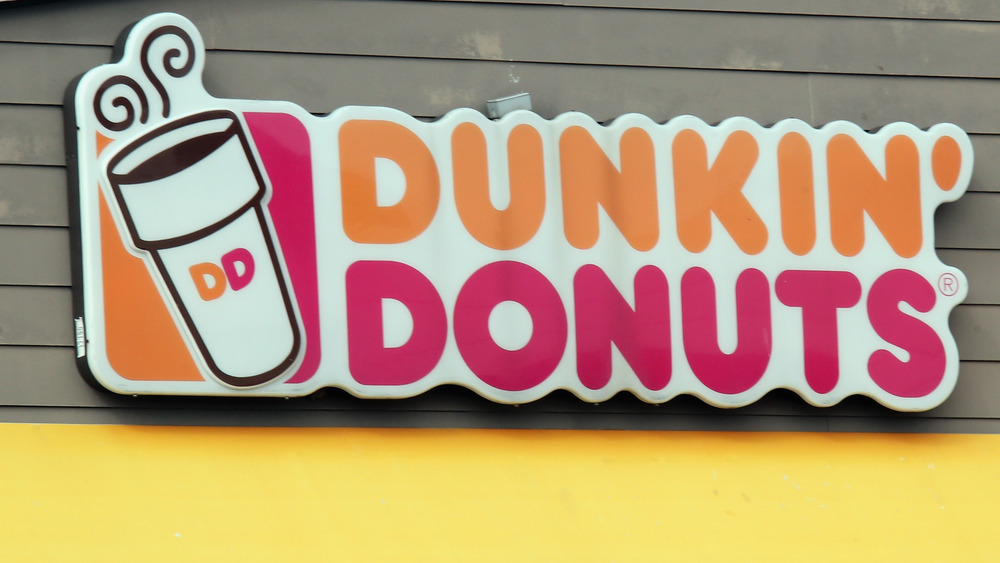 Bruce Bennett/Getty Images
Last week, a disgruntled, soon-to-be former Dunkin' Donuts employee who goes by the name @hannz57 on TikTok made a viral video "exposing" the darker side of what goes on behind the scenes at the restaurant. The video, captioned "Ya I hate my job," was made to illustrate some of the substandard practices and products she experienced while working at the popular coffee and breakfast chain. For instance, she revealed the "sweet cold foam" really came premade from a Reddi-Whip container and that there is no difference between the Pink Velvet and Vanilla syrups that are used to make specialty coffee drinks, other than the color.
The video certainly struck a chord with some followers, who even requested a follow-up video exposing more Dunkin' secrets. @hannz57 obliged, releasing a second TikTok a few days later, in which she revealed that one of the brand's newer menu releases, the avocado toast, was not made fresh but rather came from a prepackaged spread that she said "tastes like tuna."
Many followers found the behind-the-scenes exposé underwhelming
However, while @hannz57's first video amassed more than six million views on TikTok, not everyone found the content shocking or even noteworthy. In fact, many followers were unimpressed with @hannz57's so-called "exposé." "This isn't exactly stop the pressers type stuff," one unimpressed TikTok user remarked, while another quipped, "It's literally Dunkin' Donuts. Did ya'll really expect them to be mashing real avocados in the back?" (via Dexerto). Another snarky user replied: "All you exposed was that you guys don't clean" (via Newsweek). Still others were completely unfazed by what they had seen, with one Dunkin' fan joking, "You think that's stopping me?"
But, regardless of whether followers found the exposé upsetting or not, the TikToks certainly grabbed the attention of Dunkin' fans everywhere. However @hannz57 explained in her first video that she was doing the exposé because she planned on quitting her job soon. So, if she follows through with her plan, it seems unlikely she will be posting any more behind-the-scenes Dunkin' TikToks anytime soon.