Here's What You Need To Know About Dunkin's New Avocado Toast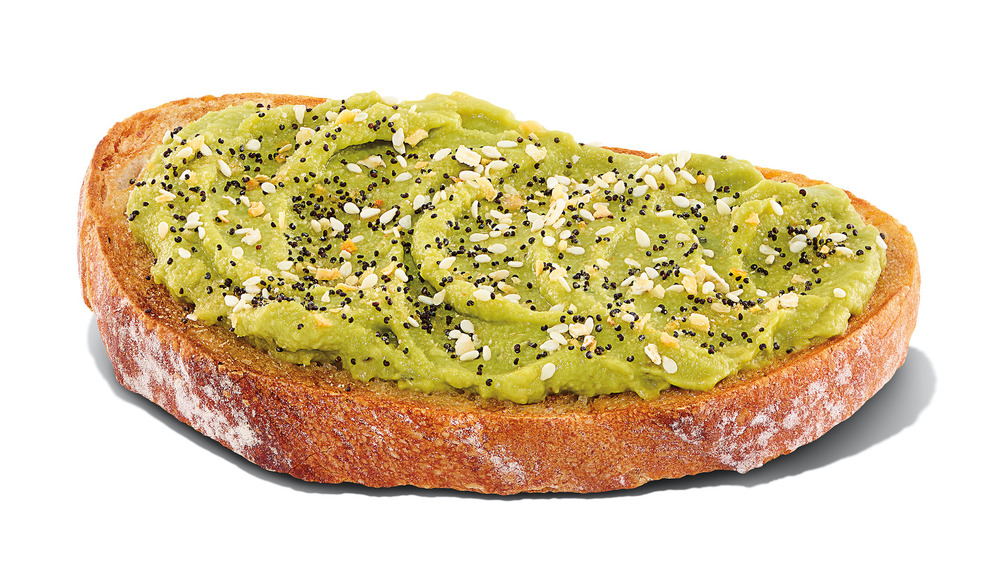 Dunkin'
It's too early to be April Fools, which is how we know this news is the real deal. Now available at Dunkin' nationwide is its spring menu collection, including the holy grail of all things California hipster: avocado toast. Dunkin' says that its new menu item features a spread made of "avocado, sea salt, black pepper, and lemon juice." The avocado toast can be yours, packed lovingly in a special box for just 2.99. Open it, and you'll find the avocado spread served on top of a slice of sourdough and garnished with a dash of Everything Bagel seasoning.
The Avocado Toast Whisperer (aka Meghan Markle, Duchess of Sussex) might think that Dunkin's avocado toast is a little too simple. (Markle's recipe, as per Evening Standard, involves feta cheese, red chili flakes, and pepitas). The Guardian's Tony Naylor, who put together a how to eat avocado toast guide, might protest that Dunkin' has broken a basic tenet of avocado toast eating. The avocado should be smashed with a fork, and never creamed. But Jill Nelson, Vice President of Marketing & Culinary at Dunkin' might disagree. Nelson told Mashed in a statement that "Dunkin's new Avocado Toast is the definition of quality." What does Twitter say? Glad you asked. 
Twitter has tasted Dunkin's avocado toast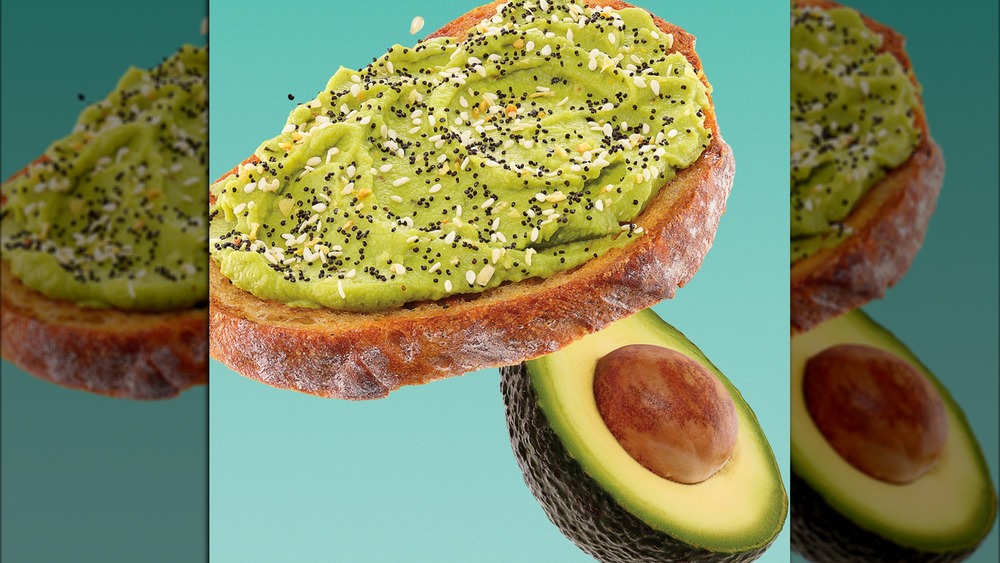 Dunkin'
Twitter, as the social media platform is at its best, is fiercely polarized over the coffee chain's attempt at going hipster. "The avocado toast from dunkin is fire," wrote one enthusiastic customer. It's "the bomb" celebrated another, adding "no regrets." Take it from them, if you want. Alternatively, take it from the customers who ate the toast and "almost threw up," (via Twitter) or who affirm that the bread tastes like "cardboard and the avocado taste like lime peel" (via Twitter).
Or, you know, skip the toast and go for Dunkin's new matcha-topped donuts, which the chain describes as "an enticing green tea flavor balanced with craveable sweetness." It might look "moldy," as per one skeptical Twitter reviewer, but you'd be undeniably cool if you ordered one. Plus, as Food & Wine points out, the powder Dunkin' is sprinkling over its donuts is "stone-ground" in Nishio, Japan, a region that has been making Matcha for nearly 1,000 years. 
From now until March 23rd, DD Perks members can earn two times the amount of points towards a free beverage reward with every purchase of avocado toast. Whether you're going for the matcha-topped donut or the brand new avocado toast, let's hope it's not too good to be true.