How Rich Is The Arby's CEO And What's The Average Pay Of Its Employees?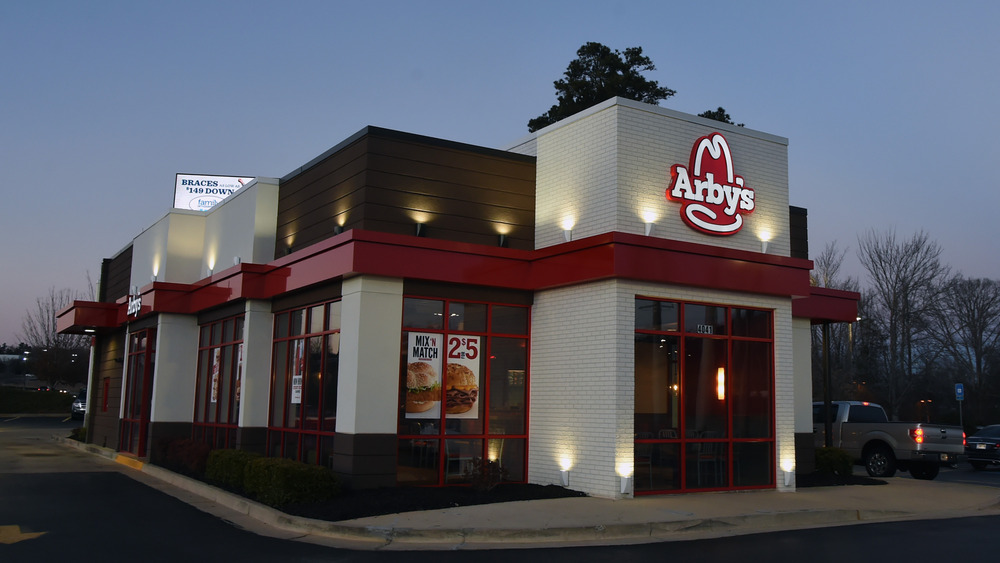 Rick Diamond/Getty Images
It doesn't matter if you've been heading to Arby's since the beginning of time or just became hip to the longtime purveyor of sandwiches, one thing true fans know about the fast-food chain is that there's always something to enjoy from the menu. Arby's, as the official website notes, has grown to become the "second-largest sandwich restaurant brand in the world." And with 2019 bringing about annual sales of almost $4 billion for the company, it seems they're coming for the number-one spot sooner rather than later (via CNBC). With all of the dough that they're raking in yearly, does that mean employees are getting paid nicely, too?
According to Indeed, cashiers, team members, and restaurant staff all get paid within the higher $9 range. Cooks are paid slightly more, with their average hourly wage being $10.42. If you wanted to know what the managers at Arby's get paid, though, you may be disappointed to see that shift managers are only making $12.12 per hour, while assistant managers and restaurant managers are making $13.14 and $13.76, respectively. General managers are making the most, with $17.39 being their average hourly wage (or $33,388.80 when calculated to a yearly salary), which is on the lower end if compared to those in the same position working for restaurants like Red Lobster. Depending on the lifestyle you live, these pay rates could be just right for some, but they don't compare to what the Arby's CEO, Paul J. Brown, is worth.
Paul J. Brown has got his hands in a few different things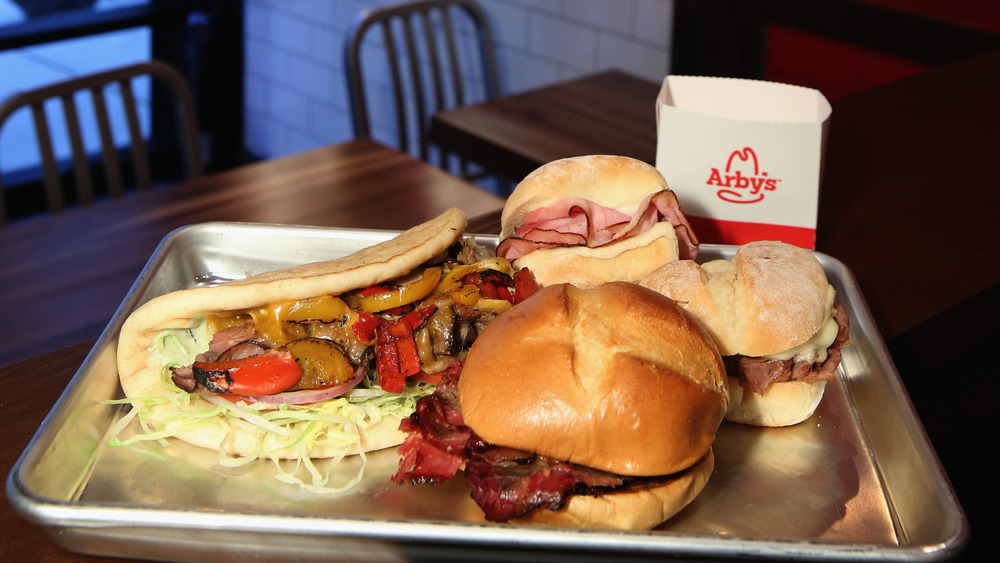 Neilson Barnard/Getty Images
Paul J. Brown, who Forbes notes took the CEO position in 2013 and had increased the company's restaurants' average revenue by 25 percent by 2017, has a net worth that is in the millions. As noted by Wallmine, Brown, as of June 2020, is worth "at least $6.28 million." While one may assume that this amount comes directly from his current role, the CEO can actually thank his stock in H&R Block for that. Owning more than 25,000 units of stock in the company, this makes up the bulk of his net worth. And, as Wallmine reveals, Brown also "makes $260,852 as an Independent Director" at the company, too.
Although being worth over $6 million is incredible, there is a high probability that Brown's net worth is much more. As Brand USA notes, Brown — in addition to serving as both the co-founder and CEO of Inspire Brands (which owns Arby's, Buffalo Wild Wings, Rusty Taco, and Sonic) and being a board member of H&R Block — also serves as a member of the board of directors for FOCUS Brands, Inc. and J.C. Penney Company, Inc. On a local Atlanta-area level, he also serves on "the boards of the Georgia Tech Foundation, The Woodruff Arts Center, the Metro Atlanta Chamber of Commerce, Children's Healthcare of Atlanta," and more. There isn't much revealed about his salary at Inspire Brands, but one can only assume that it's a pretty hefty amount.