How Rich Is The Red Lobster CEO And What's The Average Pay Of Its Employees?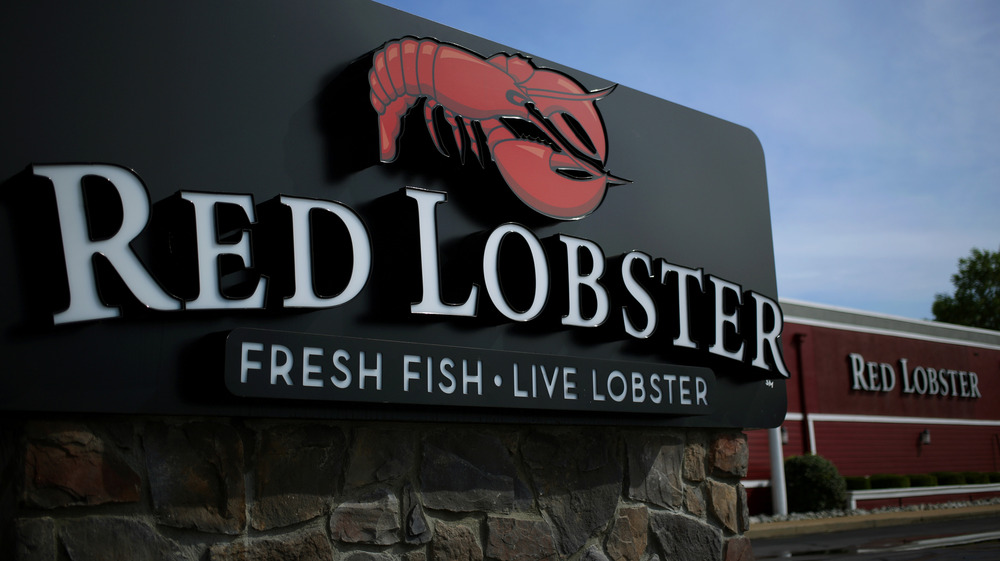 Bloomberg/Getty Images
Though there are plenty of restaurants that you can head to for your favorite food, very few can offer up what Red Lobster divvies out. While the restaurant has grown to become one of the first places families, friends, and co-workers head to when in the mood for some good seafood, Red Lobster — which the official website notes as being founded by Bill Darden in 1968 — is more than just your regular seafood place. It's a one-stop shop for high-quality food that the whole gang can enjoy.
The chain has found a spot on many of the Forbes yearly lists such as 2016's "Canada's Best Employers," 2020's "Best Employers for Diversity," "America's Best Employers by State," and "Best Employers for New Grads," as well as 2021's "America's Best Employers." If there's one thing the brand seems to know how to do, it's find a way into the hearts of their workers. Does that mean, though, that employees are pleased with their pay, too?
According to Indeed, the average hourly pay for servers happens to be $12.26, while line and prep cooks make just about the same at $12.25 per hour. Cashiers aren't doing too bad either with their average hourly wage being less than a $1 under those amounts at $11.67. And what about those managers? Well, a Red Lobster restaurant manager is bringing in about $29,760 per year if they are working full time (or just $15.50 per hour, if not), while a manager is making $50,062.
Red Lobster's CEO Kim Lopdrup is worth a few million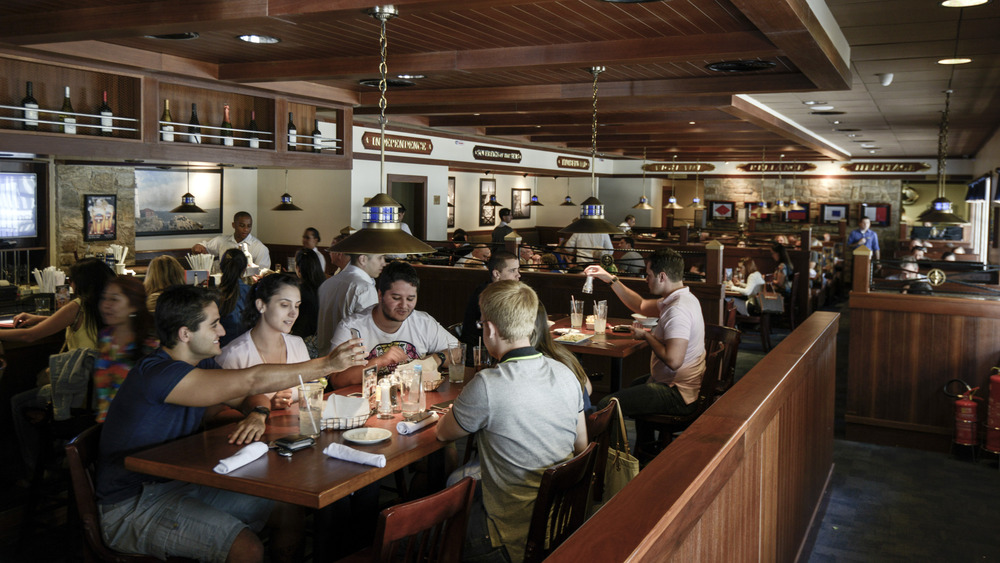 Bloomberg/Getty Images
If you're impressed by those numbers, then you'd be happy to know that service managers make more with $52,934 being their average, and general managers really bringing home the bacon with $77,909 being their average salary. While these may sound like enticing pay rates for employees, one can't help but wonder: how does it compare to what Red Lobster's current CEO, Kim Lopdrup, is worth?
Lopdrup — which Market Screener notes as having previously held roles at Procter & Gamble, Dunkin' Brands, and Burger King — is worth more than many would have probably assumed. According to the stock market insight website Wallmine, as of 2013, the food industry vet had a net worth of over $15 million with more than $14 million of that coming from his ownership in Darden Restaurants stock. The remaining almost $1 million, however, comes from the selling of DRI stock that totaled out to be right under $900,000 and was done over the span of 17 years.
Unfortunately, not much information has been given on his current net worth, which just might be because the company went private back in 2014 (via Dayton Daily News). But, with Red Lobster listed in 2020 as one of Forbes' "America's Largest Private Companies" along with a $2.6 billion revenue, one can only imagine that Lopdrup's net worth has significantly increased since the last time it was reported.