How The Avengers Boosted Shawarma Sales In The US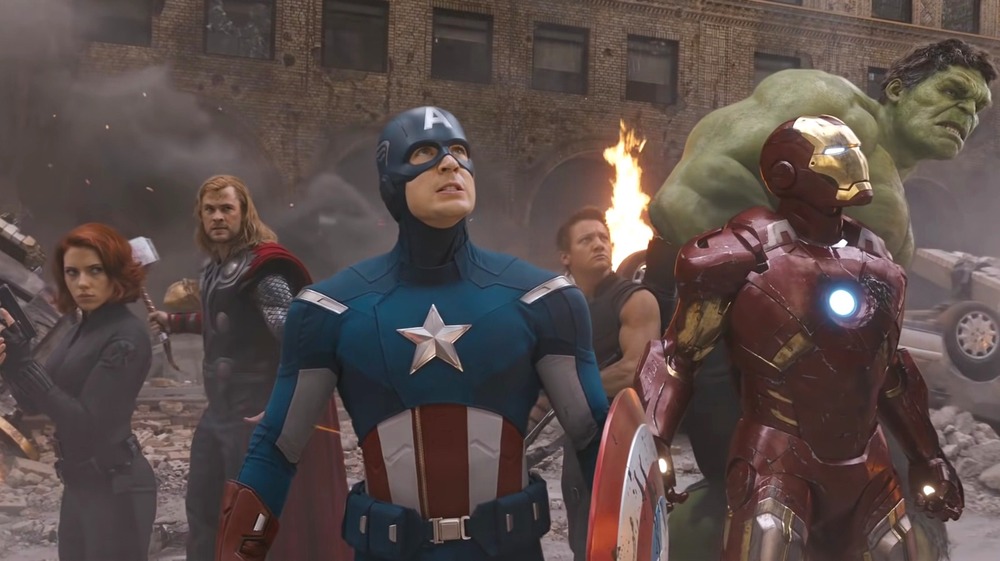 YouTube
It's no secret that food scenes in movies and television can spark a surge of interest in dishes and restaurants and create a financial boon for proprietors who suddenly find themselves in the right place at the really right time. According to Manhattan Digest, Katz's Delicatessen in New York City still has tourists that come in to see the setting of actress Meg Ryan's famously rapturous scene in the 1989 movie When Harry Met Sally. Another example they share is a brief cupcake-eating scene in a 2000 episode of HBO's Sex In The City, filmed outside another Manhattan eatery, Magnolia Bakery. This minute television moment has brought a windfall of sales for the bakery and kicked off a gourmet cupcakes trend across the country (via Business Insider).
The magic of onscreen food moments was demonstrated again in 2012 after the premiere of Marvel's highly anticipated The Avengers. Esquire writes how the movie ended with a hard-fought, world-saving victory by the superhero team – and also with a quirky musing from Iron Man, played by Robert Downey, Jr.: "Have you ever tried shawarma? There's a shawarma joint about two blocks from here. I don't know what it is, but I want to try it."
Suddenly everyone was dying to try shawarma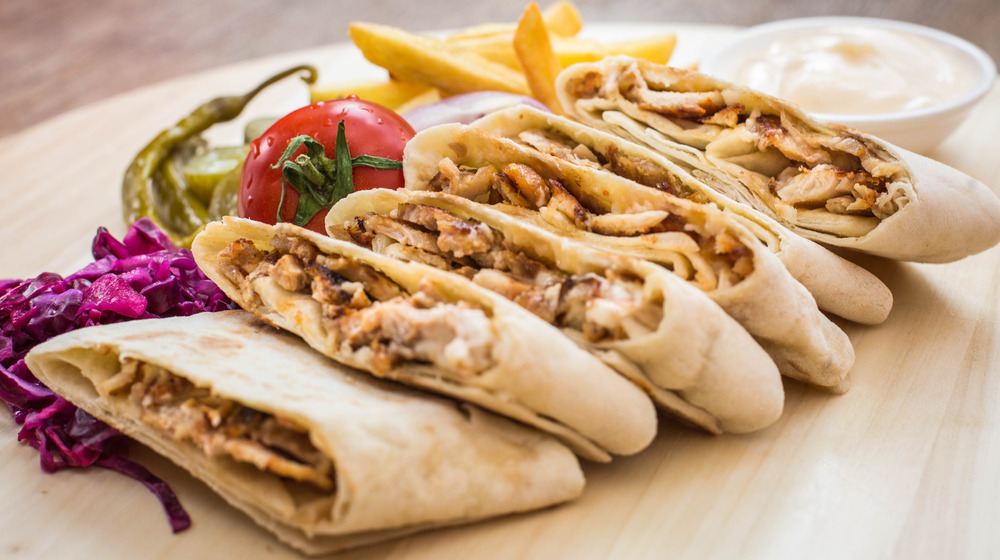 Shutterstock
Esquire shares that Iron Man's shawarma curiosity was satisfied in a post-credits scene, with the heroes diving into baskets of the pita-wrapped, seasoned meat at a small restaurant. (Shalom Grill in Los Angeles, California writes on their website that their restaurant was the setting, named Elat Burger at the time.) The same movie magic that boosted cupcakes and Katz's Deli lit up interest in shawarma too, sending Marvel fans running to the nearest shawarma vendor.
One restaurant in Hollywood shared with TMZ that their shawarma sales increased an incredible 80 percent after The Avengers release. And it happened elsewhere, too: In an interview with MTV, Fares Zeideia, who was running a popular shawarma and falafel food cart in Queens, New York, said in the weeks following the movie's debut he was selling out of shawarma by early afternoon: "I had my steady customers before that, but a lot of people came out of nowhere." Home cooks were eager to try the wrap at home too, evidenced by shawarma recipes that popped up that summer on websites like Saveur, CookingChannelTV, and food blogs like Tori Avey's.
The final proof of The Avengers' effect on shawarma popularity? According to Eater, it's on the menu of a "Shawarma Palace" food cart in the new Avengers Campus at Disneyland, which is scheduled to open in 2021 (via Inside The Magic). Who wants to bet this will be one of the new favorite eateries and foods at Disneyland?