Here's The Right Way To Use Your Slow Cooker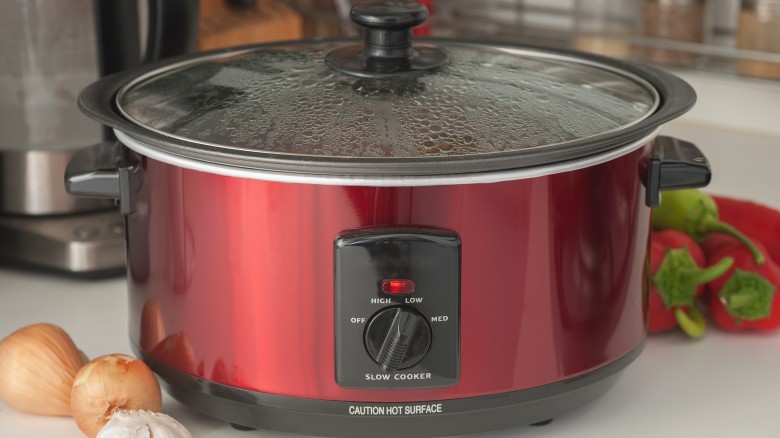 I have a soft spot in my heart for my slow cooker even though many people still see it as a relic from another generation's time in the kitchen. As a time-saving kitchen assistant, it is unrivaled. You can prepare food and leave it cooking all day, come back home, and start eating. That's amazing! When you need to feed a crowd, there's nothing more useful than this slow-cooking appliance that can cook a huge portion of many dishes consistently, rendering them a million times tastier than the sum of their parts. The good news? It's beyond easy to use a slow cooker. While all slow-cooker recipes will give you exact parameters for heat level and timing, you may also be comforted to know that the basic tenets are pretty similar across the board regardless of the exact type of slow cooker you own.
Whether you're a novice or a seasoned slow cooker chef, here are some general tips to help you get the most out of the experience — along with a few of my favorite slow-cooking recipes to boot.
Make room for the slow cooker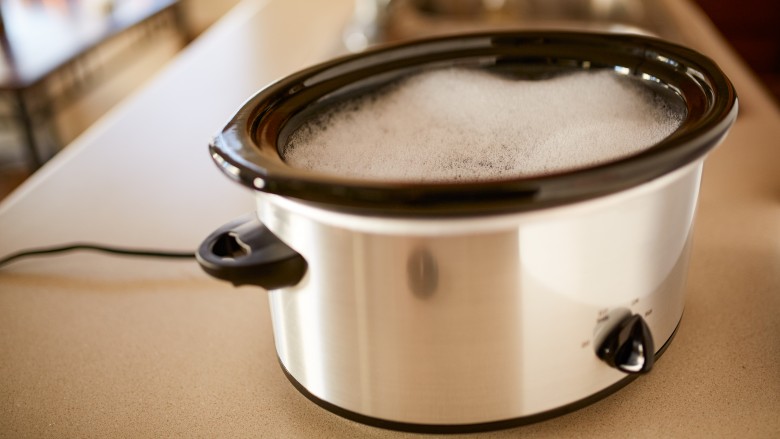 While your slow cooker is cleverly designed to cook food unsupervised over a long period, you should still take some precautions to ensure absolutely safe conditions. As someone who loves the idea of slow cooking as much as she is a consummate worrier, I advise clearing plenty of counter space for your slow cooker. Since the outside of the appliance gets hot when it's working away at cooking your dinner, be sure to leave a good amount of room on each side — 6-8 inches should be fine. As the bottom is made for sitting on top of any kitchen surface, no need to worry about cushioning it.
Choose low-prep recipes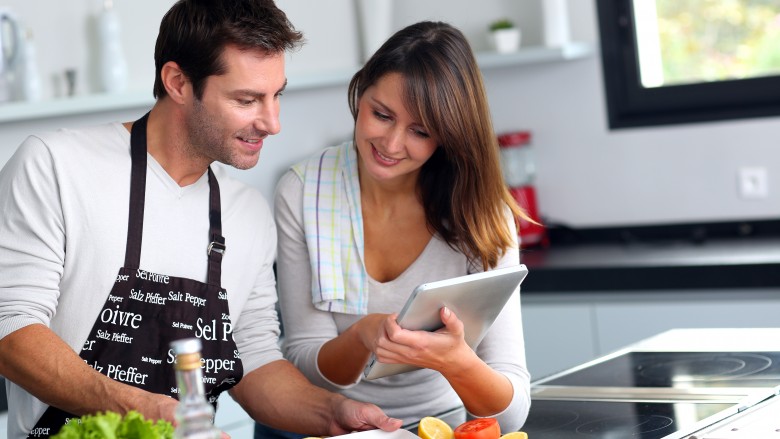 One of the benefits of cooking with a slow cooker is being able to minimize the elbow grease involved in meal prep. As such, try to choose low-maintenance recipes that don't require a ton of prep outside of placing the food into the slow cooker and letting it cook away while you catch up on the day's news. I like slow-cooker recipes that don't ask too much of me. While you can find plenty of complicated ones, don't they defeat part of the purpose of whipping out the slow cooker in the first place? Opt for recipes that cue for basic prep: chopping veggies or trimming fat from meat and browning it.
Use the right meats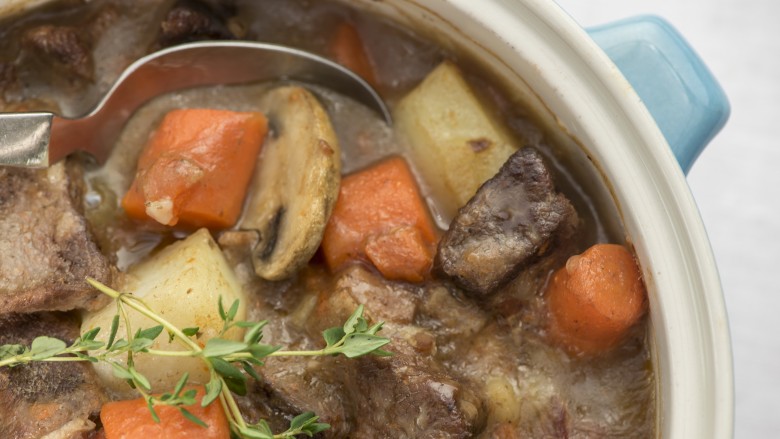 One of the slow cooker's great functions is transforming large pieces of tough meat into dinner that's tender and juicy by cooking it slowly and consistently. As such, you can get away with buying slightly less pricey, fattier cuts of meat and still be rewarded with a meal that tastes incredible. The long and slow method of cooking the meat renders it fork-tender without much effort. Great cuts of meat for your slow cooker? Try pork shoulder, lamb shank, beef brisket, or short ribs.
Brown meat before adding to the slow cooker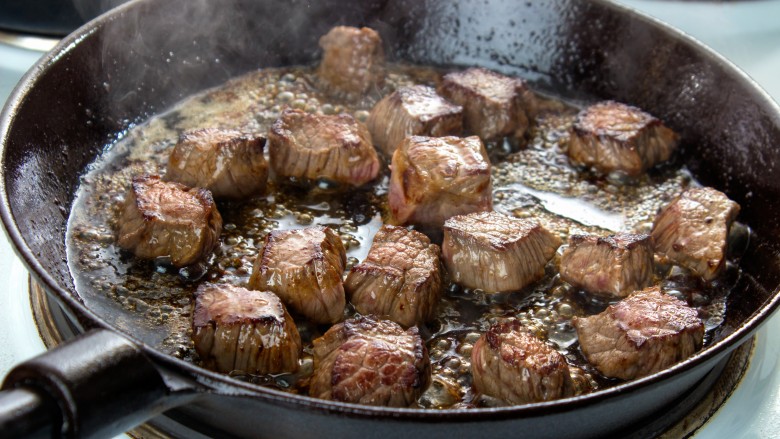 The slow cooker asks so little of you and gives you so much. Don't begrudge it the nicely browned meat it so desires. While this magical appliance can do wonders, it still needs a little flavor assist. Please don't just throw raw meat into the machine! Searing the meat on the stove before you add it to the slow cooker is crucial for locking in flavor and building a savory, caramelized crust.
Don't use too much cooking alcohol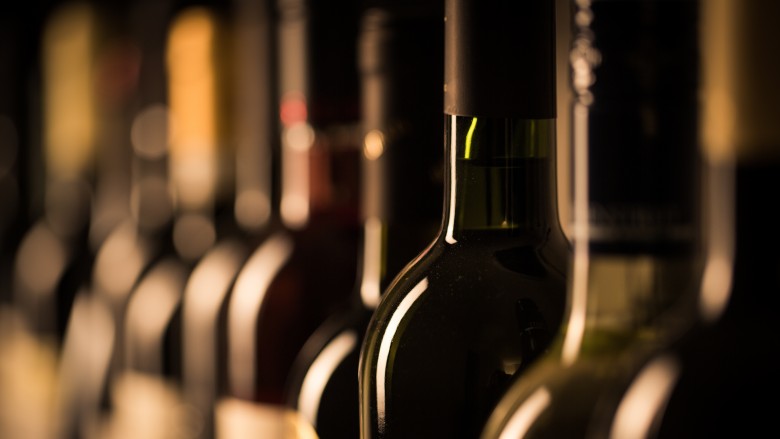 Go easy with the cooking alcohol when you use your slow cooker. When you prepare foods on the stovetop at higher heat while uncovered, most of the alcohol evaporates by the time you finish cooking, leaving subtle undertones that deepen the flavors. Since the slow cooker cooks foods at significantly lower heat while covered, the alcohol won't evaporate in the same way. As a result, your dish may be left with a strong, bitter taste.
Don't add dairy too early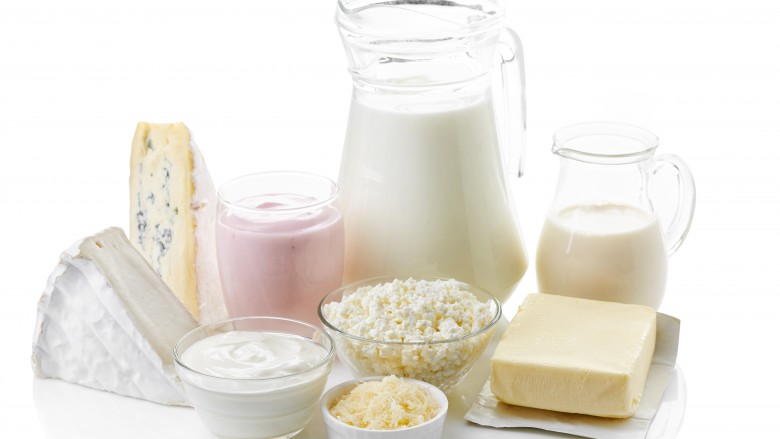 As you're not stirring constantly when you use your slow cooker, it's better not to add dairy products like milk, cream, yogurt, and the like early on. Doing so causes unsavory curdling. Instead, add the dairy ingredients toward the end of the cooking period.
Do not overfill the slow cooker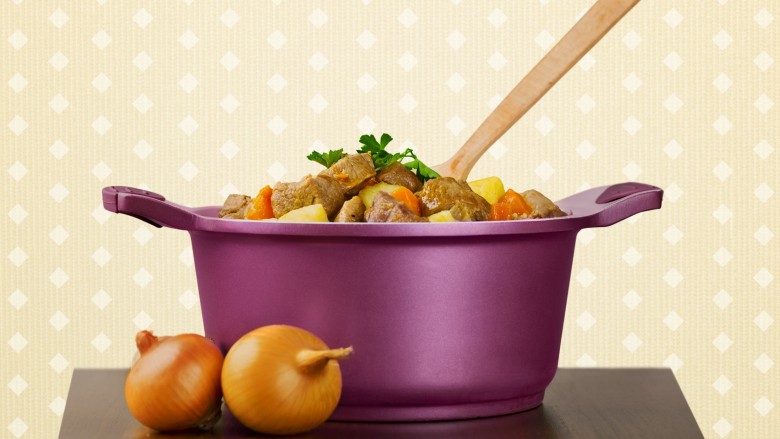 Yes, your slow cooker is probably big, but avoid the temptation of overfilling it. If you fill the vessel to the very top, the food inside will steam instead of simmer. Fill the slow cooker about two-thirds of the way up and you'll be all set for success.
Layer the ingredients with care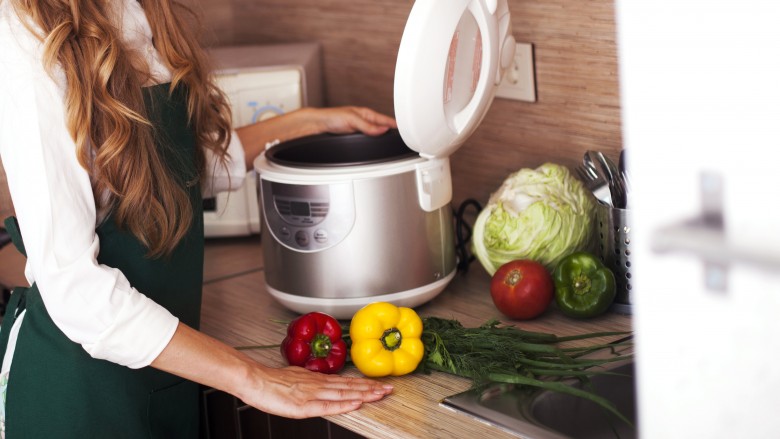 The bottom of the slow cooker is the hottest place, so layer the ingredients depending on which ones require more heat to cook. Try layering heartier ingredients like root vegetables at the bottom and more finely chopped ones on top. Doing so ensures that everything finishes cooking at the same time!
Keep the lid on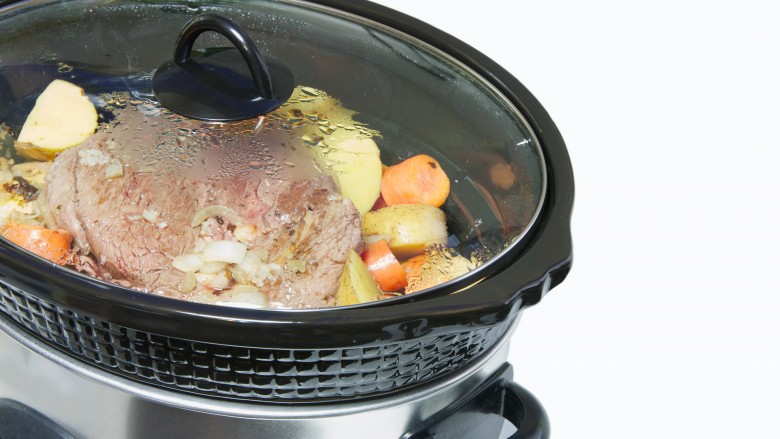 While it may be tempting to lift the lid of the slow cooker to peek, avoid doing so unless absolutely necessary. Slow cookers function by keeping the heat closed in. Every time you lift the lid, you're letting all the heat out. Since it takes time for your slow cooker to get its heat level back up after this, you may experience some uneven cooking or it may take longer than anticipated. You'll get much better results if you can exercise patience and leave the slow cooker alone for the duration of the cooking.
Meals to cook in the slow cooker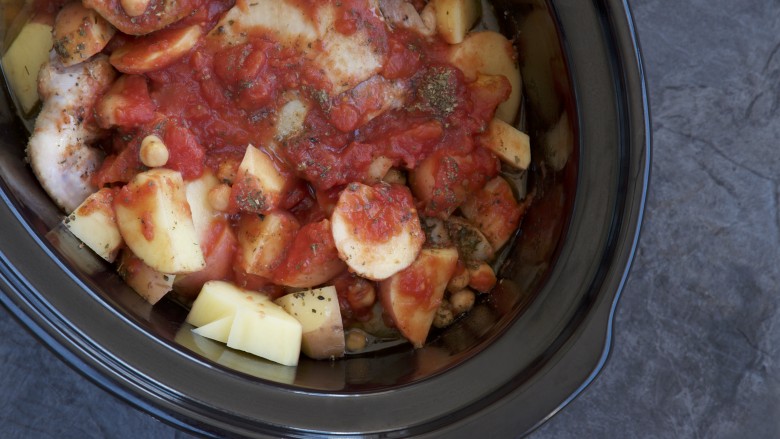 Not every dish can be made in a slow cooker, and that's okay! The beauty of the slow cooker lies in its unique ability to meld flavors by cooking foods on low heat over a long period of time. In trying to take advantage of the time my own slow cooker can save me, I've had to discern which recipes are ideally designed for the magic of this kitchen appliance. Here's a short list of standout meat recipes to get you started on your slow cooker culinary adventures.
Slow cooker "melt in your mouth" pot roast: This satisfying recipe from Joyously Domestic turns humble chuck roast into the warming pot roast dish of your dreams. Start by seasoning a nicely marbled piece of meat with your favorite steak seasoning, salt, thyme, and rosemary, then sear it until a beautifully browned caramelized crust forms. Use the remaining seasoning blend to coat chopped carrots, potatoes, onion, and celery. Simply layer the meat and vegetables in your slow cooker, pour over beef broth, and cook on low for eight hours or on high for six. This meal is hearty, warming, and ideal for coming home to after a long day out.
Magic slow cooker meatloaf: This tasty recipe from Recipe Lion delivers perfect meatloaf to your dinner table minus the usual hassle — with the help of your trusty slow cooker, of course. After shaping the meat into loaf form, you simply place it into the foil-lined slow-cooker vessel and cook on low for 6-8 hours or on high for 3-4 hours. Add a simple tangy glaze on top for the last 15 minutes of cooking and you have yourself a new weeknight favorite recipe to turn to.
Slow cooker barbecue pulled pork: All I have to say about this recipe from Food & Wine is "Do it!" If you love the sweet, tangy, savory flavors of traditional pulled pork sandwiches, then this simple slow-cooker dish is made for you. A blend of molasses, ketchup, brown sugar, cider vinegar, and spicy sambal oelek pairs well with a hunk of boneless pork shoulder. After six hours of TLC in the slow cooker, the meat will all but fall apart and shred itself. Thrown some buns, slaw, and pickles into the equation and you have yourself an epic meal.
Slow cooker whole chicken: Lest you think red meat and veggie combinations are getting all the love, here's a recipe from Tori Avey that puts the spotlight on poultry. Nothing screams Sunday supper like a whole chicken. This one is rubbed down in paprika, onion powder, thyme, and cayenne pepper, stuffed with fresh rosemary sprigs, and cooked low and slow over a bed of onions for several hours. It's the kind of streamlined recipe that allows you to enjoy the day with the ones you love and reconvene to a finished dinner that only tastes like you slaved away in the kitchen.
Other delicious slow cooker recipes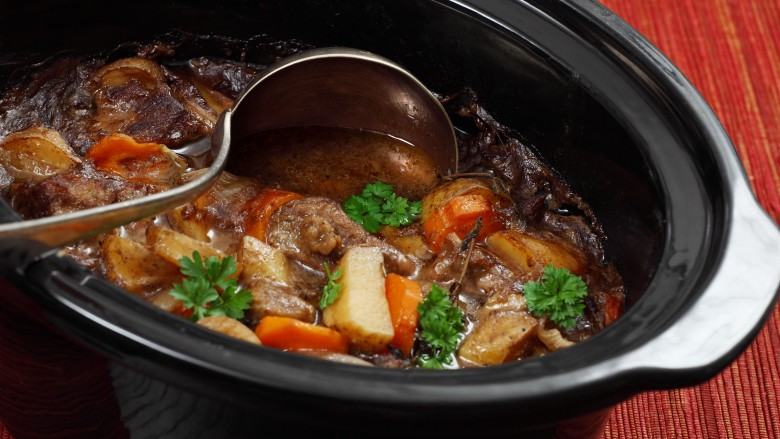 Not looking to throw a big slab of meat in the crockpot? There are plenty of other great recipes out there that aren't any more difficult.
Three-bean chili: I'm a big fan of Deb Perelman over at Smitten Kitchen, and recipes like this one are the reason why. This three-bean chili is lovingly made in the slow cooker to perfection every time. A balanced blend of spices and peppers lend flavor and heat to the beans of your choice. If you have three kinds on hand, use them, and if not, use just one type. Either way, the long cook time and balance of tomatoes to beans allow everyone at the table to appreciate this dish.
Slow cooker lasagna: This recipe from Gimme Some Oven is glorious. Relatively few ingredients plus easy prep plus bright Italian flavors? Everything adds up here. Layers of no-boil lasagna noodles play exceedingly well with Italian sausage, creamy ricotta, classic mozzarella, salty Parmesan, leafy spinach, and aromatic basil. Whether you cook it in your slow cooker for a few hours on higher heat or a little longer on low heat, the lasagna turns out balanced, cheesy, zesty, and delightful.
Slow cooker vegetable stew: This vegetarian recipe from Real Simple makes not eating meat pretty darn easy. Carrots, turnips, onions, and tomatoes are cooked first since they require more heat. After a few hours, add the zucchini and chickpeas and cook for one hour more. Since the only prep is chopping a few veggies, you'll have plenty of time to kick back or run errands.
Have fun cooking with your slow cooker. Simply respond to all the compliments with a gracious smile since you certainly don't have to tell everyone how easy it was to prepare dinner when there's a miracle appliance involved! Cheers to kitchen relics.