The Cooking Tool Guy Fieri Takes Everywhere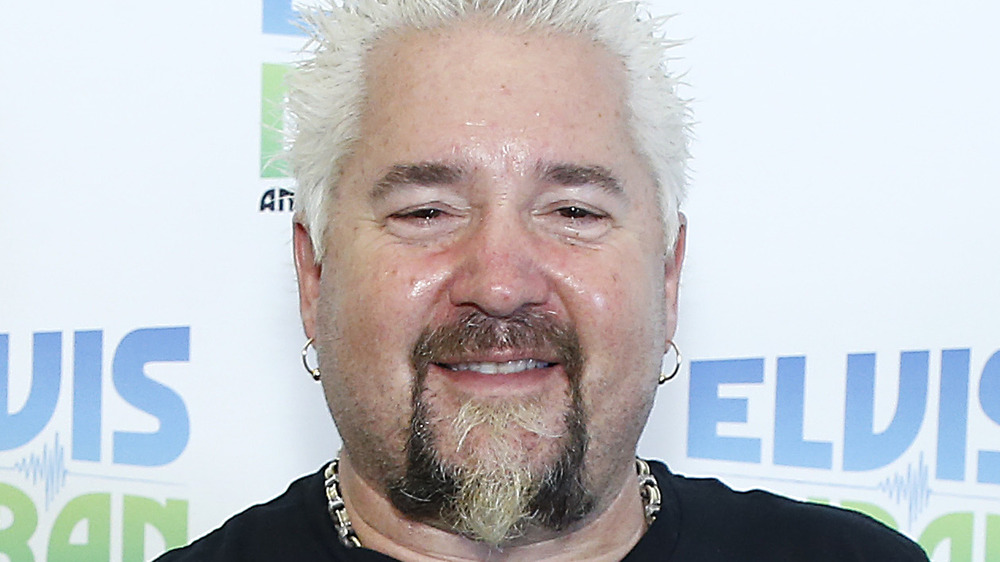 John Lamparski/Getty Images
Guy Fieri might be the mayor of "Flavortown," but the accomplished chef also knows his way around a kitchen. As reported by the Food Network, Fieri revealed 13 things that foodies might not know about him. Whether he is traveling to the next diner location or looking for the next great adventure, Fieri shared that he prefers a wok over a grill any day of the week. According to Fieri, "The wok is one of my favorite things to work with when I'm camping," he says. "Outdoor cooking is not just about hot dogs and hamburgers. There are so many styles of food you can make."
Fieri's reference to many styles of cooking in a wok makes sense. Serious Eats considers the wok one of the "most versatile cooking vessels in the kitchen." Although many people think of a wok for just stir frying, it isn't limited to that one cooking method. Cook's Illustrated states that a "wok's tall sides create two distinct heat zones" that creates both ease of use, as well as even cooking. Whether heated on a grill, direct flame or on a stove, the versatility and efficient cooking make a wok the perfect kitchen essential.
What other Guy Fieri cooking hacks should you use more often?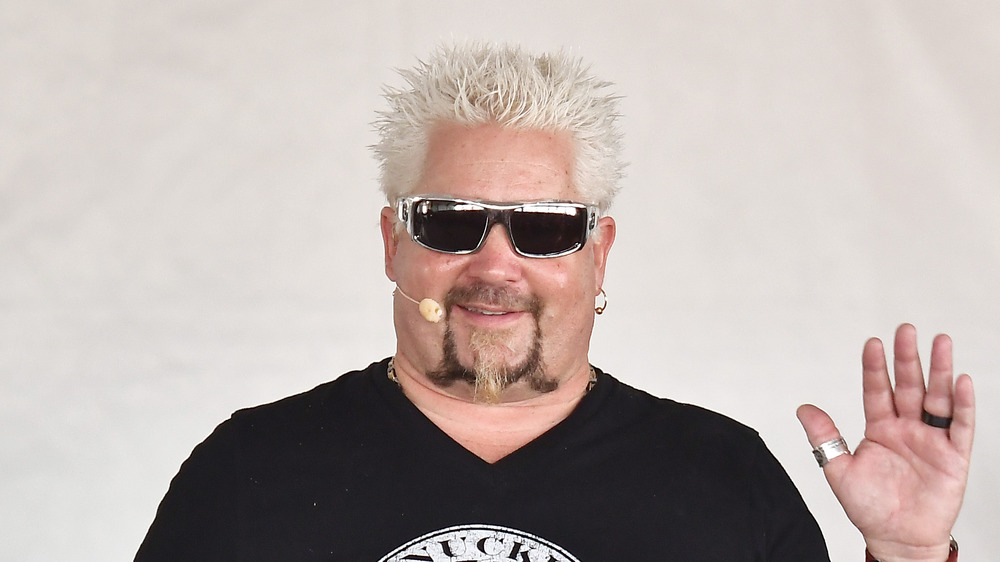 Gustavo Caballero/Getty Images
While Fieri might pack a wok on his next camping trip (via Food Network), the reality is that the talented chef, restaurateur, and philanthropist has many food hacks that home cooks can adapt. As revealed to FN Dish, he loves Asian food and is a fan of sambal oelek. Although that chili flavor might not be the secret ingredient to his iconic Donkey Sauce, Fieri feels that the "ancient barbecue sauce" can bring bold flavor without being overly spicy. The chili paste could be the perfect condiment that will add a little boost to your recipes.
While flavor might be a key component to a successful recipe, the TV personality shared another tip that many home cooks have recently learned to appreciate — homegrown produce. Wouldn't it be nice to simply shop the pantry, versus spending more on off-season produce? Plus, home cooks can customize those flavors to their preferences. Maybe they can even add a little sambal oelek to the mix. Although these cooking hacks might not make a home cook a Food Network Star, the ideas could make dinner more flavorful.