The Futuristic Way You Might Soon Get Domino's Delivered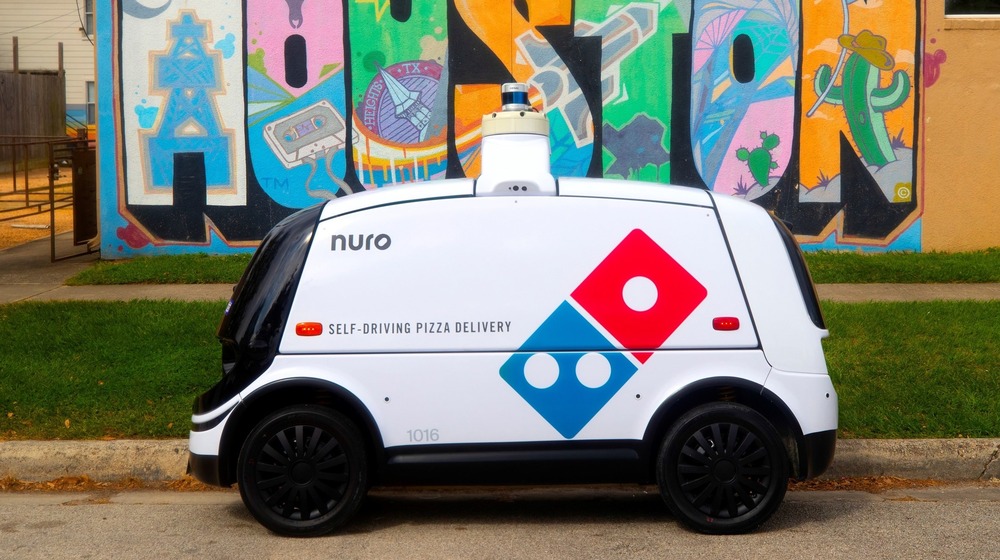 Dominos
It isn't a scene from the Jetsons, but Domino's pizza delivery is taking on a new look. If you have ever wanted a robot to bring you that pepperoni pizza, some customers are in luck. Through the partnership between Domino's and Nuro, "a self-driving delivery company," select orders in the Woodland Heights of Houston will be fulfilled with "autonomous pizza delivery" from the R2 Robot (via AP News). To receive this robot delivery, customers need to select the R2 Robot option and prepay for their pizza via the Domino's website. Once ordered, customers can track the order through GPS. To retrieve the pizza, customers use a custom pin.
In 2019, Domino's and Nuro launched this collaboration to help alleviate a busy store rush, according to The Washington Post. While the original partnership looked to evolve the delivery experience, the current offering continues that concept. As Dennis Maloney, Domino's senior vice president and chief innovation officer said, "This program will allow us to better understand how customers respond to the deliveries, how they interact with the robot and how it affects store operations" (via Forbes). From ease of use to fewer touch points, robot delivery might be the future. While the 30 minutes or less guarantee has been off the menu for decades, it remains to be seen if a robot driver comes with Domino's delivery insurance (via Ranker).
Is Domino's really a pizza delivery leader?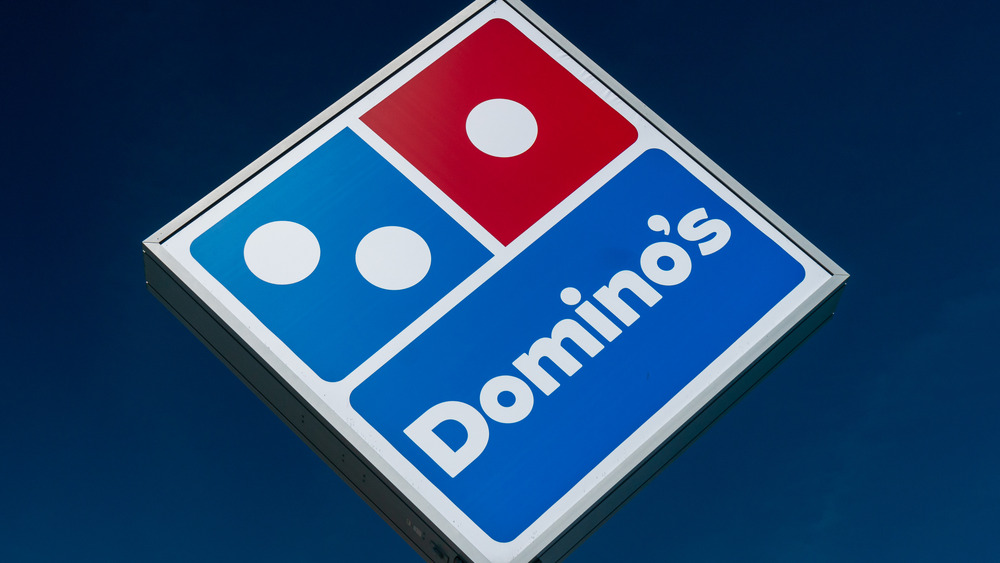 Shutterstock
According to Restaurant Technology News, "Domino's Pizza is the largest pizza company in the world based on retail sales." Through the article's analysis, it appears that Domino's puts an emphasis on delivery innovation. From the ease of online ordering options to autonomous delivery via its partnership with Nuro, the company believes that the focus on innovation and customer experience makes it a pizza delivery leader.
The Hustle looked specifically at certain characteristics that have set Domino's apart from other pizza companies. While the robot delivery option is unique, the ability to make a pizza order through a variety of channels, from smartphones to social media to even Amazon Echo, is the convenience factor that plays into its industry position. As consumers look to balance convenience and contactless options, it will be interesting to see how Domino's pushes the pizza delivery conversation forward.