Read This Before Making Giada De Laurentiis' Grilled Steak Skewer Recipe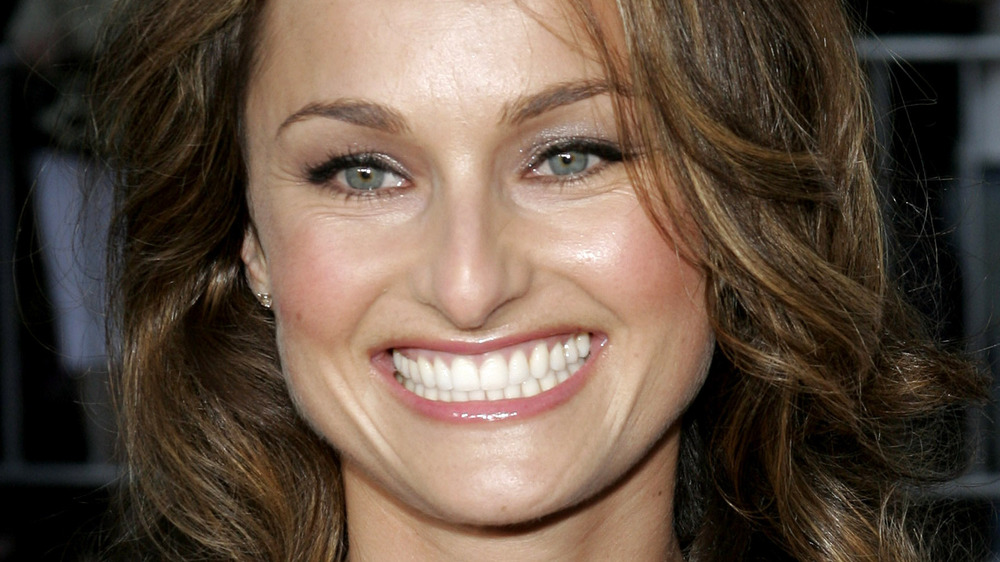 Shutterstock
When it comes to whipping up a delectable dinner that the whole family can get behind, no one does it better than Giada De Laurentiis. With a personal life steeped in Italian cooking, Laurentiis has seen the in's and out's of how to prepare any family meal and can take on whatever the kitchen throws at her (via Food Network). When it comes to entertaining a crowd or just whipping up a midday snack, nothing hits the spot like kebabs, and Laurentiis has the perfect tips to guide your skewers to stardom.
Laurentiis' Instagram account @giadzy recently shared a link to her grilled steak skewer recipe, alongside a mouthwatering shot of the skewers and the caption, "Longer days, warmer weather ... It's time to grill! We love @giadadelaurentiis' steak skewers, and the parsley sauce is the real star here. Swap out cherry tomatoes for pineapple if you want a tropical twist!" The post saw a ton of love, receiving over 7,000 likes and getting comments like "This recipe is so delicious. We really loved the sauce and the pineapple swap was awesome!" and "These are my fave!"
Even if these skewers look irresistible, one tip can guarantee you end up with the right texture and flavor.
Don't make these skewers a day ahead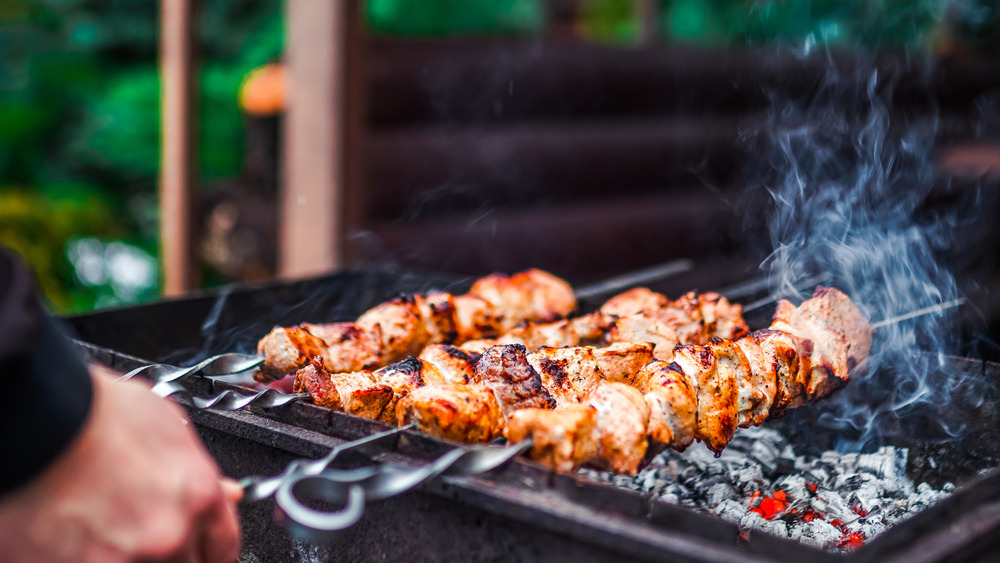 Shutterstock
If you decide to make Giada De Laurentiis' skewers, there's one important thing you should keep in mind. The recipe features a luscious beef fillet — each skewer comes coated in a tangy green parsley sauce, brightening the overall dish and taking the kebab to the next level (via Giadzy). However, Laurentiis has one piece of advice if you decide to tackle this recipe — don't marinate your meat too long. If you let the steak sit in the vinegar marinade for too long, the acid of the marinade breaks down the texture of the beef, utterly ruining the texture of each bite. That's because, according to Pure Wow, if vinegar sits for too long on meat, it can cause the proteins to bond to one another and for the meat to get tough. The publication also adds that pineapple enzymes can also make steak get mushy if let on for too long. So, when De Laurentiis says to only marinade this steak for less than three hours, you want to listen.
When done correctly, the bright, tangy sauce elevates the beef skewers to a whole new plane of existence. Just don't make this recipe too far ahead of your barbecue — you want your steak and parsley sauce to work together.