The Real Reason Giada De Laurentiis Developed A Passion For Cooking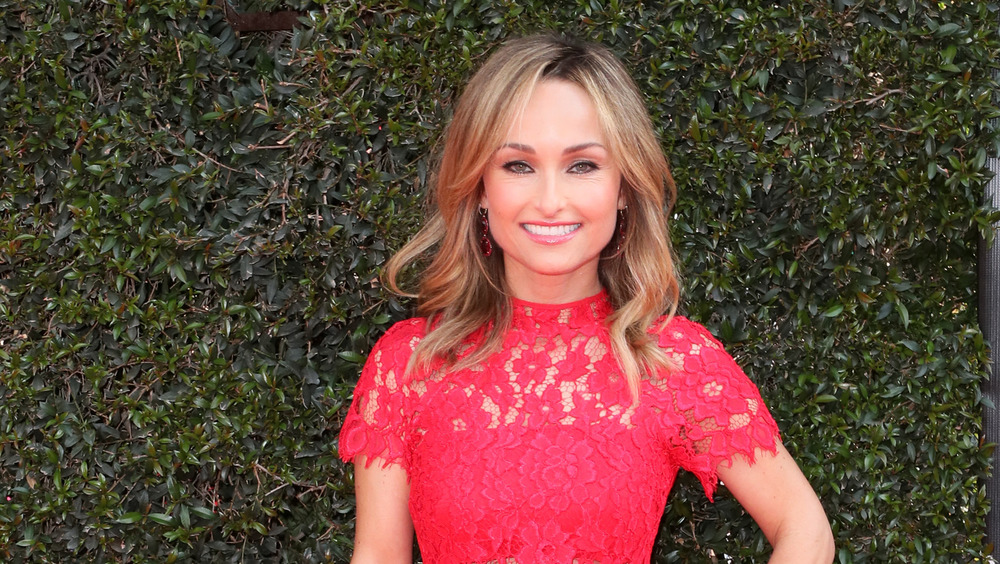 David Livingston/Getty Images
Before she was seven years old and moved from Italy to the U.S., there were a variety of ways that Giada De Laurentiis might have fallen in love with the food industry. For one, the celebrity chef started cooking when she was just five (via Cooking Light). And she came from a family who knew delicious pasta. "My grandfather was one of 14 kids, and his parents had a pasta factory, so as a kid, he and his siblings would sell pasta door to door," De Laurentiis told Time. But Laurentiis didn't truly develop a passion for Italian cooking, until she was already living in Los Angeles.
"I had a different name," De Laurentiss explained to Parade of her early years as an immigrant, "I brought spaghetti Bolognese and Nutella sandwiches for school lunch. People ridiculed me for it, so I spent a lot of time alone or eating with teachers." Given her early experiences in America with Italian food, things might have been different if it weren't for her grandfather, the movie producer and foodie, Dino DeLaurentiis. Dino didn't limit his business to Hollywood. Four a couple of years, he also ran gourmet food stores called DDL Foodshow in New York and L.A. in the 1980s. That made all the difference.
The moment Giada De Laurentiis realized food was in her future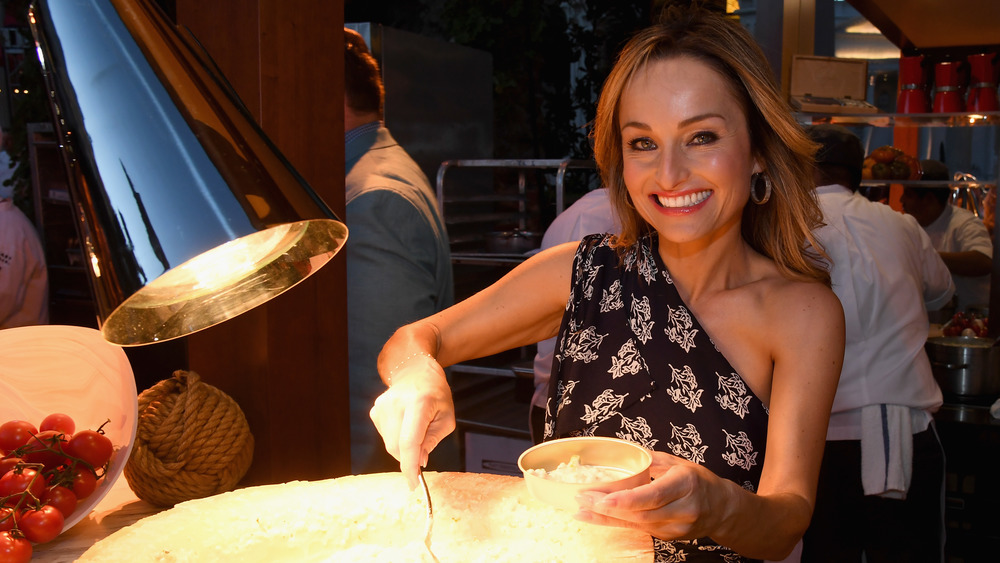 Ethan Miller/Getty Images
De Laurentiis explained to Time that when she was 12, she would often go to her grandfather's store after school. "I just fell in love with the whole scene," she said. "It was a gourmet grocery store that also had a kitchen and served food. I loved being in the kitchen, watching the customers come in and talk about what they liked and didn't like." She further described her grandfather's shop to Cooking Light as "a revolutionary store then, with ingredients that were exotic here at the time, like fresh prosciutto and provolone." As a girl, De Laurentiis was especially taken with "the smiles of the patrons and the amazement on their faces." 
Even if her grandfather was her "biggest champion in life and a constant source for wisdom and advice," per The Hollywood Reporter, it was her mother who pushed her to go through with her dreams. You might know that the professional chef studied at Le Cordon Bleu in Paris, but you may not know that she nearly dropped out under what she described as the sometimes "abusive" attitudes of its instructors. She finished because of her mother, who regretted having given up on her own professional plans to become a housewife. "She said, 'If you come home, we will not support you. You're cut off,'" De Laurentiis reflected to Parade. "I hated her for it for a while...but I stuck it out."