The Italian Condiment Giada De Laurentiis Says Is Missing From Your Cheeseboard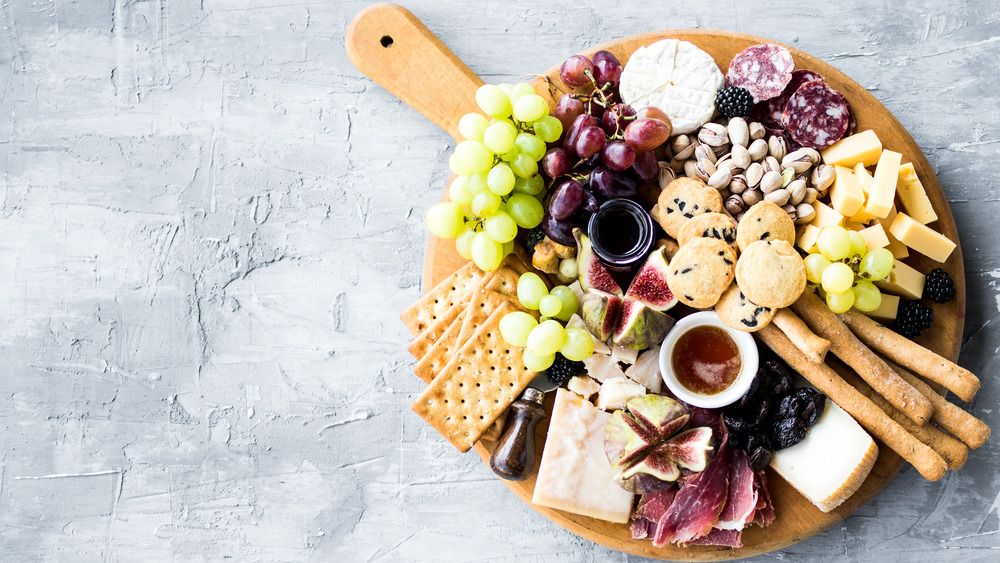 Shutterstock
Celebrity chef Giada De Laurentiis has a recipe for a delightfully fresh accompaniment to an antipasto platter, which she shared on her website and Instagram just in time for spring! Her grape and red onion mostarda packs a zesty bite and is an exquisite complement to a charcuterie, or cheeseboard, complete with all of the accoutrements.  
What is mostarda, you ask? The Italian-based company Lazzaris explains that it is a sweet and savory condiment originating in Northern Italy that combines fruit with sugar and mustard. Traditional recipes vary significantly based on choice of fruit and preparation method. In addition to corroborating De Laurentiis' suggestion that mostarda will beautifully elevate a cheeseboard, the website also recommends using it over pork roast, crepes, or carpaccio.
De Laurentiis' 30-minute version is easily followed by the most novice of home chefs. The fragrant combination of diced red onion and yellow mustard seeds are sautéed, cooked down with sugar, cider vinegar, Dijon mustard, and a bunch of plump red grapes and then chilled. The result is a vibrant, jewel-toned fusion that looks and tastes incredible — and is extremely healthy. 
Red grapes and onions are packed with antioxidants and nutrients and may benefit your overall health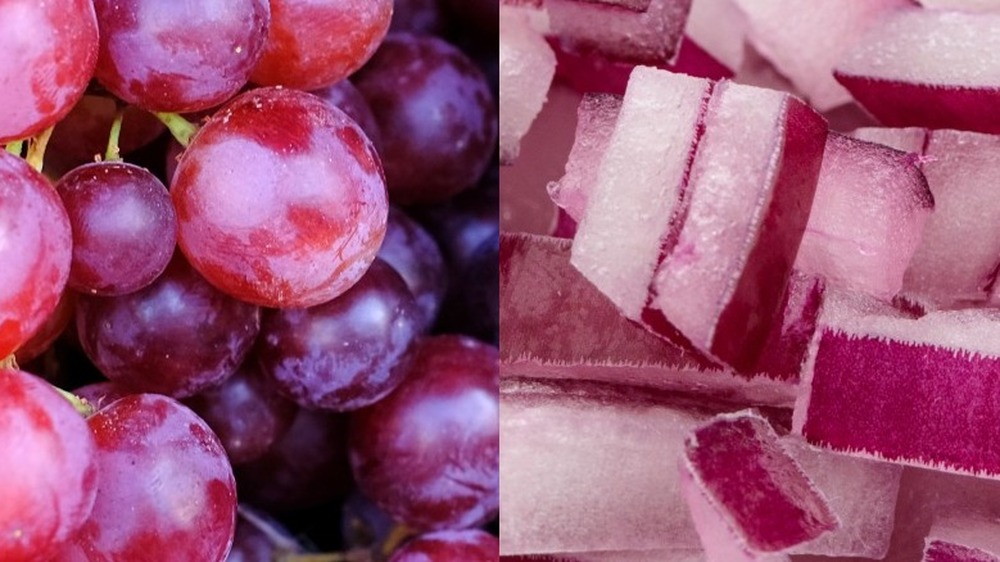 Shutterstock
If you make this amazing condiment and you can't stop (delicately) shoving it into your mouth, here's some important news: Red grapes (via Healthline) and onions (via Healthline) both possess innumerable health benefits, and the combination of the two packs a serious punch!
Antioxidants in the pair of star ingredients help lower inflammation, which might help to prevent the development of cancer and heart disease. Additionally, Healthline reports that plant compounds found in the vitamin-rich fruit and root vegetables seem to have antibacterial and antiviral properties that successfully protect against many dangerous infectious diseases.
Blood sugar levels don't seem to be affected by grapes and are decreased by onions, making the mostarda a nearly guilt-free option in spite of the sugar it contains. Onions are high in fiber and may optimize digestion, keeping your tummy feeling good. And grapes have been shown to slow the aging process (via Healthline), which is hard to pass up. There are so many reasons for you to feel great about enjoying and sharing this yummy Italian treat!