The Adorable Way Chrissy Teigen Celebrated Her Mother's New Cookbook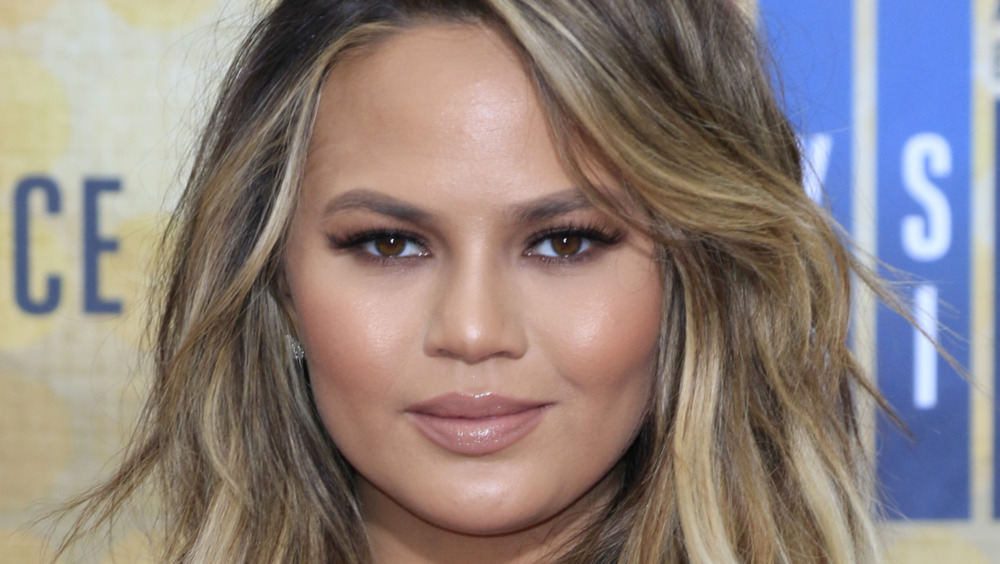 Shutterstock
We may receive a commission on purchases made from links.
If you're a fan of model, presenter, and foodie Chrissy Teigen and her bestselling cookbooks, you're in for a treat. Her mother, Vilailuck "Pepper" Teigen, has written a cookbook of her own and it's out today! (via E! News). The book is called The Pepper Thai Cookbook: Family Recipes from Everyone's Favorite Thai Mom and, as you might expect from an author born in Thailand, it includes plenty of classic Thai recipes. However, you'll also find other Teigen family favorites in the book, like scalloped potatoes and garlic ribs.
In celebration of the launch, Chrissy Teigen posted a heartfelt congratulations on her Instagram, including a large banner made of printed letters and family photos hung up with clothespins. Of course, Teigen also popped what looks like some pink champagne for her mom to enjoy (via Instagram). It's a sweet gesture, especially considering the family is on vacation in the Maldives at the moment, rather than at home. The caption reads: "Happy cookbook birthday, @pepperthai2!!! I am so proud of you!!!! And jealous – seriously this book is f****** good. Your mommy and daddy are looking down with love and pride!" And the commenters were quick to add their own congratulations. 
What people had to say about Chrissy Teigen's congratulatory post
In just six hours, Teigen's post gained over 380,000 likes and over a thousand comments, mostly full of support (via Instagram). Scrolling through you'll see plenty of "Yesss," "Yay," "Congrats," and even "Woo!" messages celebrating Pepper's accomplishment. Among them are some more personal remarks, for instance: "Yes! Congrats queen!!! Strong women raise stronger women and that makes my heart so happy!" as well as, "Love how much you love and care for your Mama! Congratulations!"
The book has already reached the number one bestseller position in Amazon's Asian Cooking category, and it's only launched today! (via Amazon). You can get the hardback for $17.84 or the Kindle version for $14.99, or support a local bookseller near you by buying it there. It's unlikely you'll be disappointed; after all, we're talking about the chef who taught Chrissy Teigen to love food!