25% Of Fast Food Fans Say This Restaurant Has The Grossest Value Menu Burger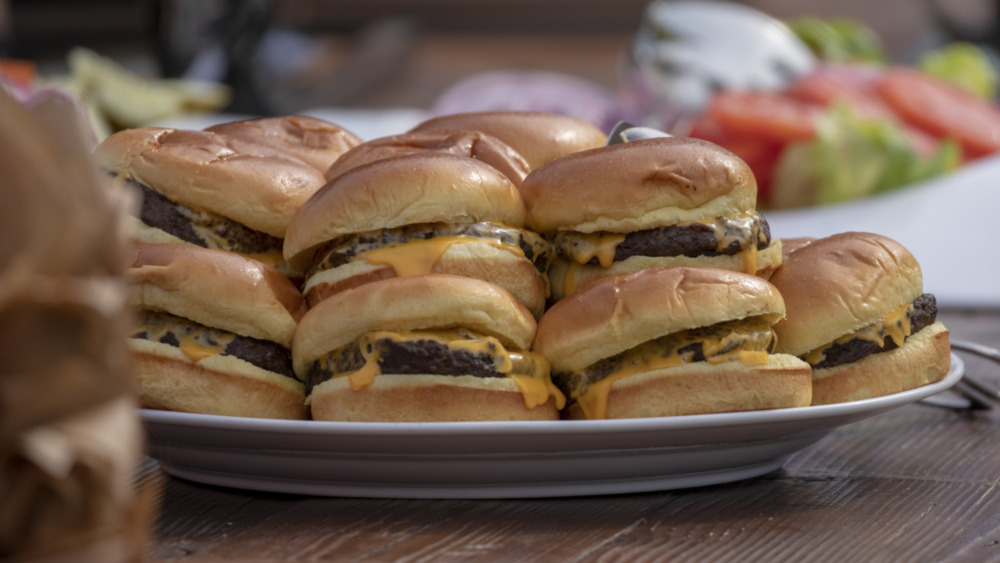 Alex Edelman/Getty Images
If your refrigerator is empty when the pangs of hunger start calling but you're not looking to break the bank on a meal, fast food might be the perfect answer to your situation. The glowing signs of Wendy's, Burger King, or those infamous Golden Arches are only a few of the options available for a breakfast, lunch, or dinner that's easy on the wallet, and these days, most chains offer a value menu with a wide variety of items that will help you save the most money when putting together your meal.
Unfortunately, a cheap price tag often means sacrificing taste, especially when it comes to burgers on the value menu at your fast-food chain of choice. A recent survey conducted by Mashed asked 658 individuals which restaurant in particular they thought had the grossest value menu, and their number one answer may not sit well with you if your name is Harold or Kumar.
That's right, per our survey, White Castle was dubbed the drive-thru joint with the most disgusting burger on their value meal, earning the accolade from 29.48 percent of respondents, which equates to 195 people. Meanwhile, the restaurant serving up the second-grossest value menu burger earned a vote from one in four respondents, putting it just 20 tallies behind the chain capturing the top spot in the poll. Which restaurant has it? Let's just say that when it comes to their value menu burger, respondents are ba-da-ba-ba-bah, not lovin' it.
McDonald's is not the best place to go for a cheap burger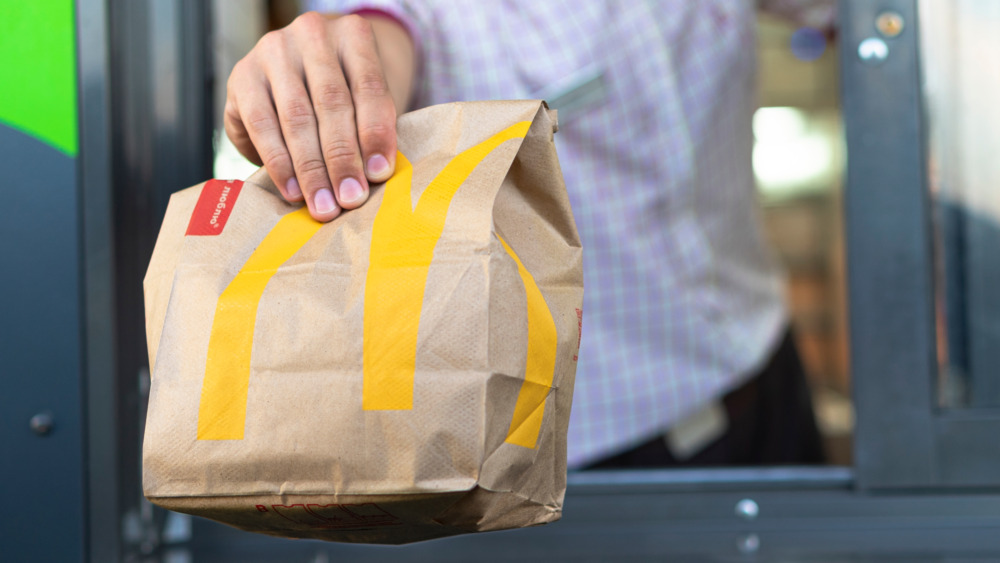 Shutterstock
If you guessed that McDonald's was the operation behind the value menu burger deemed the second-grossest in our poll, congratulations! You were absolutely correct, and, if you were to ask the 658 respondents to our survey, you should reward yourself by ordering literally any other item off of their $1, $2, $3 Dollar Menu.
The McDouble, which is the only burger currently on McDonald's' value menu, is not only cheap but also one of the healthier burger options available at Mickey D's, per Eat This, Not That!. And despite earning praise from one supporter on Reddit, who called the McDouble "the best burger on the market," it was still labeled "gross" by 25.23 percent of survey respondents (though they may think differently if they used this hack to make it taste like a Big Mac).
Don't let the low price tag on a burger at Dairy Queen fool you either, as the chain was voted by 19 percent of survey respondents as being home to the grossest value menu burger, and maybe think twice about Burger King's cheaper beef patties as well, which earned 108 votes, or 16.41 percent, for being the restaurant with the grossest value menu burger.
Ultimately, if you're looking to get the best bang for your buck while also keeping your wallet stuffed with a few bills, Wendy's seems to be the best place to turn to, taking in only 9.88 percent of the votes in our poll.