Coca-Cola Just Got A Minimalistic New Design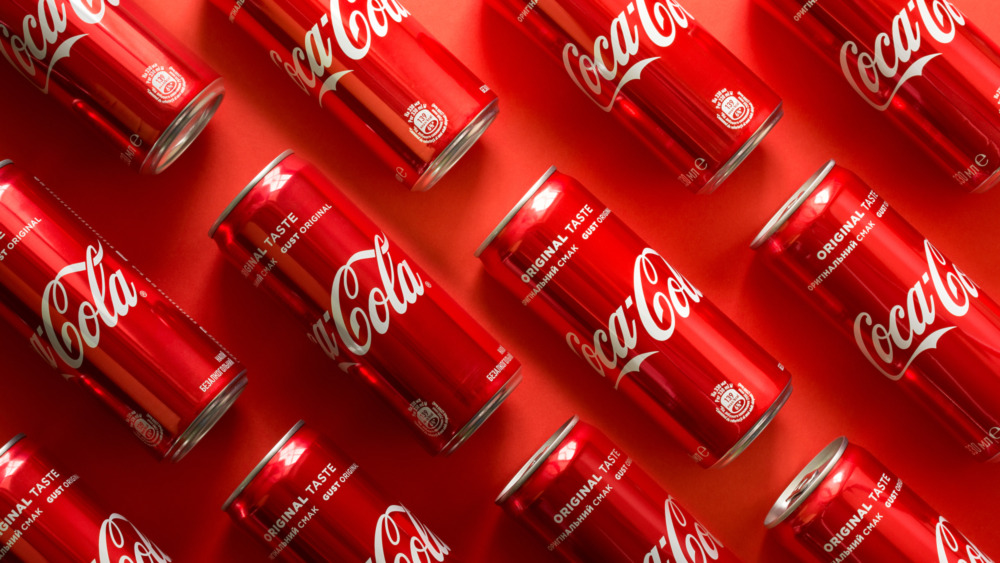 Shutterstock
Few products have the same visual impact as Coca-Cola. According to Food Business News, the soda company ranked as the most recognized brand in the world in 2021, beating out giants like Disney and competitors like Pepsi. With brand recognition like this, some could argue that Coca-Cola never needs to change. Despite its icon status, the company has some big plans to redesign its flagship soda's packaging with a trendy new look. 
According to Creative Bloq, Coca-Cola has teamed up with Kenyon Weston to design a new minimalist design for its soda cans. The products, which received their last redesign back in 2016, now feature raised text and far more negative space on each can, creating a minimalistic overall impression. Coca-Cola even has a reason for raising its typesetting. According to Design Week, brand representatives claim that this new feature creates a visual metaphor of the uplifting potential of the product. 
Whether you love or hate this design, expect to see it hit store shelves by 2022. While we might need some time to warm up to the new change, we can rest easy knowing that the redesign came about through Kenyon Weston design, a firm with a strong history with Coca-Cola.
A new look for a new era of Coca-Cola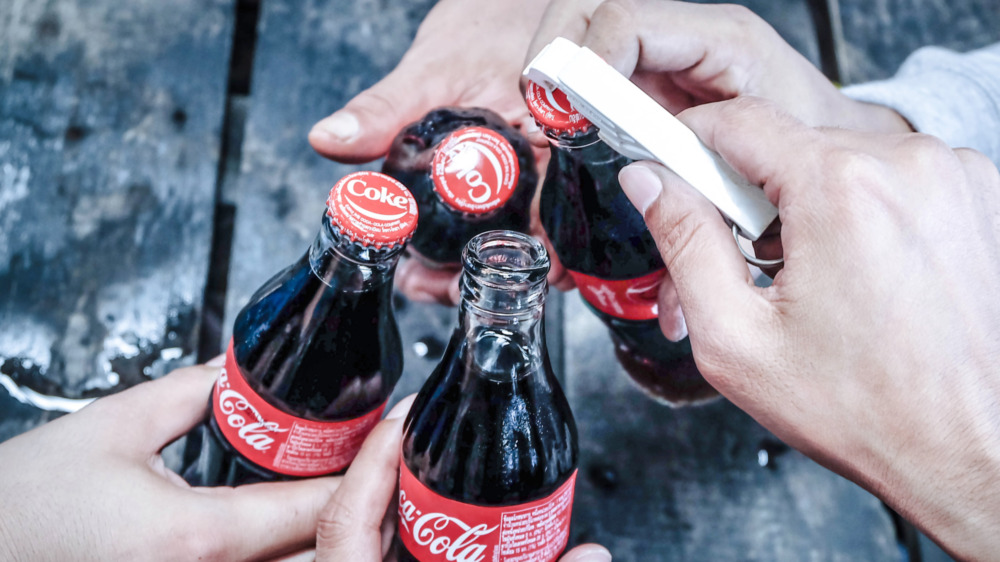 Shutterstock
Kenyon Weston has teamed up with Coca-Cola in the past, aiding the company with the Christmas packaging of its sodas, while also assisting with Coca-Cola advertising internationally (via Instagram). The minimalist redesign also follows the announcement of Coke's new paper bottles, which many fans are still adjusting to (via Design Week). Either way, we can expect to see some major developments in the way the brand presents itself to consumers over the course of the year. With any luck, this packaging update can launch the brand into a whole new era and can continue to define this iconic beverage.
If you can't wait to get your hand on the latest cans of coke, keep an eye out for these products to start popping up over the course of the next year. Hopefully, these cans should shape the image of the company in consumers' eyes for years to come and reflect the changing tides of how we view the soda company.