What Is Smoked Paprika And Why Should You Use It?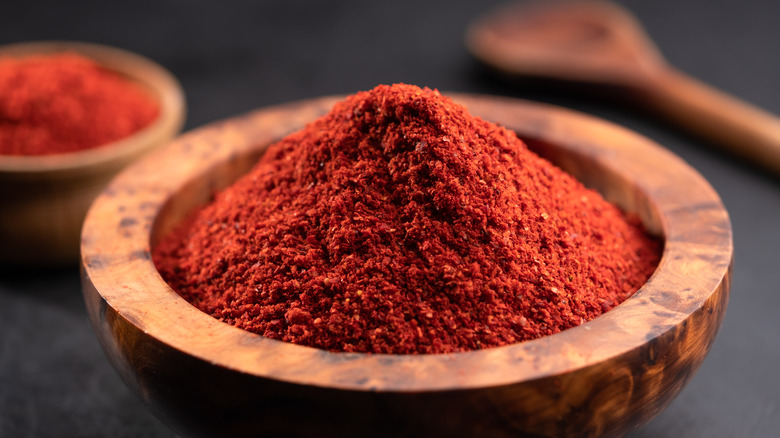 Shutterstock
Smoked paprika has had a rise in popularity in recent months, skyrocketing to the top of everyone's grocery lists and the front of their perfectly organized spice racks. But what exactly is smoked paprika, and is it any different than regular paprika? 
If you've noticed the smoked paprika trend, you've likely realized that one brand, in particular, stands out: Chiquilin smoked paprika. According to Bon Appétit, this brand is distinguished by its rectangular canister and signature bright coloring. The man pictured on the front seems to welcome you in, knowing that everything you thought you knew about flavor is about to change. 
But while this brand may be particularly easy to find in your local grocery store, don't let that stop you from sampling different smoked paprikas until you find the perfect one for you. The main difference between paprika and smoked paprika is, you guessed it, an essence of smoke! The chiles used for the smoked version of this spice are smoke-dried before being perfectly ground into that soft, red seasoning we all know and love (via Pepper Scale).
Why should I use smoked paprika?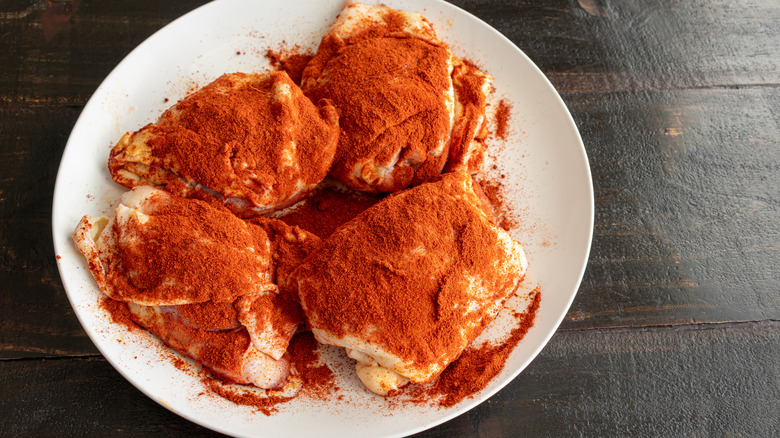 Shutterstock
Smoked paprika delivers a flavor impact that goes unrivaled. You'll still enjoy the same elements of paprika that you already love — like its fruity, slightly bitter taste — but with an intriguing added smokiness.
Why does that matter? For one thing, it makes for an even more dynamic flavor in whatever you're cooking, giving your finished meal a bit of an edge that's sure to win you some accolades. Plus, smoked paprika elicits flavors from your dishes that you may not taste otherwise, bringing out the complexity of your meal. It can be used sparingly to add just a touch of seasoning magic or quite heavily, without necessarily overpowering your dish like more intense spices might do. Paprika may even have some surprising health benefits.
According to Bon Appétit, smoked paprika is a great seasoning to use for any meat dish you want to make. It's spectacular for anything barbecue, or a simple protein-based meal that could use just a little oomph. Chicken paprikash and Hungarian goulash are particular traditional favorites featuring this spice. While smoked paprika (also sometimes called Spanish paprika, by the way) has been trending worldwide recently, don't stop there. Be sure to check out other types of paprika, too, like eight different varieties of Hungarian paprika alone (via Bon Appétit).