The Pantry Staple Queer Eye's Antoni Porowski Always Has On Hand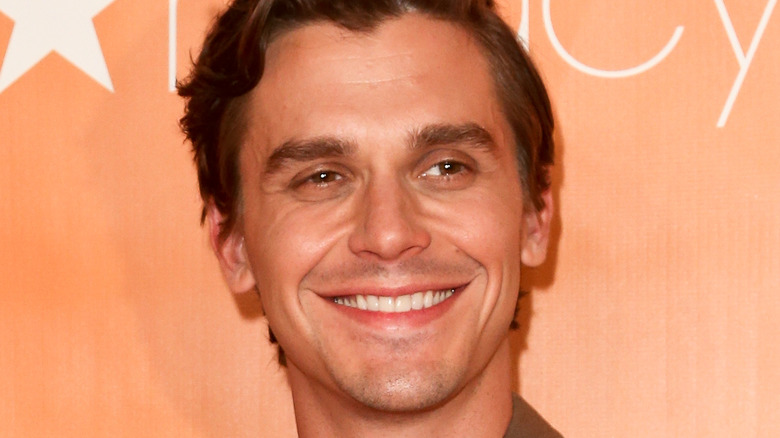 Shutterstock
Fans of Queer Eye might wonder what Antoni Porowski enjoys cooking for himself at home, after showing clients how to make the dishes they like most on the show. But no matter what you're making, Porowski makes it clear that everyone should have a well-stocked kitchen with good ingredients that are healthy for you. He actually recently told Variety the one ingredient that he constantly has on hand, and it might surprise you. Apparently, he's a big fan of citrus.
"Everyone should have lemons," Porowski told Variety. "I put lemon zest literally in 99.9% of everything that I make. It just adds another level of flavor, and it's a free ingredient because it already comes with the lemon." And he isn't wrong. Lemons can be as useful in cooking as other flavor-enhancing staples, like spices or ingredients you use to build a base of flavor.
According to Martha Stewart, lemons can be used in a wide range of dishes from sweet to savory. So you can, and likely should, be using lemons in a lot more of your recipes. Try adding them to risotto, pork chops, or salmon as Williams-Sonoma suggests. Martha Stewart's braised chicken with lemons is another aromatic savory dish to try. Then there are tons of sweet treats you are probably already familiar with such as lemon bars, lemon pie, lemon ice cream, and, of course, refreshing lemonade.
There are other uses for lemons too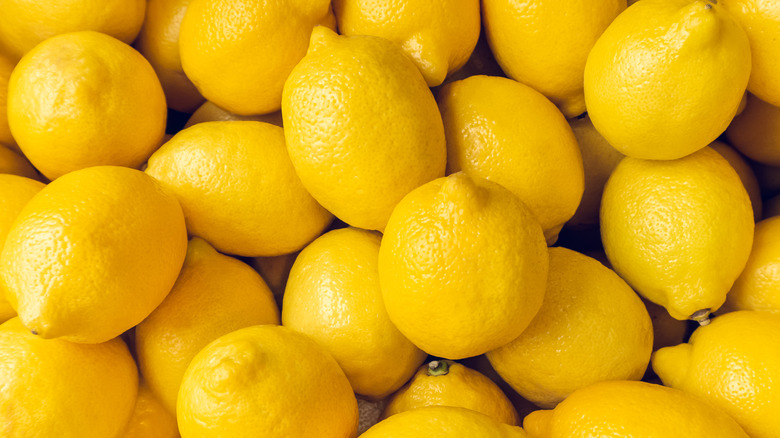 Shutterstock
However, if you find you cannot use up all of your lemons fast enough, there are tons of other uses for lemons besides cooking. You can swipe half a lemon over your cutting boards to revive and freshen them, according to Wide Open Eats. You can use lemon juice to keep cut or prepared fruits and vegetables crisp and from changing color too. Another great trick is to use lemon juice as a natural disinfectant to clean your produce, when it comes home from the grocery store. All of these and more are perfect for using up any lemons past their prime.
According to Martha Stewart, if you store your lemons in the fridge, they will last you a lot longer than they might on the counter too. Use a plastic bag to keep them fresher for longer and place them in the fridge. They should hold for two to three weeks. That should be plenty of time to use them in your dishes and drink recipes. If not, you can certainly get creative with them for household uses.