Mountain Dew's DEW-S-A Flavor Is Finally Returning For Soda Fans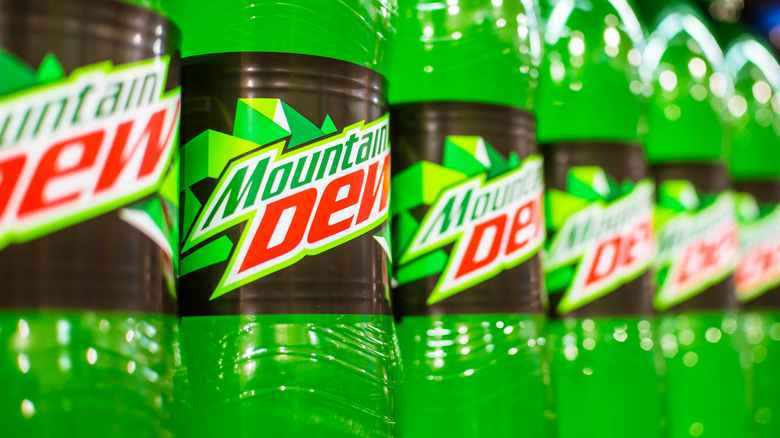 Shutterstock
Mountain Dew has stuck around for a reason. The company recently hedged all its bets, and came out with a recipe book last year that featured its iconic soda as the star ingredient (via Insider). The book instructs us how to make items like cupcakes, salsa verde, and even grilled cheese using Mountain Dew, and presents some very novel takes on classic recipes. The soda brand continues to one-up itself and has brought back their ultimate soda creation that can easily rival the flavors packed into their recent cookbook.
As grilling season gets underway, no outdoor cookout is complete without a frosty soda, and Mountain Dew knows how to please. According to Delish, fans of Mountain Dew deep cuts should get excited about the return of DEW-S-A, a fan favorite soda that combines Code Red, White Out, and Voltage Mountain Dew flavors together in one bottle. The soda, which makes its official return in July — just in time for Independence Day — has already popped up at Walmarts, Krogers, and King Scoopers at select locations across the country. The product, which features a revamped bottle design and packaging, guarantees to win you over after one sip.
A patriotic soda for Mountain Dew lovers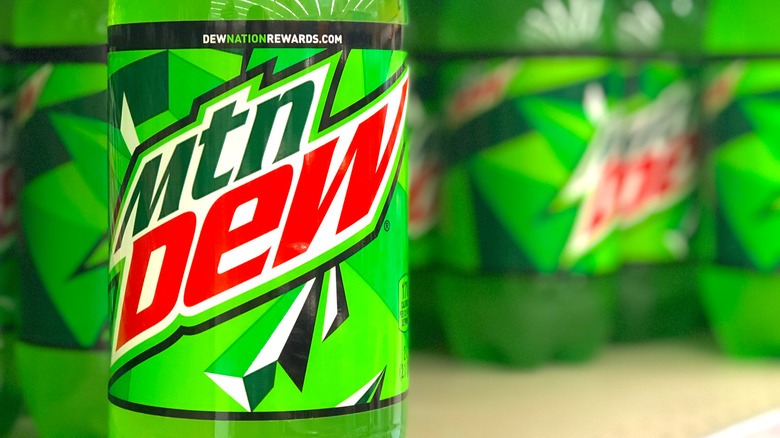 Shutterstock
If you've never tasted this cult classic soda before, you couldn't ask for a better time to try out the unique flavors locked inside each bottle. According to Hypebeast, DEW-S-A blends together White Out's citrus flavor and Code Red's cherry taste, as well as Voltage's mix of raspberry and ginseng, to form a purple super product we might only otherwise achieve by mixing together Mountain Dew flavors at a fast food chain's soda fountain. For the ultimate beverage that you don't have to concoct at home, you need to pick up a pack of DEW-S-A while you can.
Once the Fourth of July comes to an end, who knows if we can keep enjoying DEW-S-A. So next time you make a grocery run, make sure you scour your local store for this new drink. You wouldn't want to miss out on an experience that guarantees to get people talking — and once supplies run out, who knows when we can try this one-of-a-kind purple soda again?